As fall begins, we know that keeping the mind challenged is a priority. So, why not start a new book now with some of the freshest titles from Thames & Hudson USA, as recommended by our resident bibliophile, Lance Avery Morgan?
1. FUTURLIBERTY: LIBERTY FABRICS AND THE AVANT-GARDE
By Ester Coen and Richard Cork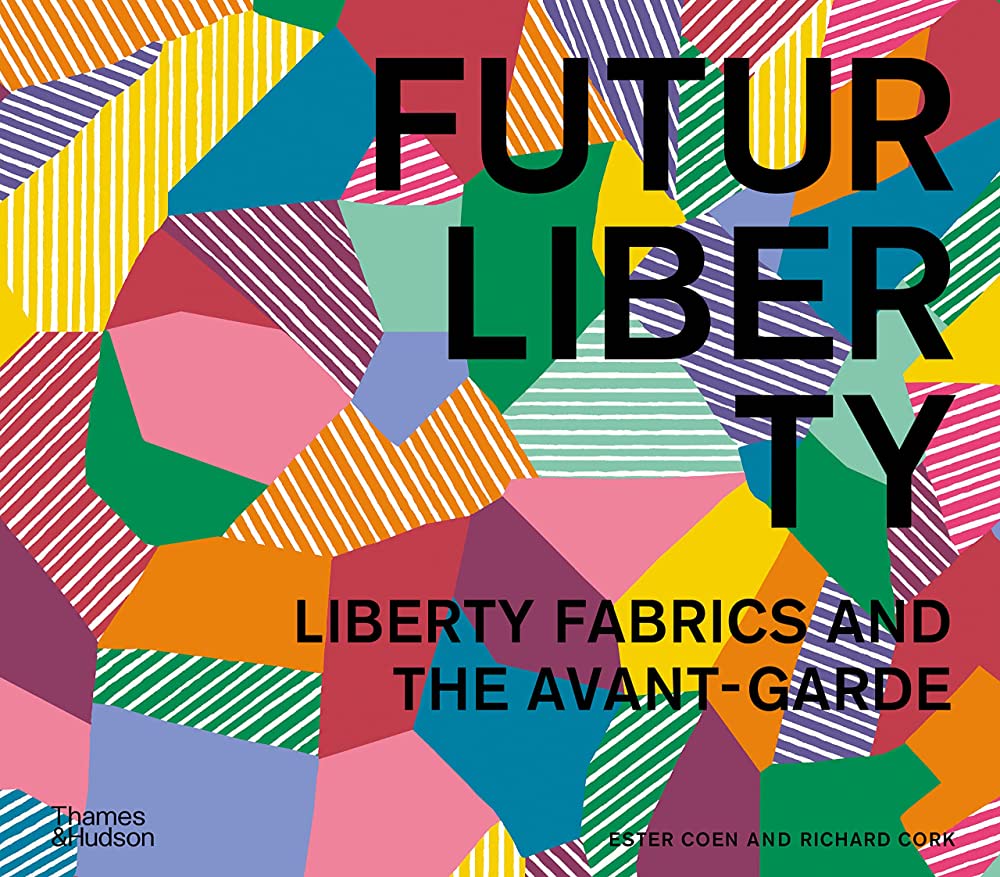 This book explores the close relationship between art and design as seen through the historic and contemporary fabric designs of Liberty, where avant-garde art has influenced colorful, geometric collections for more than half a century. We all know that Liberty is one of the best-known luxury retailers in London and is renowned internationally for its fabrics. Alongside its floral patterns, Liberty also has a long history of developing bold, geometric designs inspired by early 20th-century avant-garde art. As Liberty approaches its 150th anniversary, renowned couturier and interior designer Federico Forquet has curated a brand-new range of fabrics that carry the Liberty heritage of avant-garde-inspired designs into our own age. The new range, called FuturLiberty, is being launched in Milan in the Spring of 2023, alongside a major exhibition of the Futurist and Vorticist artworks that have been Liberty's inspiration for more than half a century. $65. At ThamesAndHudsonUSA.com.
2. SPAIN: THE MONOCLE HANDBOOK
By Tyler Brule, Andrew Tuck and Joe Pickard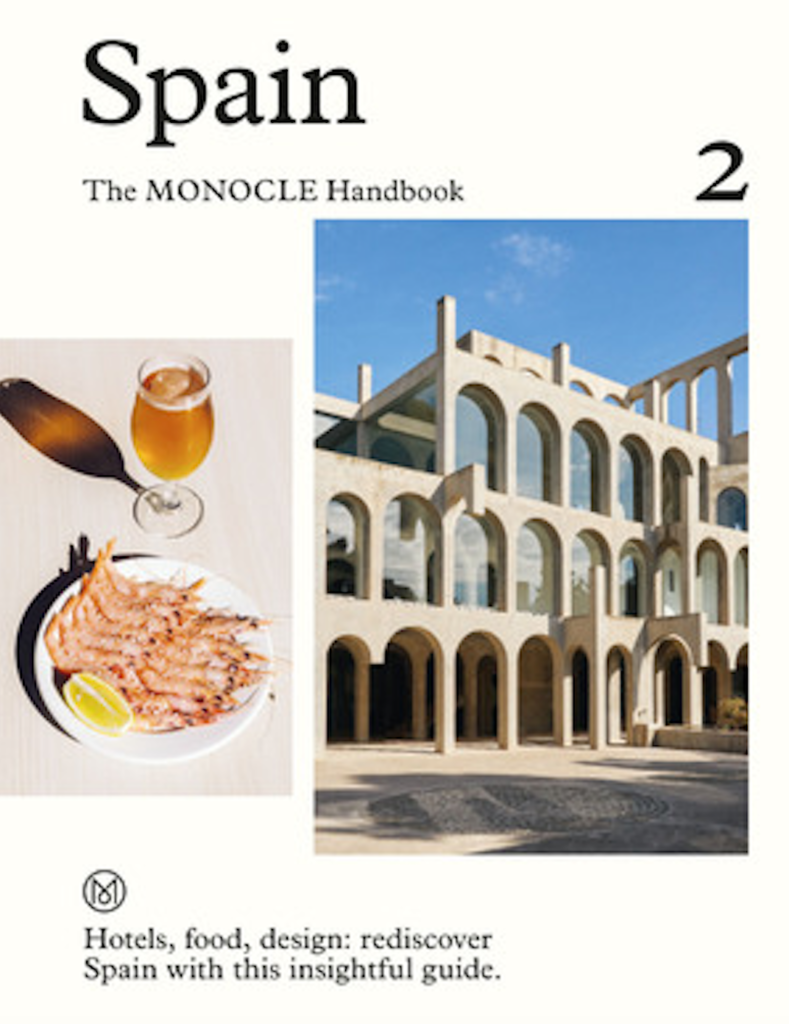 Where can you discover the sleekest beachside boltholes in the Costa Brava, the family-run restaurants plating up the tastiest tapas in Andalucía, and the buzziest bars in Barcelona before getting your cultural fix in Valencia, Bilbao, or Madrid? You'll meet the Spaniards making waves in the fashion industry, visit the artisans turning out beautiful contemporary designs, and hear from the chefs shaking up the country's food scene. You'll also find out about the finest stretches of sand on which to lay down your towel.
For those looking to put down roots in Spain, the book also profiles the cities, towns, and neighborhoods worth investing in, the architects and designers to commission, and even some interior design inspiration for your apartment or holiday home. Whether you are putting together an itinerary for a sun-soaked weekend or planning to stay a little longer, Spain: The Monocle Handbook makes the perfect companion. $50. At ThamesAndHudsonUSA.com.
3. ABSTRACT PAINTING: CONTEMPORARY PAINTERS
By Amber Creswell Bell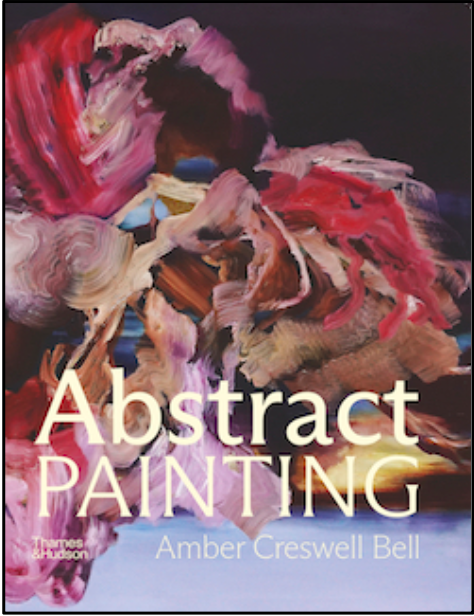 There is no single neat definition of abstract art. It makes no attempt to represent reality; instead, it has its own visual language using shape, color, and form without any rules. An explosion of creative expression and gestural force, the new book Abstract Painting explores the constantly evolving genre and how it offers unparalleled artistic freedom, inviting deeply personal connection and interpretation from both artist and viewer. Works often straddle a mid-point between recognition and the sensed experience through the materiality of paint encompassing a pastiche of styles.
Drawing on extensive interviews, the author examines the diverse practices of more than forty contemporary abstract painters, documenting a repertoire of styles, subjects, visions, and philosophies. Some compare abstract art to music, particularly jazz; others are inspired by nature, science, and geometry; and others yet simply relish the opportunity to express complex emotions in a way that words cannot. What unites these extraordinary artists, however, is the conviction that this form of expression chose them. $50. At ThamesAndHudsonUSA.com.
4. EARTH & FIRE
By Kylie Johnson and Tiffany Johnson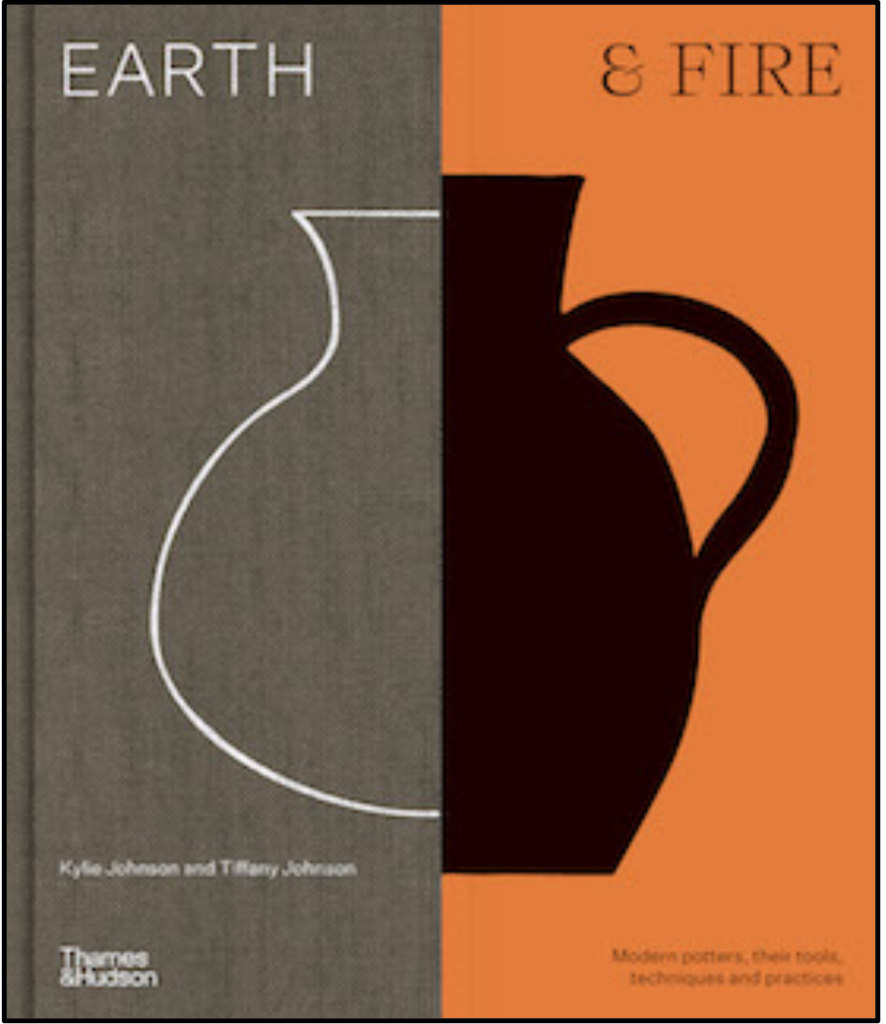 Earth and fire represent the two elements that produce a ceramic object. Without the other they are simply components; together they create both practical objects and pieces of art. Both a primer and source of inspiration, this book explores the techniques, practices, and tools of more than forty-five ceramicists working today.
Creating everything from woodfired and fine porcelain wares, sculptured vases, everyday cups, bowls and plates to jewelry and wall pieces, these artists work in a wide range of styles and mediums to create their ceramics. Although the methods vary, the overall sentiment is that the earth and fire that the artists use to make their objects are the ultimate masters. Just when they think they know one thing, the clay, glaze, and heat will teach them another. There will always be more to learn. Working with clay is, quite simply, humbling. $50. At ThamesAndHudsonUSA.com.
5. CHAUMET: DRAWING FROM NATURE
By Gaëlle Rio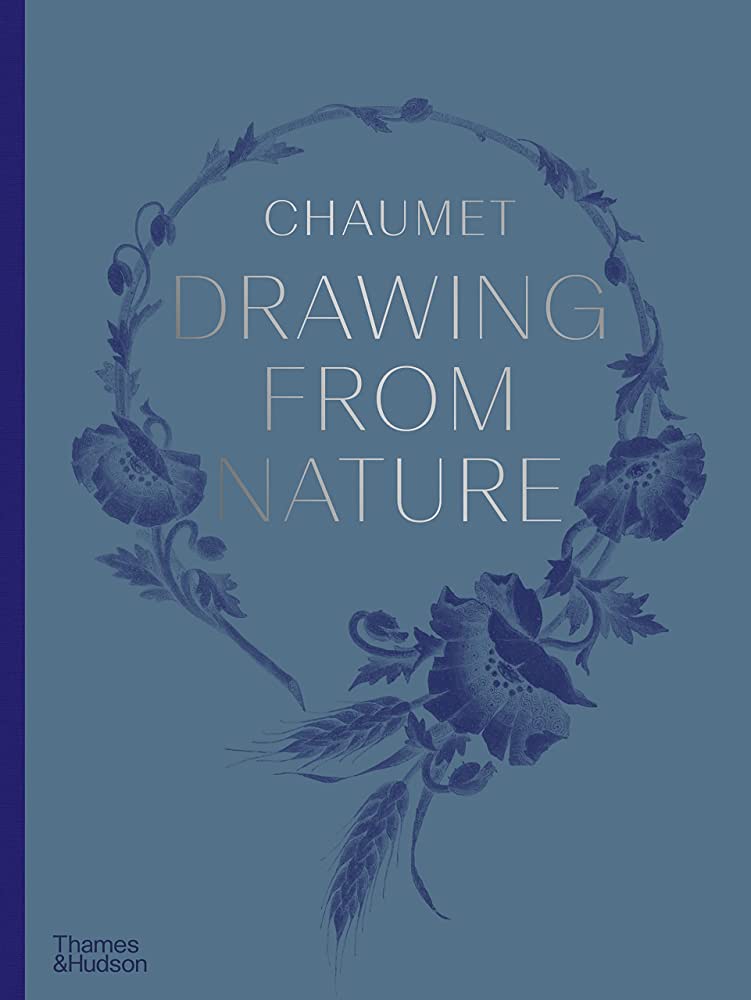 This is a dazzling celebration of nature-inspired drawings created by Maison Chaumet, Paris, the storied makers of High Jewelry from the 18th century to the present day. Since the founding of the Maison Chaumet in Paris in 1780, each generation of its jewelers has looked to the natural world for inspiration, dreaming up ruby-encrusted grapevines, delicate laurel-wreath tiaras, striking diamond starbursts and a beguiling array of jeweled animals that embodied the spirit of the age. What a legacy.
As tools for researching and developing ideas, drawings are an essential first step in the creation of jewelry pieces and reveal little-known aspects of the design process. This lavish new book showcases beautiful and inventive drawings from the Chaumet archives, many published for the first time, in thematic chapters ("Flowers," "Trees and Plants," "Bestiary," and "Universe"), with essays by curator Gaëlle Rio that offer concise art-historical perspective. $85. At ThamesAndHudsonUSA.com.
6. EARTHLY DELIGHTS: A HISTORY OF THE RENAISSANCE
By Jonathan Jones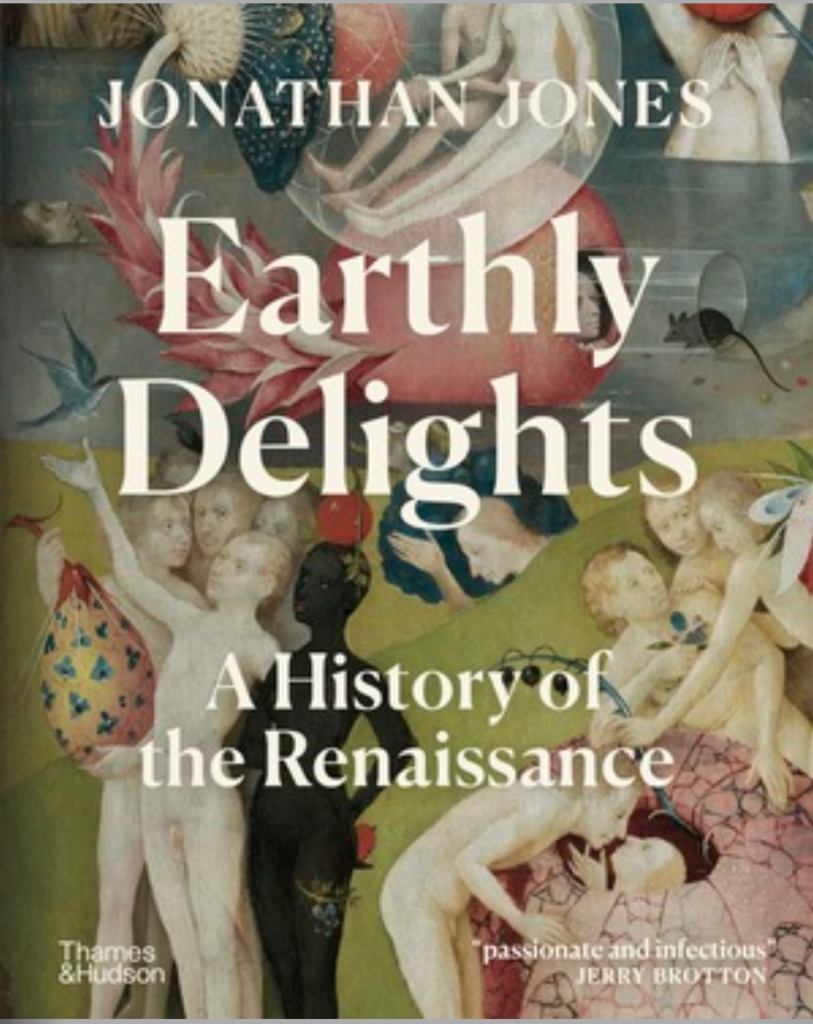 In the 19th century, the flowering of creativity and thought that took place from 1400 to 1600 was celebrated as the birth of the modern world. Today, many historians are skeptical about its very existence. From Atlantic voyages to Germanic woods, Italian palazzi to the royal castle of Prague, this was a unique time of open-minded curiosity, between medieval and modern, that has much to teach us now about our world and ourselves, as seen in this insightful book. $39.95. At ThamesandHudsonUSA.com.
7. THE WORLD ACCORDING TO YVES SAINT LAURENT
By Jean-Christophe Napias and Patrick Mauriès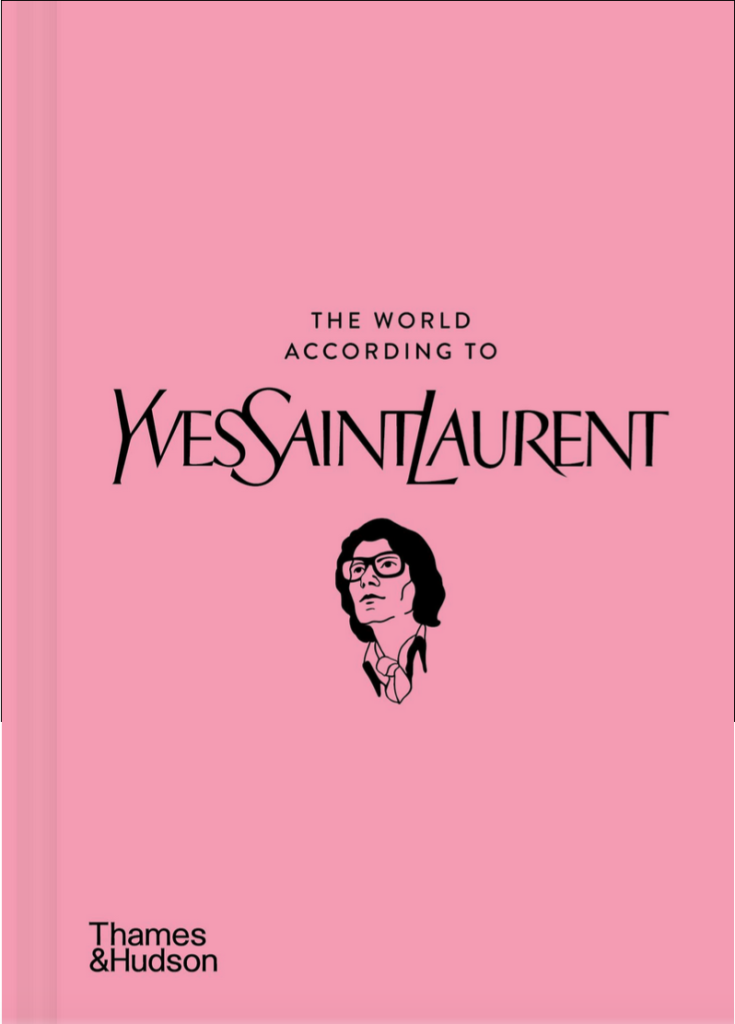 Founded by Yves Saint Laurent and Pierre Bergé in 1962, shortly after the young couturier left his post at the helm of Christian Dior, Yves Saint Laurent would soon become one of the most successful and influential haute couture houses in Paris. This stunning boll collects Saint Laurent's maxims on fashion, the creative process, the work of a designer, style, haute couture, elegance, women, models, color, accessories, as well as his thoughts about himself, other designers, and writer Marcel Proust, whom he admired so much. Thought-provoking and entertaining, with specially commissioned illustrations throughout. $17.95. At ThamesandHudsonUSA.com.
8. THE ICONIC BRITISH HOUSE
By Dominic Bradbury, Richard Powers and Alain de Botton
Much more than a celebration of influential homes, this book, featuring specially commissioned photography, includes many houses not accessible to the public. It also provides fascinating insights into shifting architectural movements and ideas, great architects with international relevance, and changing tastes, styles, aesthetics, and patterns of living over more than one hundred years. Encompassing key artistic movements like Arts and Crafts, Art Deco, Modernism, and Postmodernism, this lavishly illustrated volume includes examples designed by major architects, past and present. $65. At ThamesandHudsonUSA.com.
9. CECIL BEATON: THE ROYAL PORTRAITS
By Cecil Beaton, Claudia Acott William and Hugo Vickers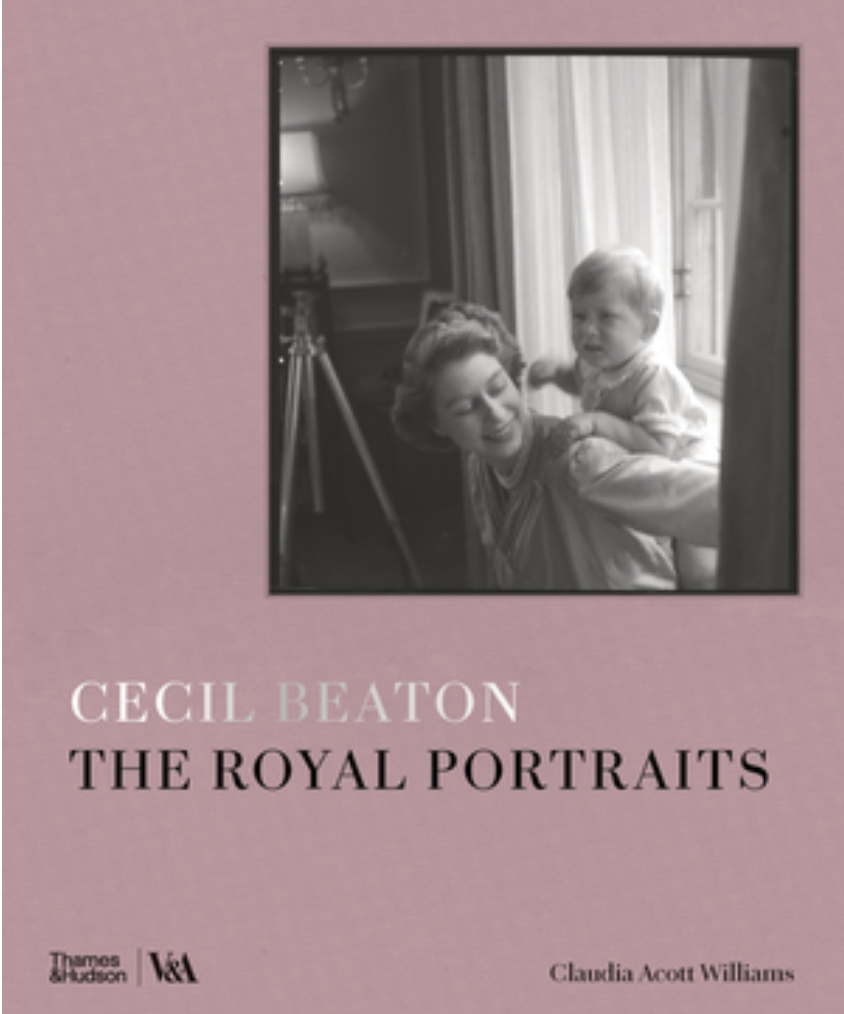 This relatable volume draws on the Victoria and Albert Museum's unparalleled collection of Cecil Beaton's to look back in time and tell a very modern tale: the creation of a public image. Offering a fresh appraisal of Beaton's portraits of the British royal family, this book explores not only the finished photographs, including some that have never been published before, but also the sittings during which they were created, revealing Beaton's central role in shaping the public face of the House of Windsor and the ways in which he collaborated with his subjects from the 1930s to the 1970s. $50. At ThamesandHudsonUSA.com.
10. FLORA PHOTOGRAPHICA: THE FLOWER IN CONTEMPORARY PHOTOGRAPHY
By William A. Ewing and Danaé Panchaud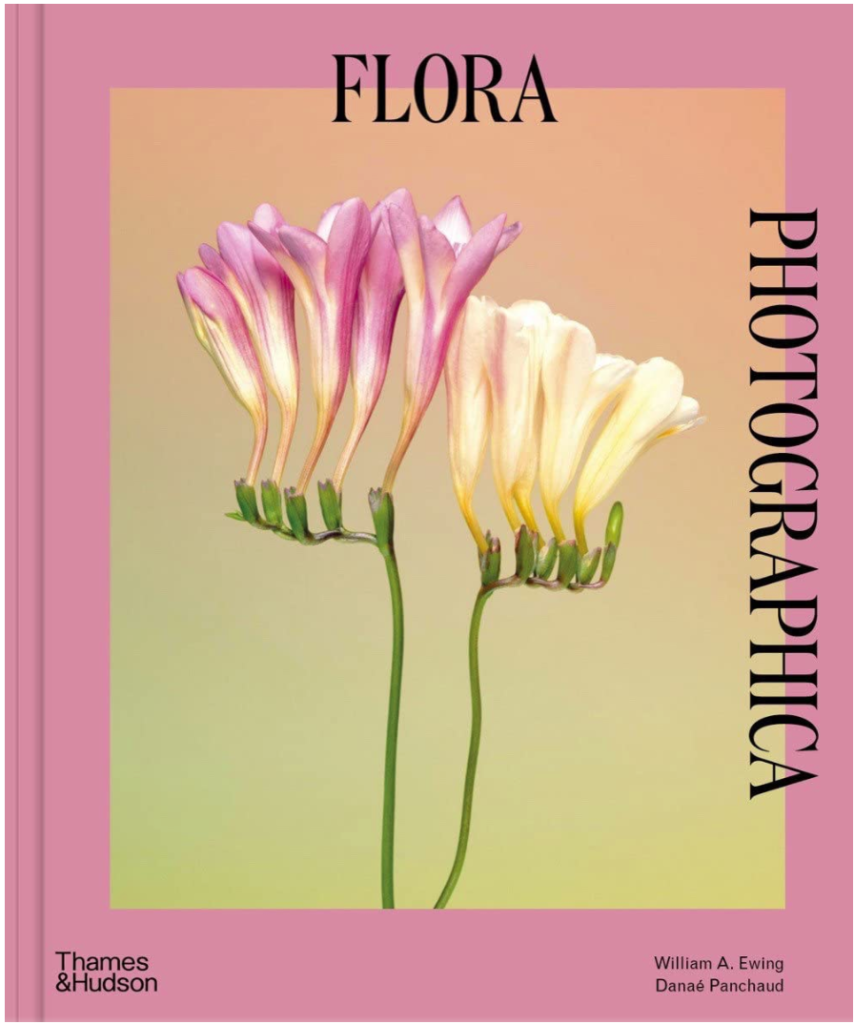 Flowers have been a source of inspiration for photographers since the medium's inception. Showcasing two hundred vivid and colorful images, this lavish book links the very best of flower photography from the past twenty years with its predecessors—canonical floral works from the realms of photography, illustration, and painting that have marked the collective imagination. Images by more than 120 contemporary photographers, including Cindy Sherman, Valérie Belin, Thomas Ruff, Viviane Sassen, and Martin Schoeller, appear in nine thematic chapters, alongside two in-depth essays by curators William Ewing and Danaé Panchaud that explore the relationship between contemporary works and the rich traditions of floral art and photography. $65. At ThamesandHudsonUSA.com.
OK, here are some more of our very favorites from Thames & Hudson…
11. LEE MILLER PHOTOGRAPHS
By Anthony Penrose, Kate Winslet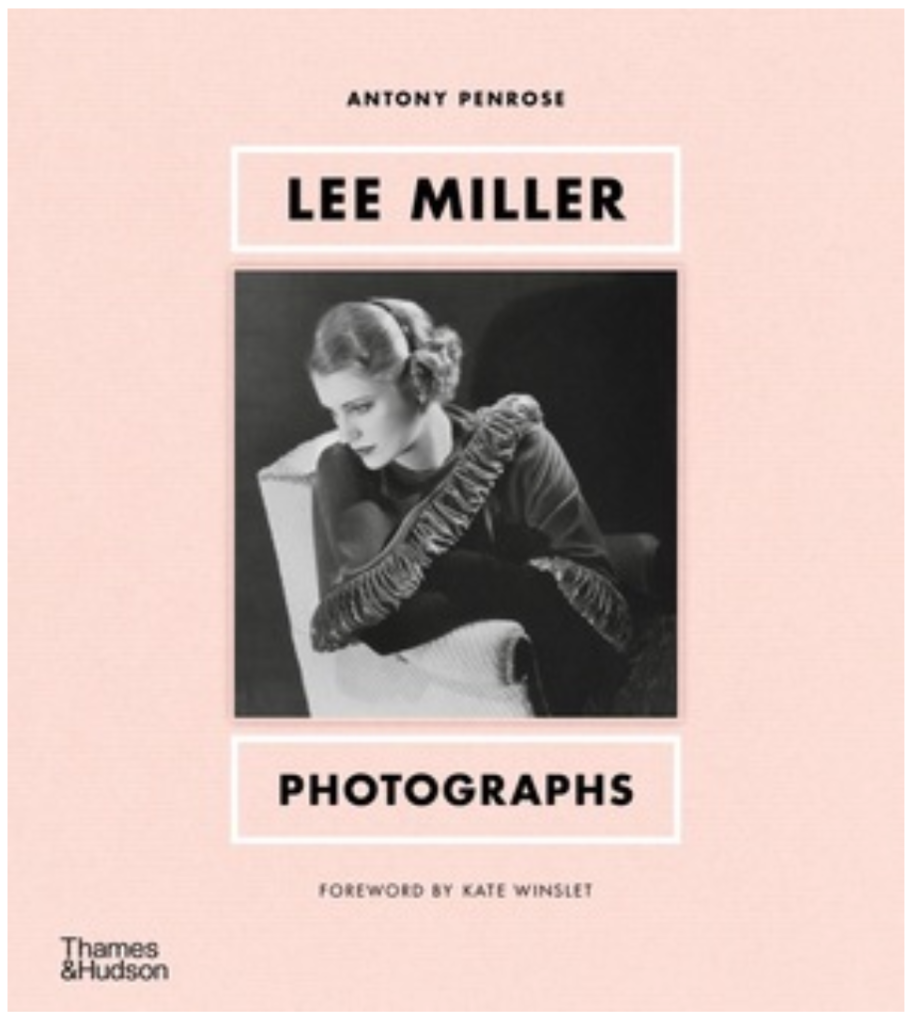 To coincide with fall's new film to be released, Lee, starring Kate Winslet, this evocative book collects Miller's most famous documentary, fashion, and war works, as well as photographs of Miller. The photojournalist, war correspondent, model, and surrealist muse was one of the most important women photographers of the twentieth century, working in the fields of photojournalism, fashion, portraiture, and advertising. After establishing her own photographic studio in New York, where she became a prominent commercial photographer, she then moved to the Middle East and Europe before becoming the official war photographer for Vogue, a period during which she took many of her most iconic photographs. $45. At ThamesandHudsonUSA.com.
12. LOOKING AT PICASSO
By Pepe Karmel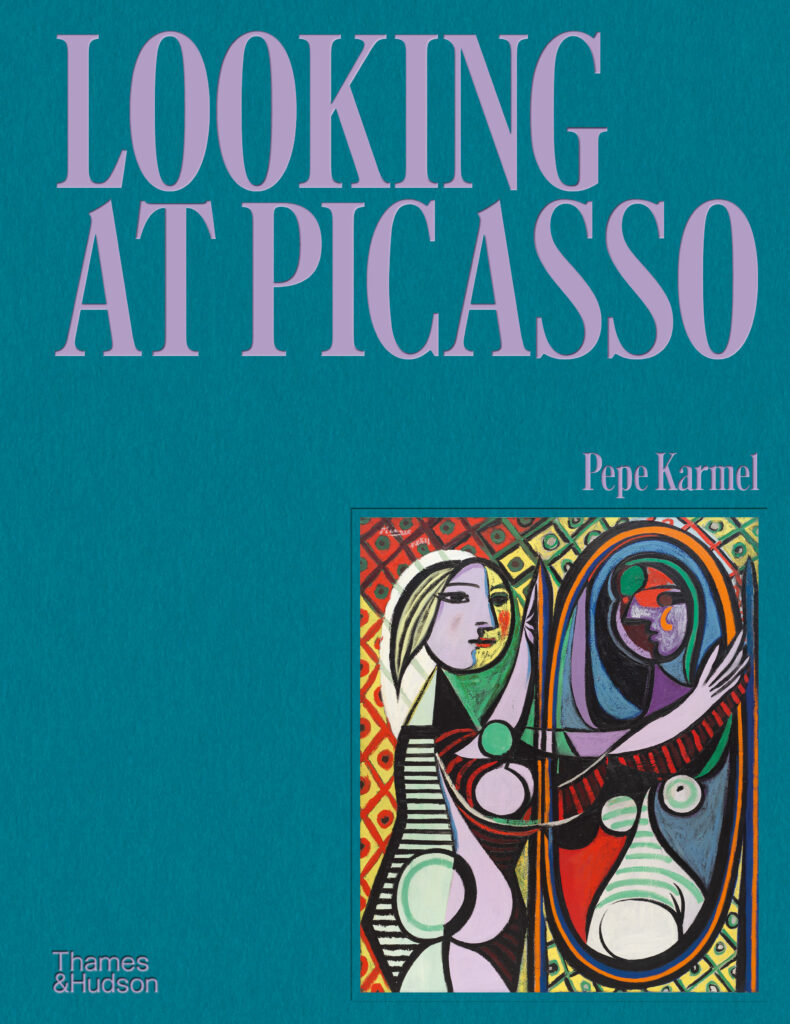 As one of the greatest artists of the twentieth century, Pablo Picasso's (1881–1973) artistic achievements are unparalleled. This important new introductory monograph, released to coincide with the fiftieth anniversary of the artist's death, presents the beauty, power, and multiplicity of Picasso's work across his paintings, sculptures, drawings, and prints, and offers fresh analysis of the work of this great master for a twenty-first-century audience. Arranged chronologically by themes and movements, this book is profusely illustrated with renowned paintings, such as the provocative Les Demoiselles d'Avignon and the monumental war piece Guernica, as well as lesser-known works, including Picasso's animal sculptures and his animated reinterpretation of Velázquez's seventeenth-century masterpiece Las Meninas. $60. At ThamesandHudsonUSA.com.
13. SWIM & SUN: A MONOCLE GUIDE 
By Monocle Editors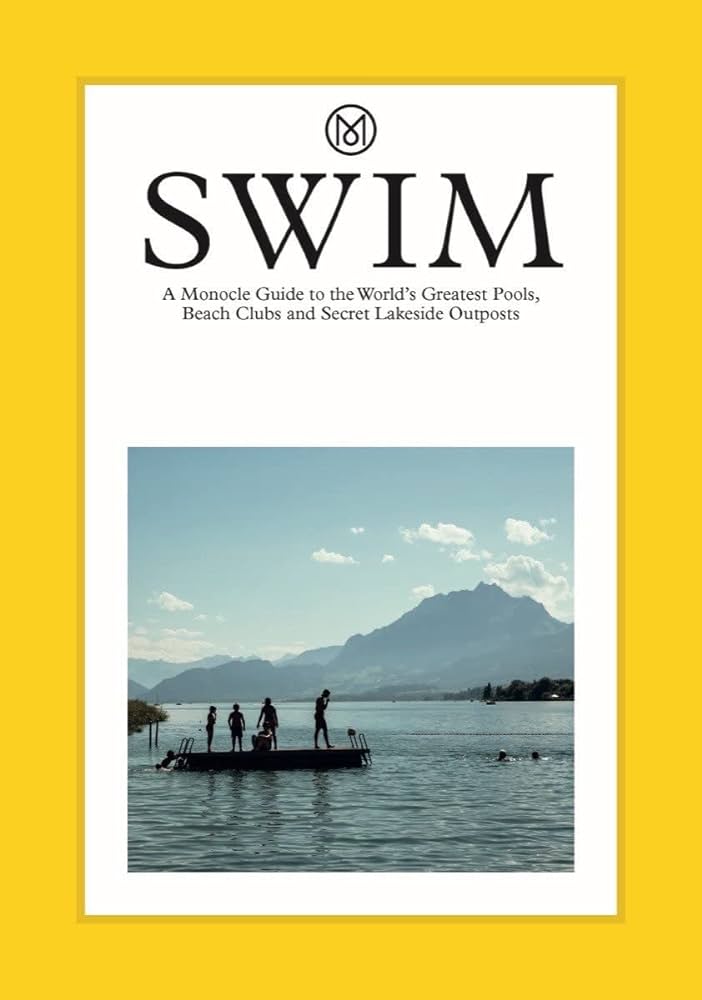 In this beautifully illustrated tome, the MONOCLE editors reveal 100 of their chosen swimming spots. From inner-city architectural wonders to lakes, beach clubs, and bagni, this guide highlights swimming destinations that offer not only inviting waters, but also charming pool and beachside lounging and socializing. Whether you're looking to do laps in Italy, surf the waves in Australia, sink into the freezing depths in Iceland, or perhaps just dip a toe in while others do the hard work, this book includes a stylish setting for everyone. $35. At ThamesandHudsonUSA.com.