Dreaming of ski weather already? Why not make plans now to visit a luxe ski town like Sun Valley, Idaho, where many expert Texan skiers can be found, according to our intrepid traveler Lori Duran. Here she shares her five-star experiences for a quick jaunt that will have you wanting to be on the slopes soon.
Photography by Hillary Maybery. Courtesy of Visit Sun Valley and Sun Valley Resort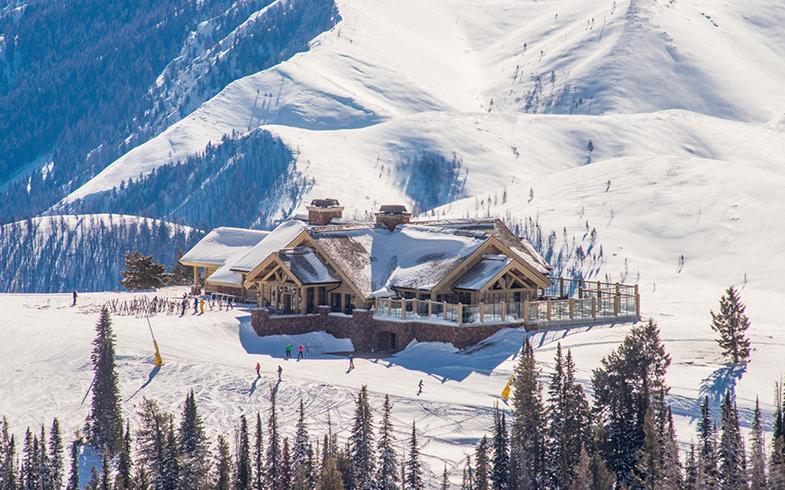 I may not gracefully ski all the way down on a mountain, but my friend does. This in mind, we set off for a ski trip to Sun Valley, Idaho. If you've been, you know how special it is. You don't have to be an advanced skier to enjoy the fun and atmosphere this site offers because it has a variety of terrain, a vibrant après-ski scene, well-appointed ski lodges, and plenty to do on and off the slopes. Sun Valley ski truly offers something for everyone.
Swoosh: Simply Skiing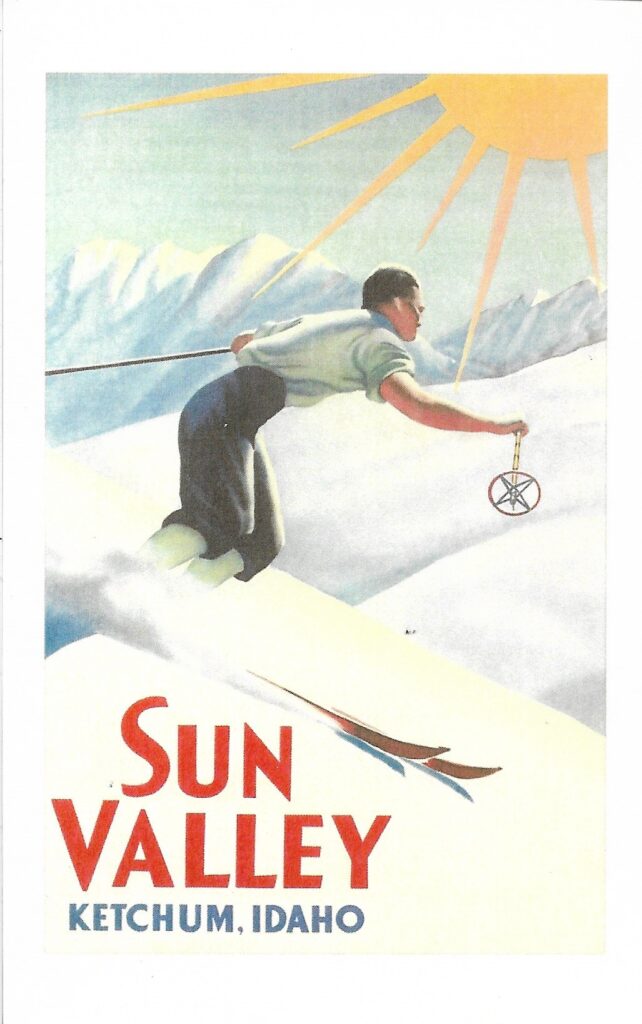 The unforgettable Sun Valley ski resort opened in 1936 and now has more than 75 ski runs across over 2,000-plus skiable acres, ranging from beginner-friendly (Dollar Mountain) to experienced-only. Bald Mountain (aka Baldy), their big-time mountain, boasts perfect-pitch vertical from peak to base. It has the perfect downhill pitch on a variety of terrain. Overall, Baldy is a fun mountain with lots of variety of slopes and it's not crowded. So, the lift lines move quickly. It has a great variety of terrain suitable for a wide variety of skiing. The snow conditions are usually pretty good with dry powder. Dollar Mountain is a good place to learn how to ski, It is served by four chair lifts: Dollar, Half Dollar, Quarter Dollar, and Elkhorn. For the novice, the Half and Quarter lifts can really be appreciated. Fun fact: Sun Valley was the home of the world's very first chair lift.
Off The Slopes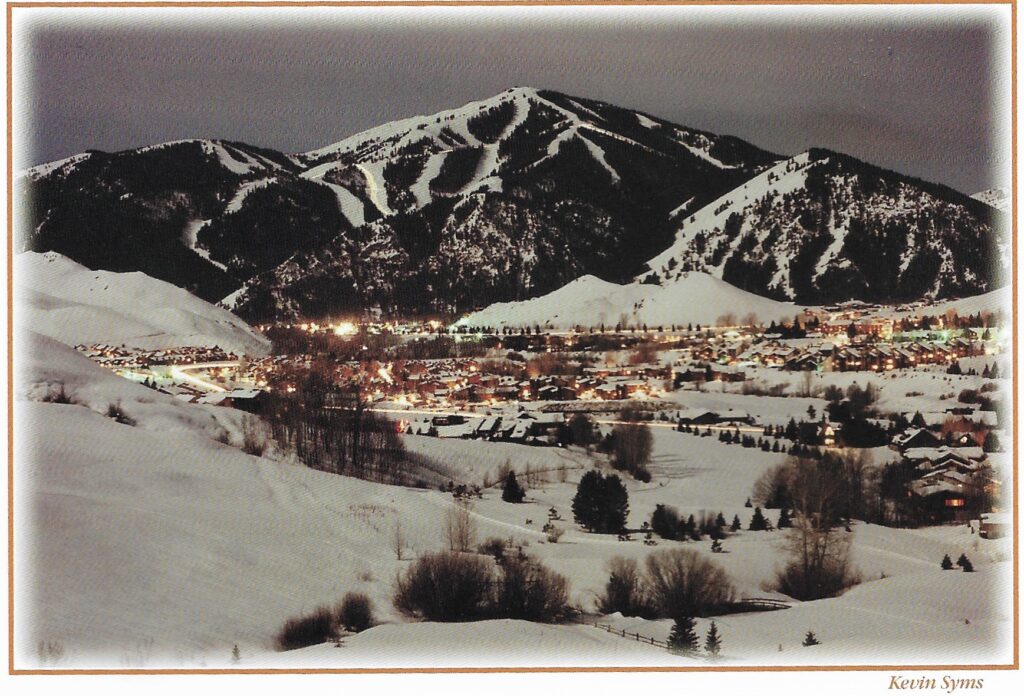 Arriving in Sun Valley for the first time, I was immediately attracted to the artful culture and the naturally scenic landscape. Ketchum, the quintessential Sun Valley town, is about one and a half miles from the Sun Valley Ski Resort. The town is known for its diverse art scene and its art galleries, all conveniently located within blocks of each other. For example, Broschofsky Galleries is known for its western and contemporary art. Friesen & Lantz Fine Art, Gail Severn and Gilman Contemporary are galleries known for contemporary, innovative, thematic, and energetic exhibit schedules. The downtown Sun Valley Museum of Art is the oldest art organization in the area. Even the Ketchum Community Library in gets into the act–on the display was the Chihuly Blanket Cyliders 1975-2016 exhibit during my visit.
Ketchum and Sun Valley are located within the Central Idaho Dark Sky Reserve. So, after the sun sets in the valley, grab some hot cocoa and maybe a telescope and look directly up at the sky. Sun Valley visitors can always enjoy dramatic scenery along with its sunny, low humidity, mountain climate.
There's no doubt Ketchum's naturally rugged landscape has always attracted attention. Some celebrity residents include Bruce Willis, Demi Moore, Arnold Schwarzenegger, and even Ernest Hemingway enjoyed living there. Hemingway spent much of the few years of his life there and the Sun Valley Heritage and Ski Museum has artifacts of his including photographs, letters, artifacts, and his yes, typewriter.
Check In & Stay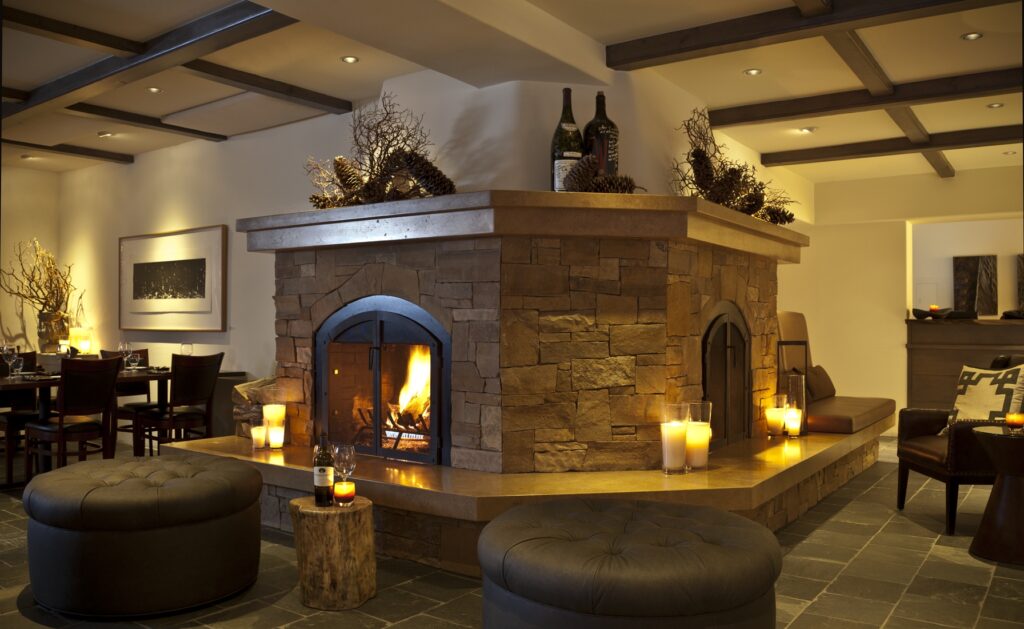 The Sun Valley Lodge has long been a well-known hot spot and is still a great place to stay, along with its sister property Sun Valley Inn, even after 87 years. When Hemingway moved to Sun Valley in the mid-20th century, he first made his home in Room 206 (now 228) of the Lodge. If you stay at Knob Hill Inn in Ketchum, you'll be in the mountains and within a 10-minute walk of Sun Valley Center for the Arts and Gail Severn Gallery. I personally enjoyed staying at Pennay's River Run Condominiums, which is just a short walk from the slopes and River Run Ski Resort and I loved their complimentary snow mobile ride.
High Altitude Hunger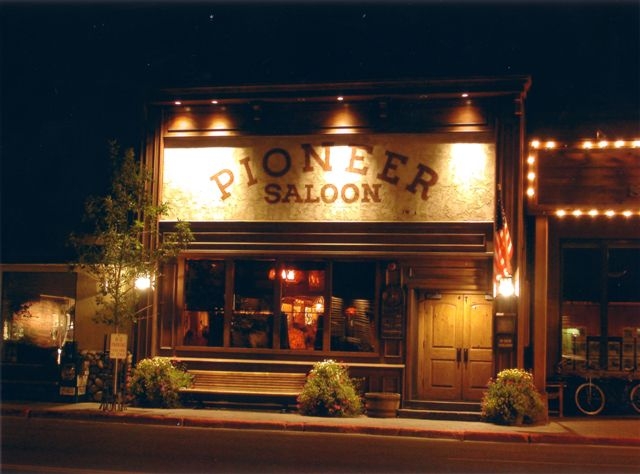 Hemingway was known for his love of good food and drink. And that was no different for him in Sun Valley. The Pioneer Saloon, Michel's Christiania, and the Sawtooth Club, that he frequented, are still in business today. The Pioneer Saloon has one of Hemingway's guns, a 21 twelve-gauge shotgun, hanging on their wall amongst other historical and interesting artifacts along the walls. It's an eatery that doubles as a must-see museum. The Grill at Knob Hill, Warfield Distillery, the Sun Valley Club, Barrio75 and Enoteca are other Ketchum favorites of mine.
So, what are you waiting for? Because Sun Valley and its gorgeous region await you.