Nestled in the heart of the picturesque Texas Hill Country, Boot Ranch Country Club offers a serene and luxurious escape for those seeking an exceptional recreational experience. Located just outside the charming town of Fredericksburg, Boot Ranch combines natural beauty, world-class amenities, and a warm sense of community. Whether you're a golf enthusiast, a nature lover, or simply seeking a tranquil retreat, Boot Ranch prides itself on being not just one of the many great clubs in Texas, but as being one of the most exclusive communities in the world.

Winner of Clubhouse of the Year by Golf Inc., and often cited as the best private club in the state of Texas. Playing a round of golf at Boot Ranch is strictly reserved for members and their guests, so it was a rare treat for non-members like us to play on the Hal Sutton-designed golf course. Known for its sweeping views and a few challenging holes. Our resident golf expert Bruce Burnett accompanied me to provide a golfer's perspective, and I could tell he was excited, we had perfect weather and an early tee time.
After checking in at the main gate, we drove up to the clubhouse, perched high on a hill overlooking the course. The road to winds through the rolling hills, past sparkling lakes, and vibrant wildflowers, Boot Ranch boasts breathtaking landscapes. The meticulously designed 2,000-acre property seamlessly integrates with the natural environment, offering stunning vistas at every turn. The vast expanse of green meadows and golf course blend together.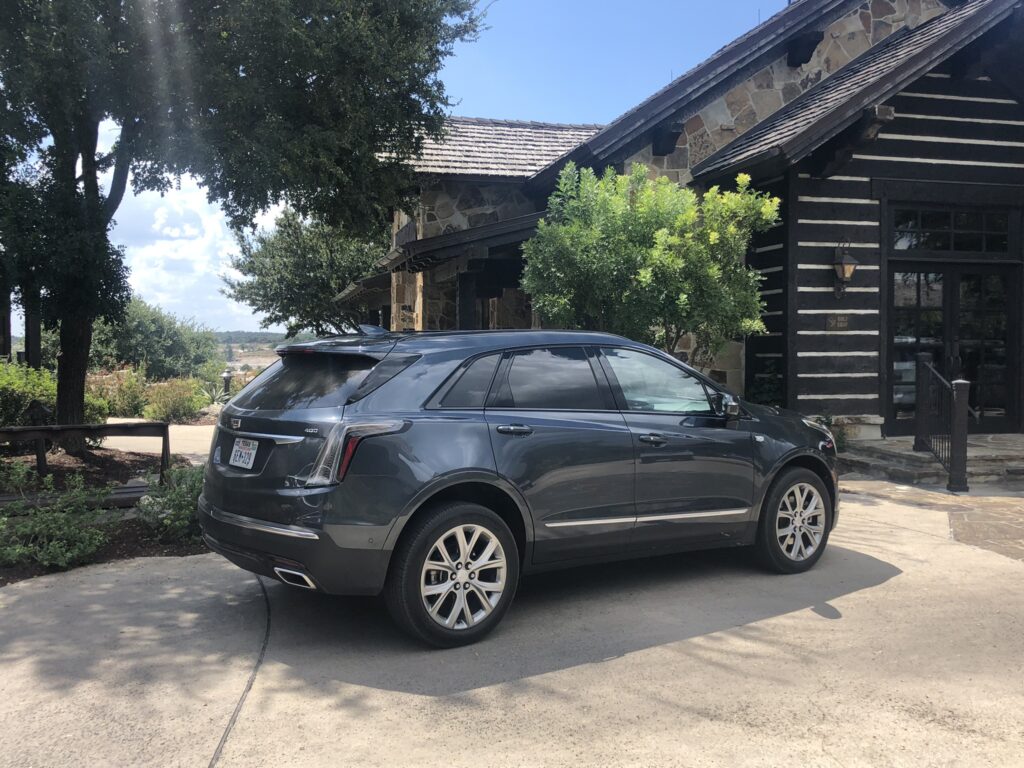 The Club House is a study in Hill Country architecture and captures the balance of casual and formality that is Texas luxury. Pulling up, the parking attendant asked that I open the rear hatch so he could remove our golf clubs, and we made our way down to the Pro Shop to check-in.

Before our tee time, we would take a tour of Boot Ranch which would begin at the 55,000-square-foot clubhouse, featuring what has to be the most luxurious men's locker room I have ever experienced. Overstuffed leather chairs, large lounge areas, steam rooms, and of course taxidermized porcupines.

Even those we were just guests for the day, we were shown our personal lockers, which had our names on them. The staff wanted to make sure we had the full club member experience. The valet showed us around the locker room and even pointed out some of the more notable member's lockers like baseball star Nolan Ryan's and former President George H.W. Bush whose locker bares the Presidential Seal, his membership is continued posthumously, and the club takes great pride in preserving his legacy as a member.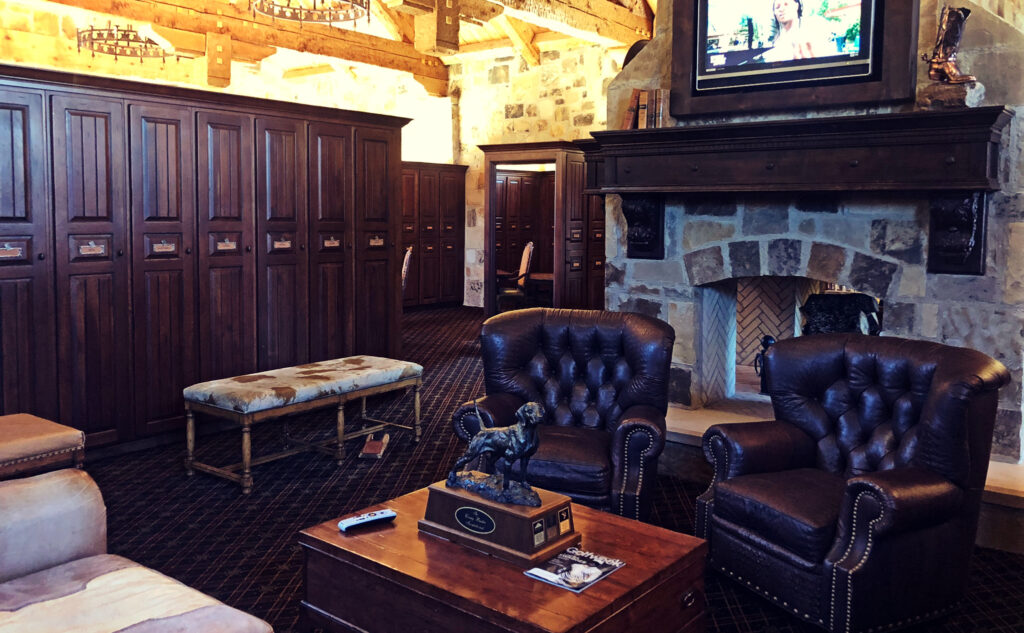 Each member receives a pair of custom Boots made by famed bootmaker M.L. Leddy of Fort Worth; most keep them at the club to wear at club functions. He then showed us the restaurant, bistro, and outdoor lounge areas, pointing out to distant amenities like the skeet shooting range, the Ranch Club, and Longhorn Lake.

Heading outside we were met by our caddie who points us to the golf cart and suggests we head to the 34-acre Practice Park to warm up. We headed to the first tee after swinging a few drives and missing several puts. The course is serene, one of the benefits of playing a private course, the only sound on the course comes from the construction that is happening as Boot Ranch has been attracting several new members. While originally membership to the club could be purchased for six figures, today's membership is contingent on being a property owner. With home sites ranging from $750K to $3 million, Boot Ranch has become one of the most exclusive clubs in all of Texas.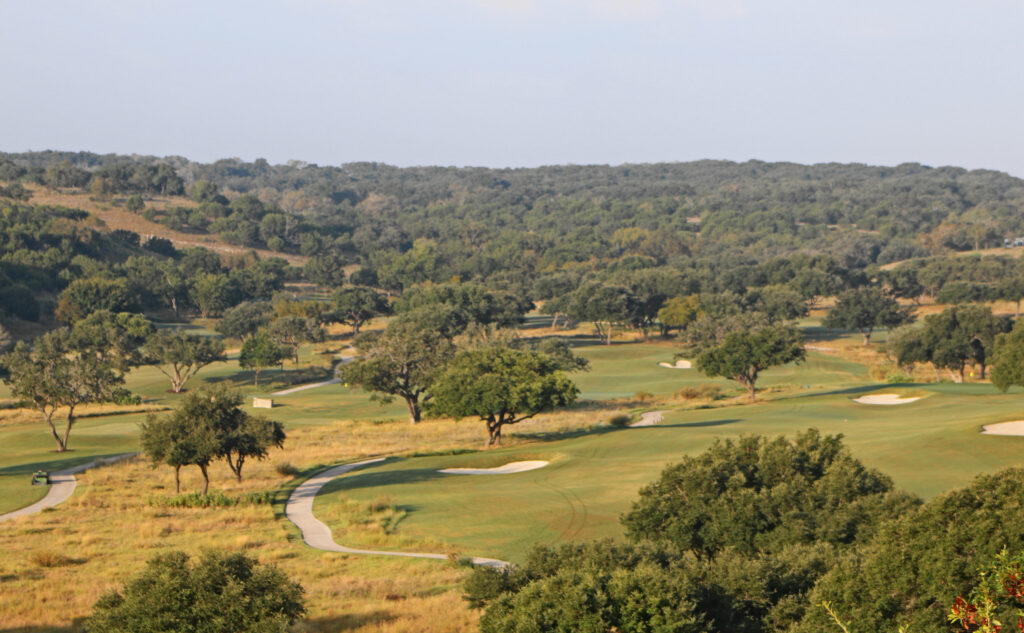 The course is carved out of the native Hill Country designed to complement the natural terrain and native plants that make up the rough. The contrast between the wild native grasses and the impeccably maintained fairways and greens makes Boot Ranch one of the prettiest golf courses I have ever seen and by far the most beautiful course in Texas I have had the pleasure of playing. The course is more challenging than it looks and was designed to test every part of your game, it requires more finesse and accuracy than distance. When in doubt, listen to your caddie.

While the golf was amazing and the clubhouse luxurious, the staff makes Boot Ranch stand out as one of the best experiences I have had at a club. Even though we were just guests for the day, at every step of our experience the staff was amazing, professional, and attentive. It is easy to understand why so many new members have bought into the Boot Ranch lifestyle, while it is a retreat, it still is a community.

If golf isn't your game, Boot Ranch sets itself apart by offering a range of outstanding amenities that cater to diverse interests. The Clubhouse serves as the social hub, providing members with an inviting space to relax, dine, and connect with friends. The luxurious spa and fitness center offers a comprehensive wellness experience, with rejuvenating treatments, fitness classes, and a fully equipped gym. For outdoor recreation, members can indulge in swimming, tennis, fishing, hiking, skeet shooting, and biking, ensuring there's always something to do for the whole family.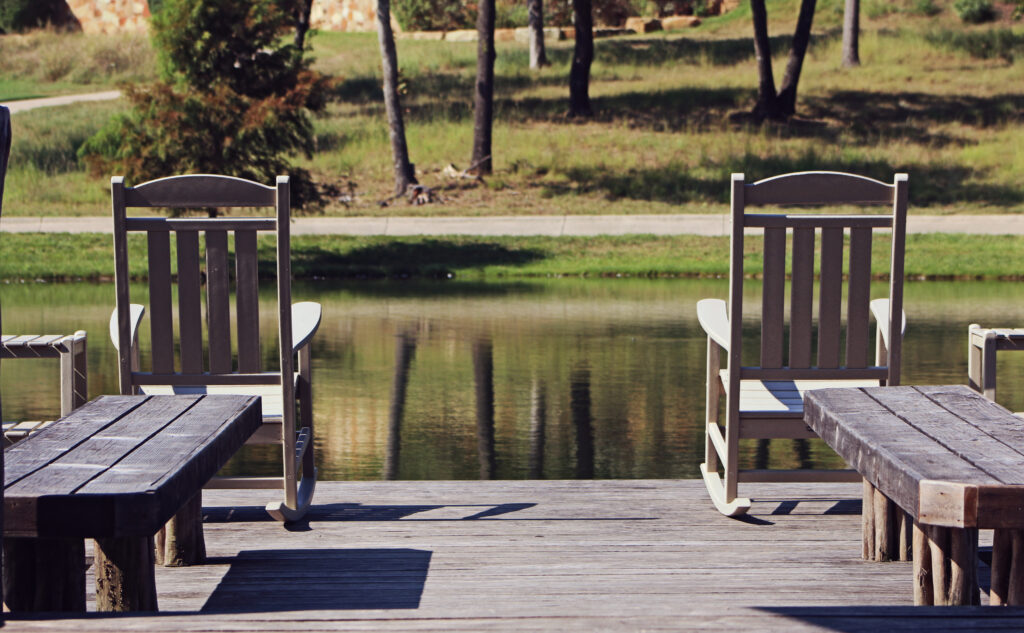 While we didn't interact with many members, the few that we did have a chance to talk to on the golf course or at the clubhouse spoke about the strong sense of community. The club fosters an inclusive and welcoming environment, where members forge lasting friendships. Regular social events, holiday celebrations, and themed parties provide opportunities for families to come together and enjoy the camaraderie that Boot Ranch embodies.

For most, Boot Ranch is a second or third home, but for those who make Boot Ranch their primary residence, it would be hard to find a community that offers more luxury and beauty in the state of Texas. From custom-built estates to cozy cottages, each property harmoniously blends with the natural surroundings and offers breathtaking views. The meticulously planned neighborhoods provide privacy while maintaining a sense of community, allowing residents to enjoy the Hill Country lifestyle.


As Boot Ranch is near its 20th year, there are just a handful of un-built home sites left in the final neighborhood phases, so if you are looking for your next vacation property or your forever home in Hill Country you better act fast.