Unprecedented Quality & Views Are Just Some Of What Is Offered In New Development
By Lance Avery Morgan Photography Renderings by DBOX for Austin Capital Partners
Typically, Four Seasons Private Residences are associated with high-end, luxury living experiences. The Four Seasons Private Residences Lake Austin, the brand's first standalone residential offering in Texas, raises that bar. I recently took a tour, some of it was virtual reality to add to the cool factor, and was impressed with what the resort will offer with its expected completion in 2026. Here's an insider's look at what it will offer…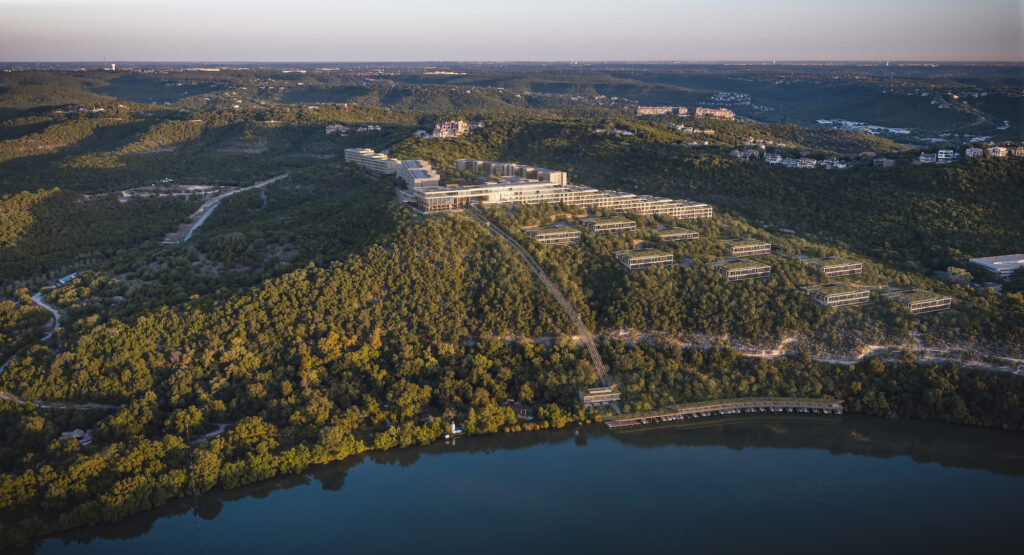 Given the location on Lake Austin, you might expect a design that integrates seamlessly with the natural surroundings, featuring outdoor living spaces, gardens, or waterfront access. Here, there will most certainly be surpassed by the integration with nature for the units that will start at $4.1 million for the smallest of them (they range from 1,900 to 7,000 square feet) and upward. All of the interiors are designed by Lissoni & Partners and many are predicting this will be one of the most special residences in the region.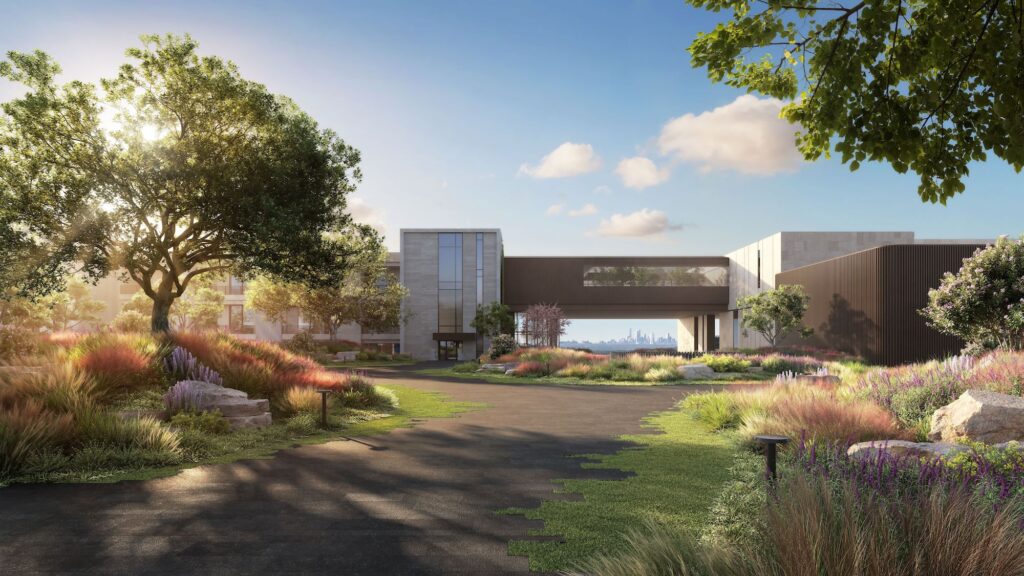 We all know the Four Seasons Private Residences Lake Austin are usually situated in exclusive and scenic locations. Since it's on Lake Austin, you can expect breathtaking views of the Austin skyline and proximity to recreational activities.
These residences will be sought after for their sophisticated and elegant designs. Expect luxurious design, high-quality materials, upscale finishes, and attention to detail in both architecture and interior design. Residents typically have access to a range of world-class amenities, which may include spa facilities, fitness centers, concierge services, swimming pools, and fine dining options.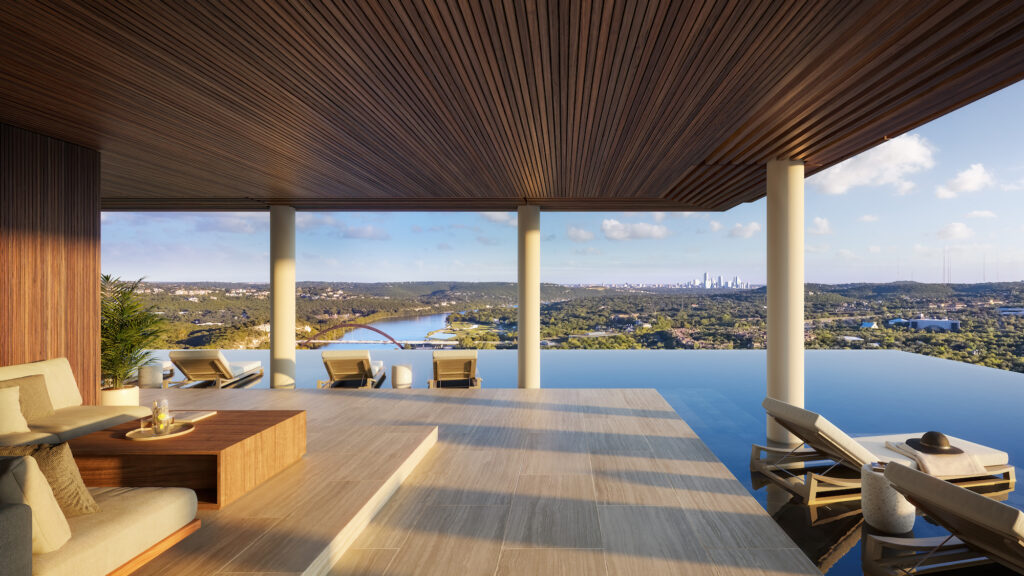 For the typical buyer, privacy and security are a priority, and residents often benefit from privacy features such as gated entrances and 24/7 security personnel. The Four Seasons brand is renowned for its exceptional customer service. Residents can usually access concierge services to assist with various needs, whether it's making reservations, organizing events, or arranging transportation.
Protected views and a commitment to land stewardship are important to the city, so it's also important to this development. Ideally positioned on a secluded hill above a 90-degree bend in the lake, the 145-acre community's altitude and endless backdrop contribute to a heightened sense of security and beauty above the city and the surrounding Hill Country.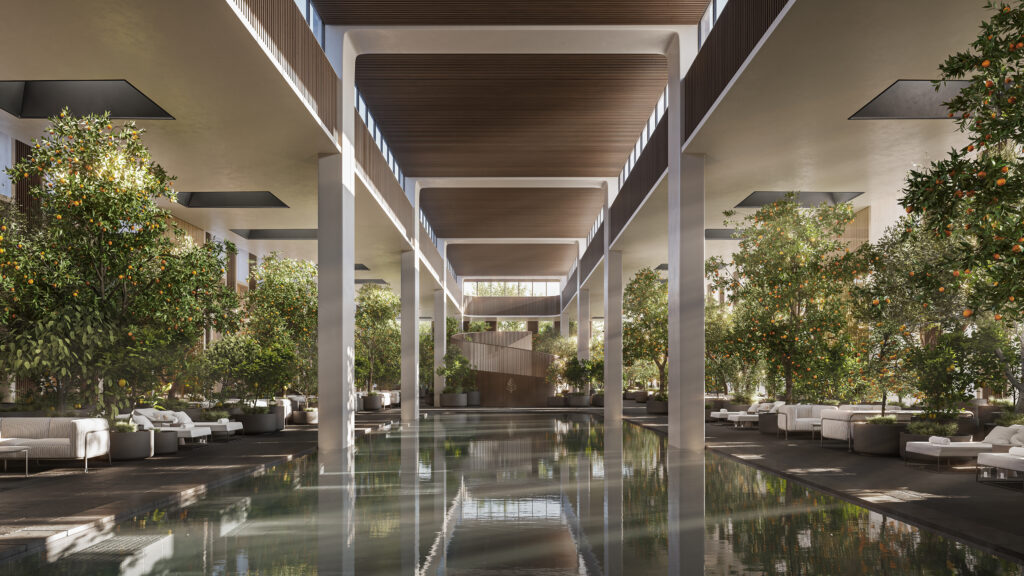 Technically, the grandfathered land entitlements from 1986 included 12 home lots along the cliff next to the 360 Pennybacker Bridge. These shoreline lots could have built 12 separate boat docks, with 12 separate sets of stairs along the cliff, while the rest of the 145 acres to be divided up into home lots with almost no contiguous green space and no parkland requirement. The new plan, approved by the city in 2018, includes 90 acres of preserve and parkland, turns the cliff into a public park instead of 12 homes along the edge of the cliff, and forever preserves more than 2,000 feet of shoreline from any development.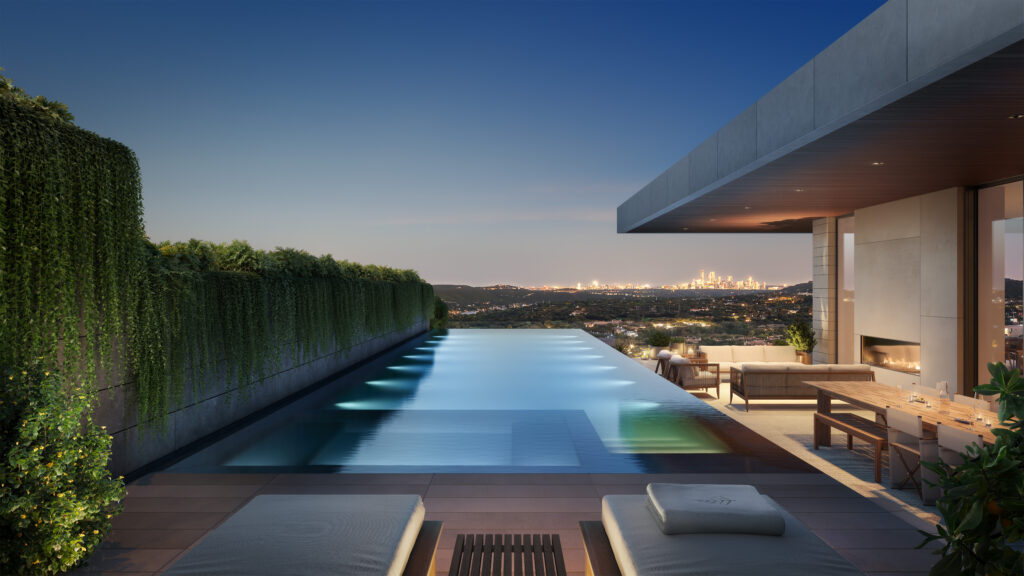 When I caught up with Jonathan Coon of Austin Capital Partners, who is helming the endeavor with co-developers Hines and Four Seasons, he is excited at the potential of these Residences.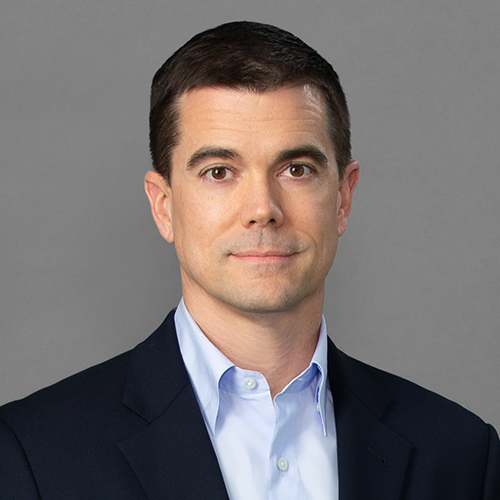 1. What motivated you personally to undertake the Four Seasons Private Residences Lake Austin development?
My wife and I wanted to find a place where we could host friends and family and still feel like guests ourselves. We looked at other purely residential private resorts, but they were all seasonal and not in locations we would want to make our home base like Austin. This 145-acre site was the only site on Lake Austin that combines privacy, direct lake access, and stunning views of the Austin skyline. We saw an opportunity to work with Four Seasons to create a community with unparalleled amenities that are open year-round, in a location that's centrally located in Austin, the other major cities in Texas, and in the middle of the United States.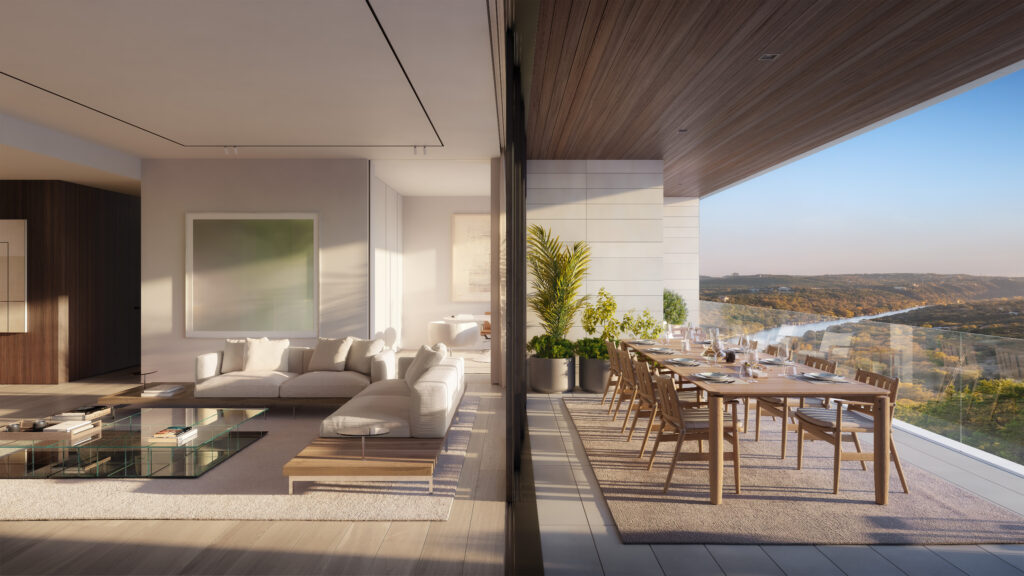 2. What will this development have that no other resort development will offer?
As a stand-alone property—meaning that there is no hotel attached to it—everything has been designed to create a frictionless resort lifestyle for our residents. No other residential community has 100,000 square feet of amenities with four distinct resort clubs available only to residents and their guests. The Lake Clubhouse and Private Marina, the Upper Clubhouse (private restaurant, 96-seat theater, and theater lounge), The Spa and Wellness Club, and the Indoor Sports Club combine to create an all-encompassing lifestyle where owners can eat, live, work, play – all without getting in the car. Paired with legendary Four Seasons service, this combination, surrounded by 2,000 acres of green hill country, creates resort living on Lake Austin – 20 minutes from downtown, yet a world apart.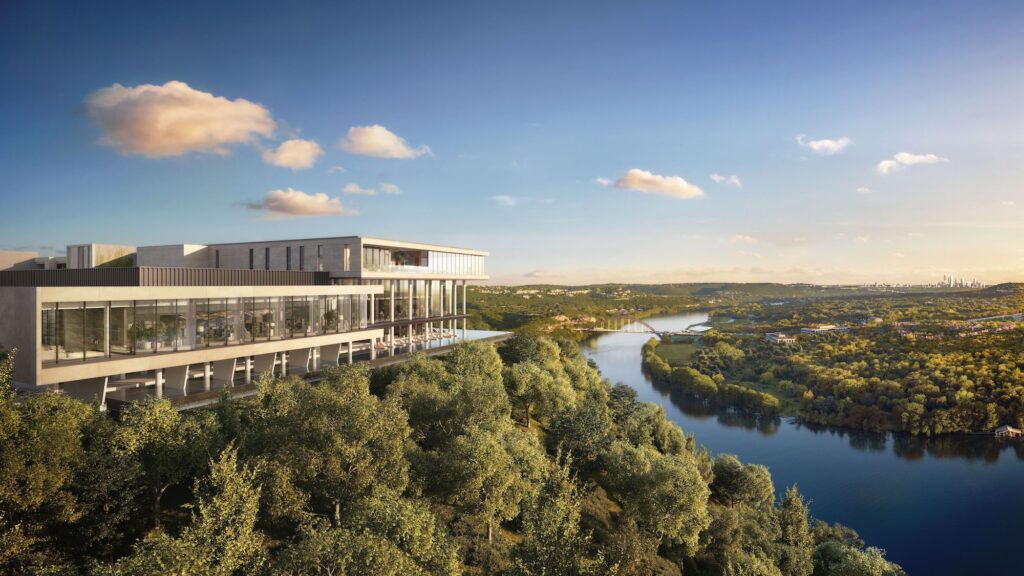 3. Jump ahead five years with the completion in place…what impact do you think the development will have on the city?
This project will create a new typology for branded residential projects. Typically, branded residential projects are either urban or set in remote destinations with a hotel component. What makes this project unique is that "resort" usually means a remote and seasonal destination – and hotel guests come and go. With 145 acres of pristine land, we can create more amenities than any urban branded residences – and more than most remote resort destinations. This is a residential resort that is only 20 minutes from downtown Austin. One can view that skyline from only seven miles away but live "on vacation" 365 days a year.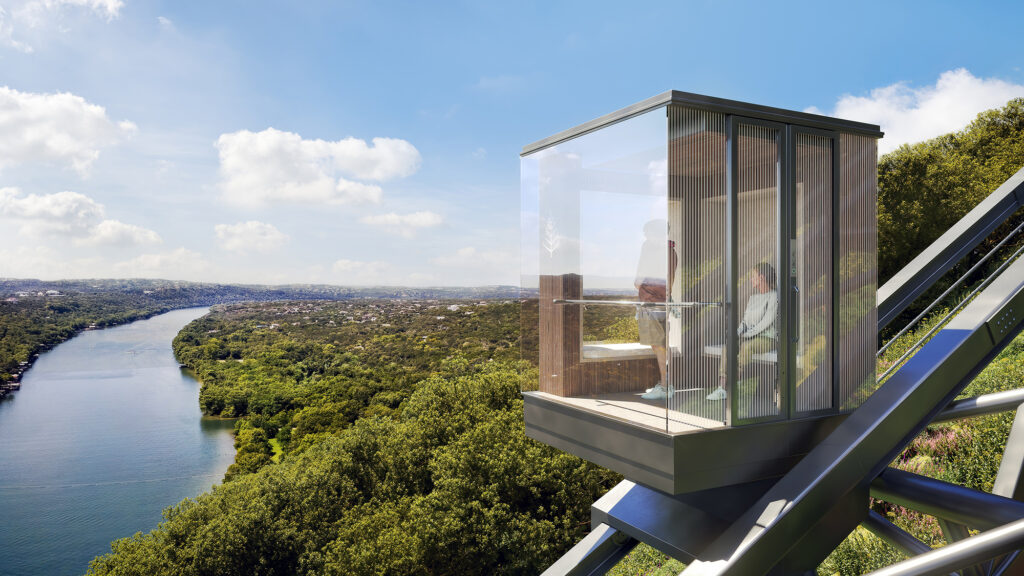 For water lovers, the Four Seasons Private Residences Lake Austin, will have plenty to enjoy. Designed for effortless access from the Garden Plaza to the lake, a two-minute Funicular descent to The Marina and The Lake Clubhouse will present a panoramic experience inside one of two air-conditioned cabins. Remarkable in its placement at a 90-degree bend above the water, A unique resort-style standalone residential property by Four Seasons, A unique resort-style standalone residential property by Four Seasons, The Lake Clubhouse will be a new model for casual lakeside leisure—a welcoming, 3,500-square-foot space.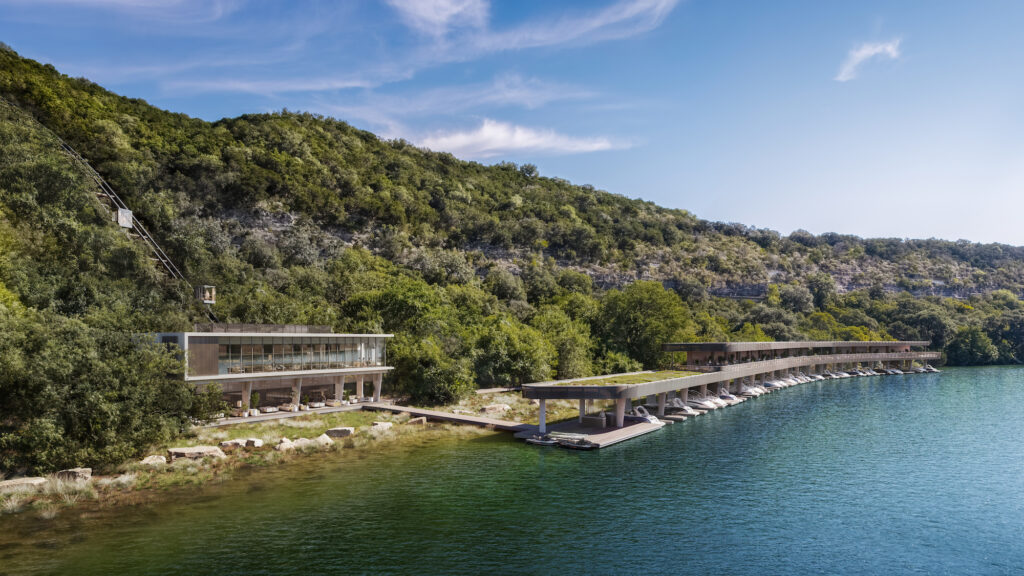 Plus, The 576-foot Private Marina, also exclusively for residents, will offer more than three dozen private boat slips with lounges above. While a select number of boat slips are offered for private ownership, most will be reserved for the private Owners Boating Club. Two boat slips have been donated to the Austin Police Department and Austin Fire Department, enabling greater accessibility for lake patrols and first responders in the area. If this seems like a perfect fit for your next home, you can visit LakeAustinResidences.com for more information.