The fun continues in Texas as we enter the fall social season. Here are our selections of the Top 10 glam galas and signature fundraising events for you to have on your radar, and support, in the Lone Star State between September 16th and September 30th.
Austin – Women's Symphony League of Austin Jewel Ball – September 16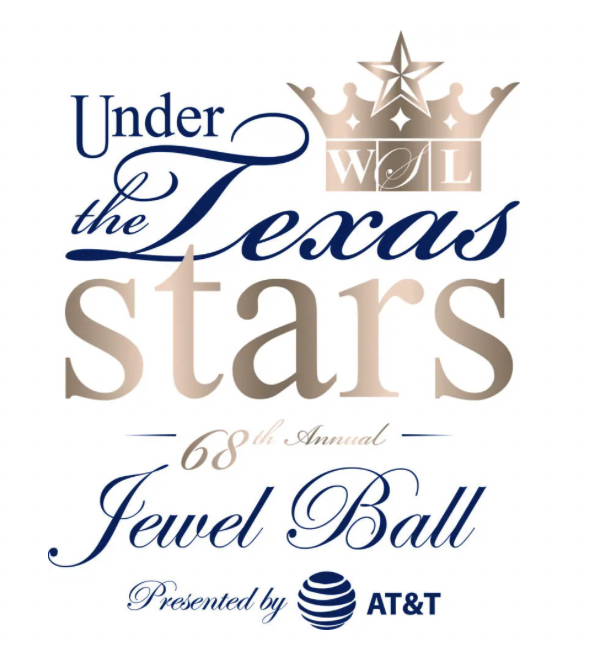 The Jewel Ball, caps off two days of festivities, with proceeds benefitting the Austin Symphony Orchestra. This year, the event hosts, the Women's Symphony League of Austin has moved the fun to a new location – the Hilton Austin. The event will be sure to impress with a night that brings out over a thousand people from throughout the state. The night includes something for everyone including a cocktail reception and silent auction preview, deb presentation, live auction, and seated dinner. The night caps off with an array of activities for an event that draws everyone from children to great-grandparents including a casino, games, and the opportunity for a family photo opportunity.
Houston – March of Dimes Best Dressed Luncheon – September 21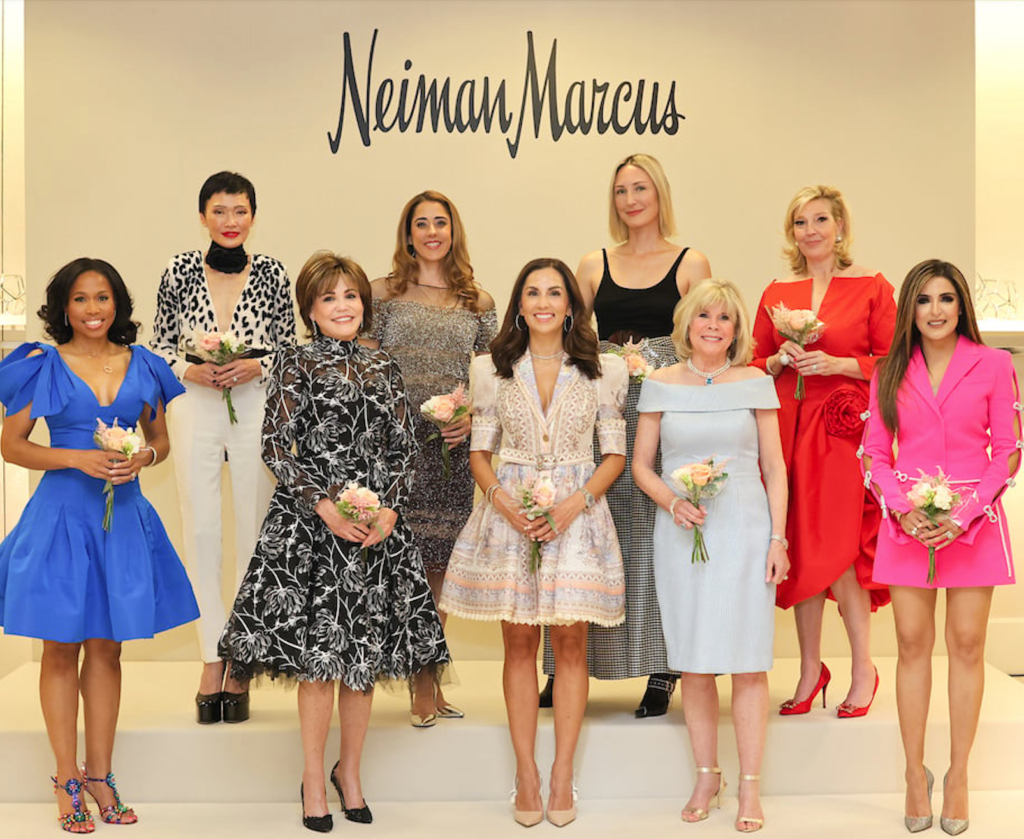 Benefiting the March of Dimes NICU Family Support Program, the Best Dressed Luncheon draws hundreds of Houston's most fashionable to The Post Oak Hotel for an afternoon that combines two of our favorite things – fashion and philanthropy. This year features 11 best-dressed honorees that cover the many dimensions of Houston's thriving social scene. The event includes a Neiman Marcus runway presentation that will feature the latest fashion trends and must-haves. A raffle, where you can win one of 11 prizes that range from a Date Night with tickets for two to see John Mayer, to the chance to win your own table at the 2024 Best Dressed Luncheon, will also be part of the festivities.
Dallas – Dallas Contemporary 45th Anniversary Gala – September 22

One of Dallas' favorite visual arts institutions is celebrating a milestone anniversary in style. The Dallas Contemporary's 45th-anniversary gala is bound to dazzle with a packed evening of fun. Lead by a powerhouse team of chairs, including Jacqueline Sewell Atkinson and William Atkinson, Brandon Maxwell, and Jordan Jones Muñoz, the event will include a dinner, an auction featuring contemporary artworks from sought-after artists, and an after-party spinning to the tunes of DJ Sober. Not to be outdone, the "festive" attire listed on the invitation ensures an array of stunning, conversation-starting, fashion looks that only those in Dallas can provide.
Houston – Texas Heart Institute Supper Club Celebration – September 22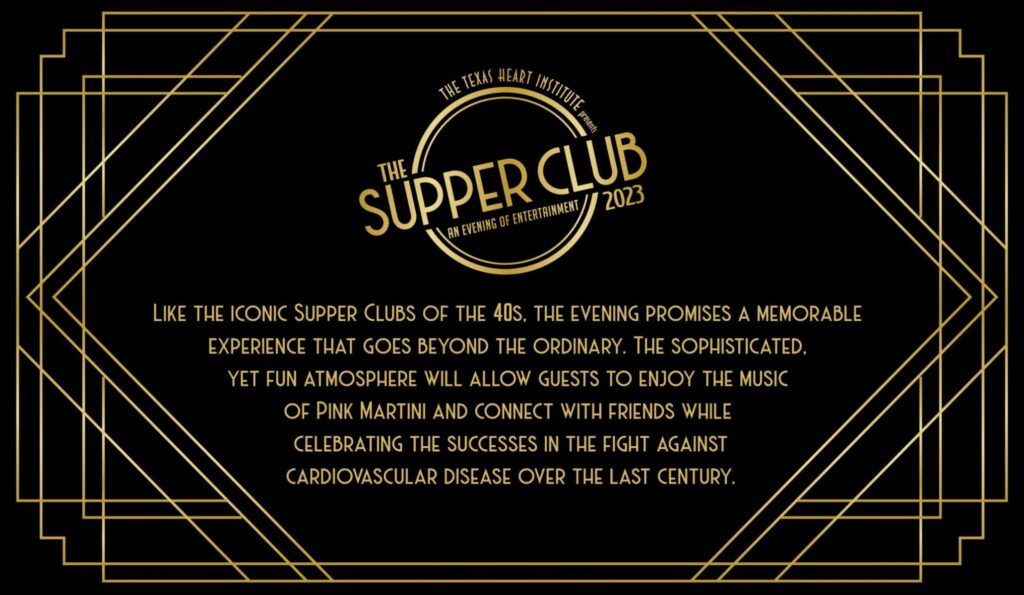 Hosting its first gala in seven years, the Texas Heart Institute is wasting no time creating a new signature fundraising event that is drawing buzz and a sold-out audience. The Supper Club Celebration held at The Post Oak Hotel in Houston, honors the history of the 61-year-old organization by providing a night of entertainment that takes people back to the supper club heyday of the 40's, 50's, and 60's. Co-chaired by Kelli Kickerillo and Todd Forester, the innovative and fun theme will ensure that the conversation flows as well as the cocktails. As if that is not enough, the night will include a live performance by the world-renowned band, Pink Martini.
Dallas – Farrah Fawcett Foundation Texas Mex Fiesta – September 28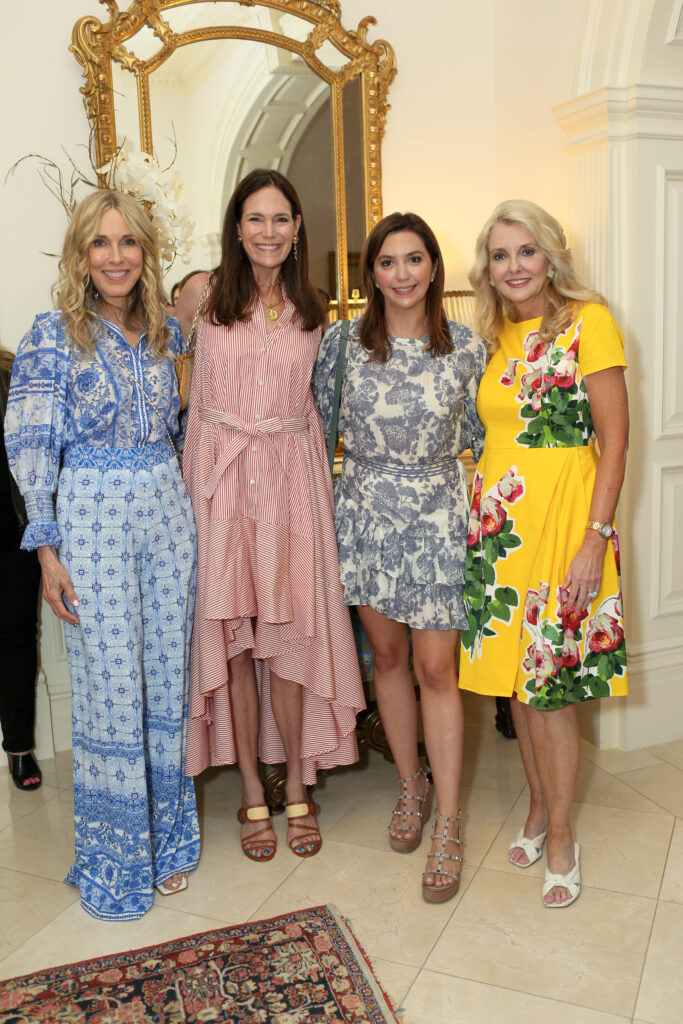 It is a night that has quickly become one of the hottest gala tickets in Texas. Tex Mex Fiesta, benefiting the Farrah Fawcett Foundation. The event, in honor of the Corpus Christi native who lost her courageous battle with cancer in 2009, will raise funds for research of HPV-related cancers. This year's event features a powerhouse trio of co-chairs including Alana Stewart, Linda Gray, and Fawcett's Charlie's Angels co-star, and Houston native Jaclyn Smith. Hundreds from Texas and beyond will head to The Rustic in Dallas in their best cowboy-chic attire where they will be treated to a night emceed by George Hamilton, words from honoree Katie Couric, and a musical performance by country music star Brett Eldredge.
Austin – Goodwill of Central Texas A Good Night For Goodwill – September 29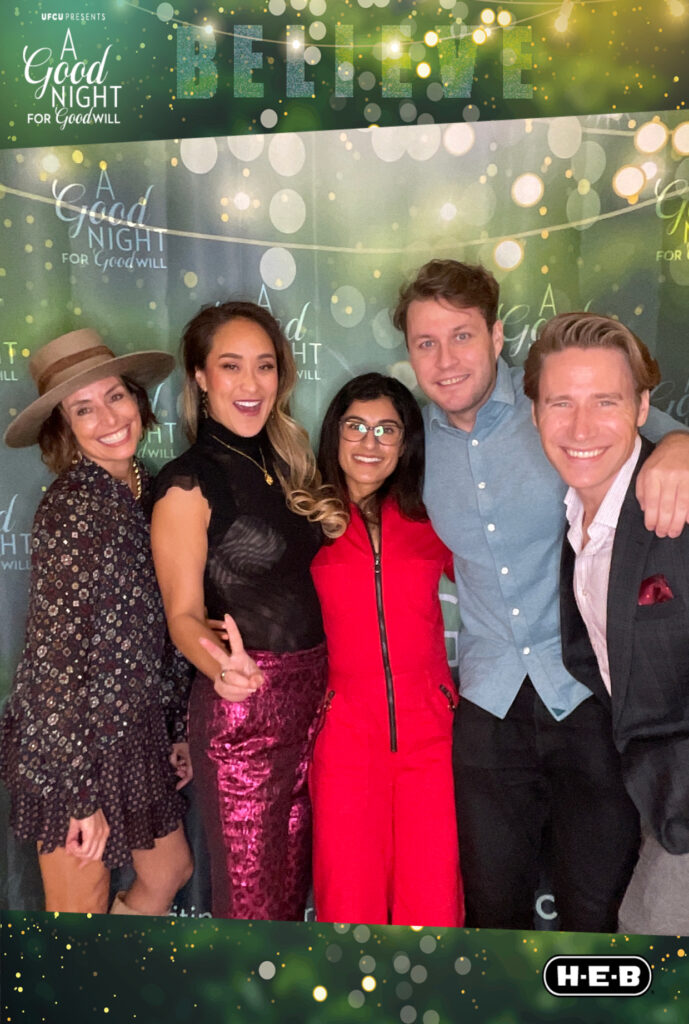 We always love a night of good. A Good Night for Goodwill, which benefits Goodwill of Central Texas attracts hundreds of Austin's social and philanthropy leaders. Held this year, at The Junior League of Austin, which offers gorgeous greenbelt views, it is bound to impress. The night's theme, Shine is all about shining a light on those who do good in, and around, Austin. The night will feature a cocktail reception and silent auction, which will feature one-of-a-kind Goodwill finds, dinner, an awards program that shines a light on those making positive impacts in Austin, and an after-party where guests can cut a rug on the dance floor well into the night.
Houston – Houston Symphony Opening Night Concert & Gala – September 29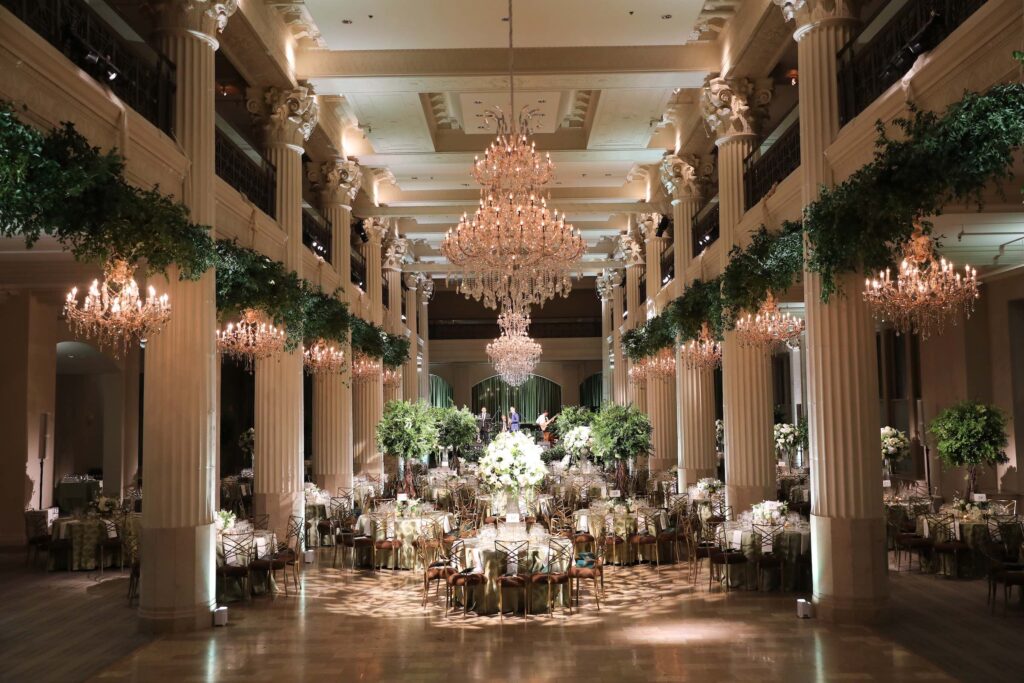 The Houston Symphony kicks off the 2023-2024 season in style with an Opening Night Concert and Gala. The night plays out in three acts. In the first act, guests head to the Jones Hall for a champagne reception with other patrons to toast the upcoming season ahead. The second act has guests taking their seats for a concert lead by world-renowned conductor Juraj Valčhua. Immediately after the performance, the third and final act of this successful trinity has patrons going to one of Texas' best event spaces, The Corinthian for a dinner catered by City Kitchen against the backdrop of a performance by Divisi Strings.
Dallas – Dallas Symphony Orchestra Gala – September 30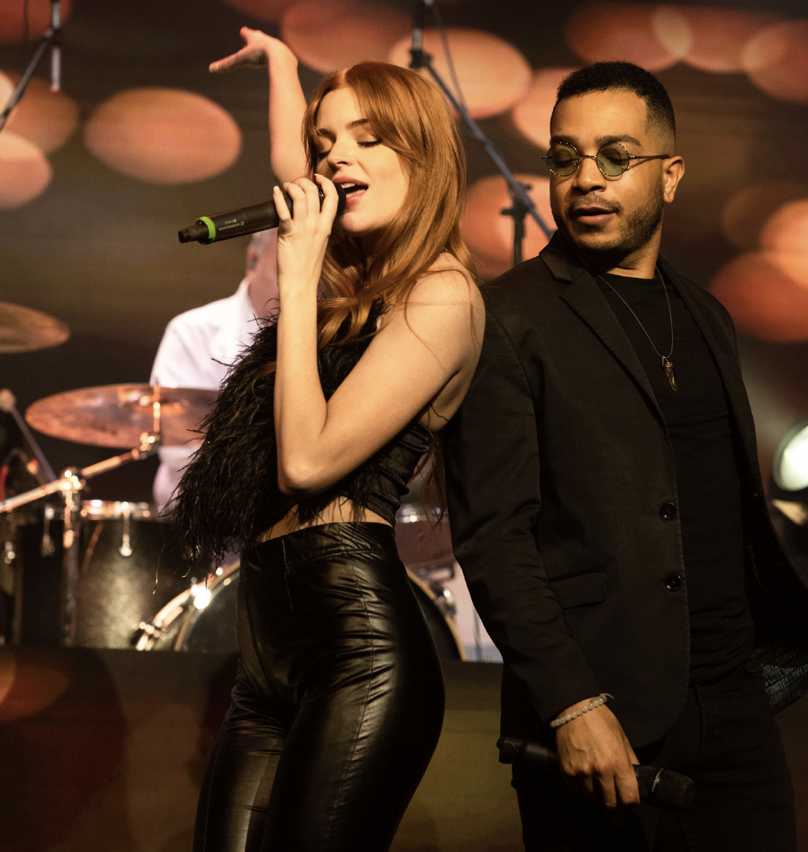 Dallas Symphony Orchestra kicks off another highly-anticipated performance season with an opening night gala, concert, and after-party, which is perfect for anyone looking to paint the town red. Held at the Morton H. Meyerson Symphony Center, the night of black-tie elegance begins with a cocktail reception and seated dinner in the lobby of the Meyerson. After dinner, patrons will then experience a concert helmed by Music Director Fabio Luisi with two special guests, world-renowned pianist Emanuel Ax and mezzo-soprano Isabel Leonard. After the concert, guests head back to the Meyerson lobby for one of the city's best gala after-parties to mingle and dance the night away to the tunes of Q the Band.
Fort Worth – Fort Worth Museum of Science & History Mad Scientist Ball – Sept. 30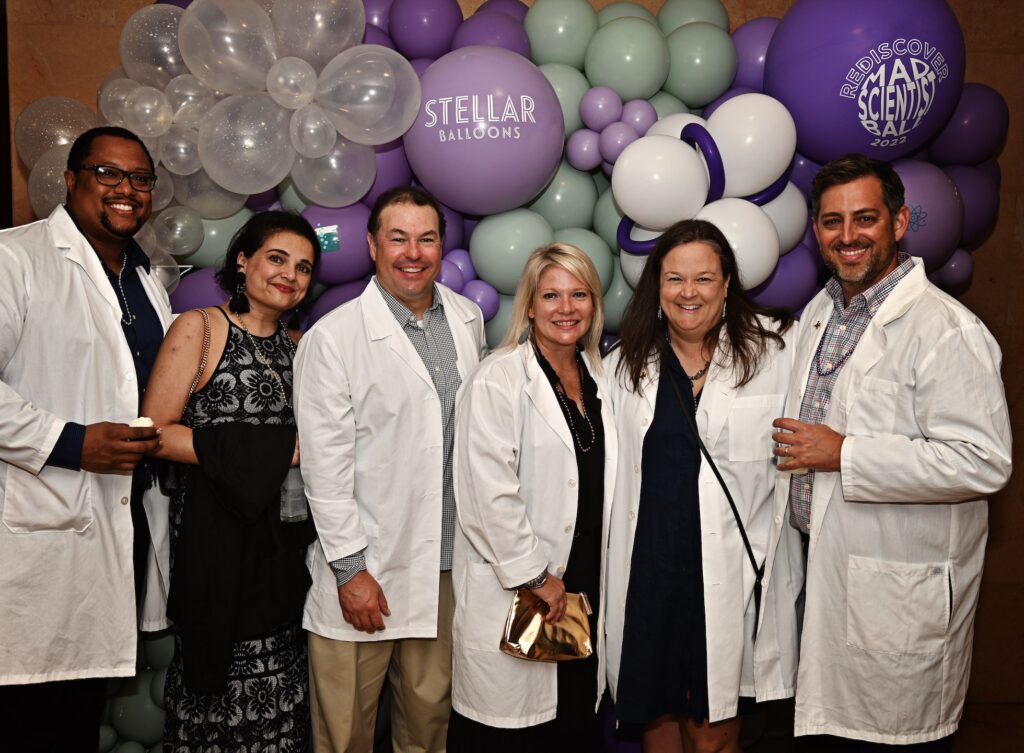 One of the most popular events of the Fall social season in Cowtown, the Fort Worth Museum of Science & History's Mad Scientist Ball, features a fun event that allows both the evil genius and the kid in all of us to shine. This year's Chemistry-themed event will allow the 400 guests to revel in the thrill of scientific exploration. In addition, those who really want to get into the spirit are encouraged to wear white lab coats in honor of mad scientists everywhere. Co-chaired by Nissa and Ryan Harrington, the night includes cocktail hour, delectable food, impressive live and silent auctions, an after-party where you can dance the night away, and possibly some folks in white jackets looking to create some groundbreaking experiments
San Antonio – American Cancer Society Cattle Baron's Ball – September 30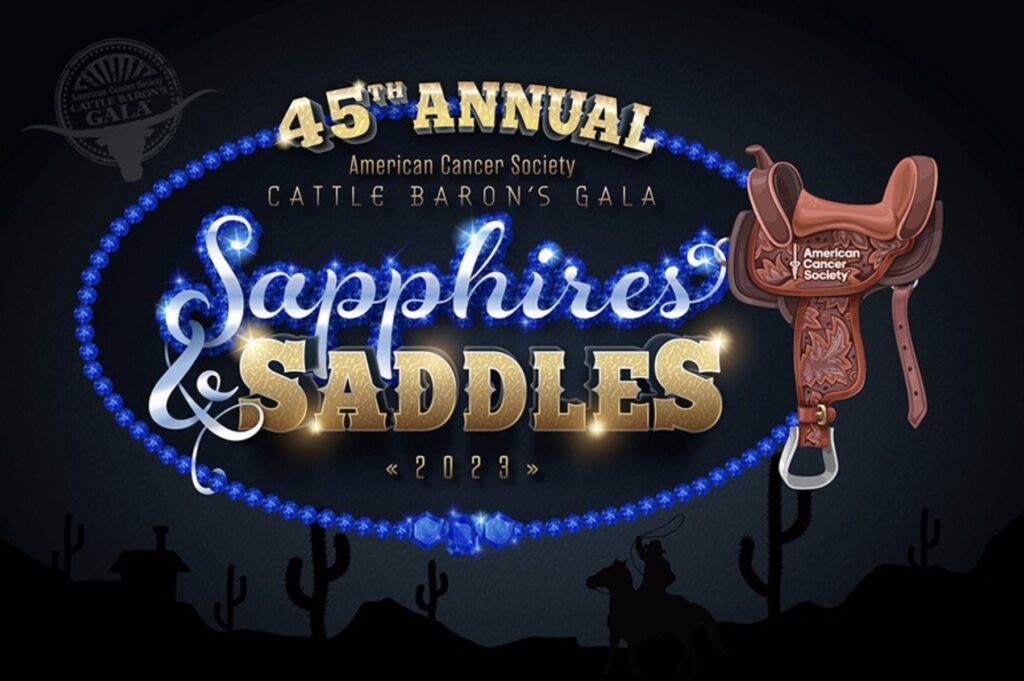 The San Antonio Cattle Baron's Ball is celebrating its 45th anniversary in style with a cowboy-chic event with a Sapphires and Saddles theme that is guaranteed to bring the bling to complement the denim. Held at the Estancia del Norte, the event is expected to draw over a thousand attendees from throughout South Texas with sponsorship packages offering rooms at Estancia del Norte for those looking to stay overnight. Benefitting the American Cancer Society, the night will include a cocktail hour, fabulous food, live and silent auctions, and an after-party that is bound to raise the roof.