Meet Will Hardeman, a devoted husband, father, philanthropist, and managing partner of the Austin-based Continental Automotive Group. On top of those roles, he fearlessly takes the wheel of a Mercedes GT3 car, competing in the prestigious SRO GT World Challenge. Recently,our Mike Satterfield of The Gentleman Racer had the privilege of crossing paths with Hardeman and his remarkable team, Esses Racing, at the renowned Circuit of the Americas.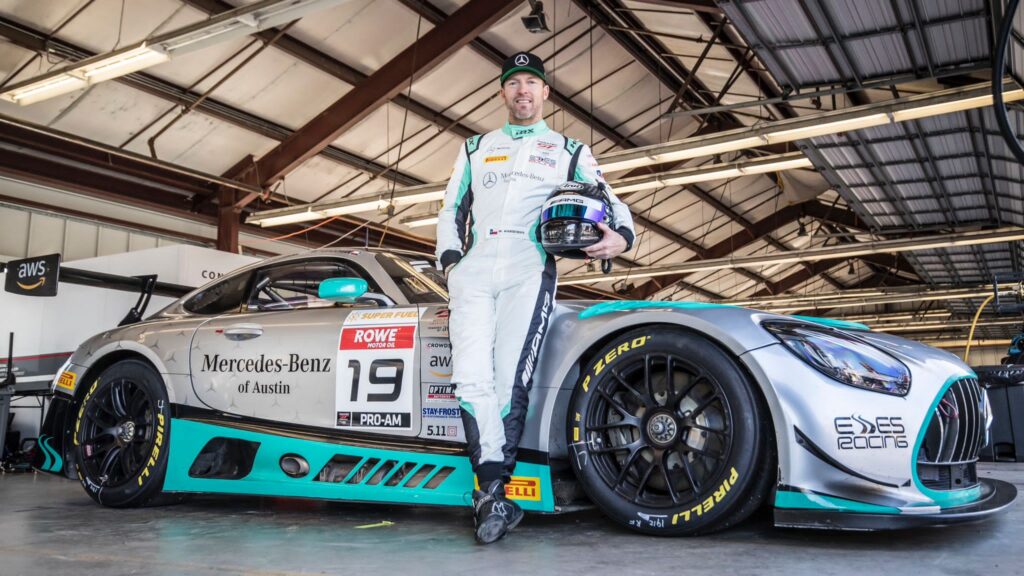 We opted for the AMG GLE 53, an SUV Coupe that seamlessly combines spaciousness with a sleek and dynamic design, to embark on our two-hour journey to the Circuit of the Americas. Boasting a turbocharged inline-six engine that delivers an impressive 429 horsepower, along with its opulent interior and surprisingly robust 7,700-pound towing capacity, the AMG GLE 53 proves to be a superb choice for those seeking a captivating alternative to the Porsche Cayenne.
Our arrival at the track coincided perfectly with the exhilarating moment of witnessing Hardeman secure his first pole position during the qualifying round in his class. Following a fascinating garage tour, we had the invaluable opportunity to engage with Hardeman personally, delving into his inspiring journey toward becoming a true gentleman racer.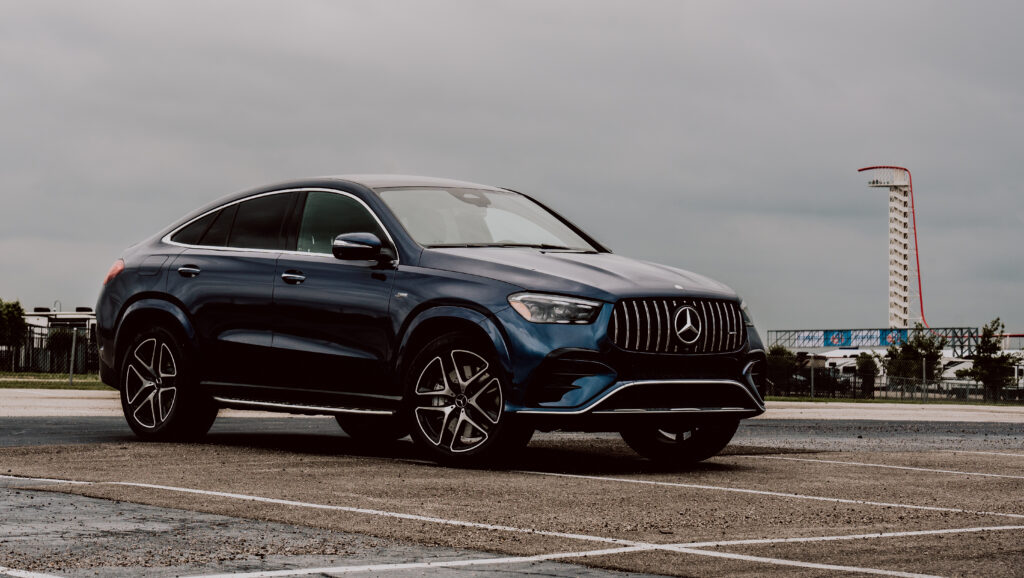 Curated Texan: Can you share your journey as a racing driver, starting from how you got involved in motorsports and eventually became a part of SRO racing?
Will Hardeman: My family is in the car business, so I have worked around cars my entire career since my first job at 14 years old washing cars. This is where the seeds were sown for my love and appreciation of sports cars. Growing up in Austin, there wasn't a motorsports culture, but I was always drawn to anything with a motor, from go-karts to dirt bikes. As soon as I could afford it at 25 years old, I went to Skip Barber Racing School, then Bondurant Racing School – all for fun and novelty. It wasn't until Circuit of The Americas was built, and I was 33 years old, did I realize there was finally a convenient place for me to practice and possibly race a car. With the help and mentorship of a local race shop owner, David Moore, I bought a used Porsche cup car, which was way over my head at the time, and began my testing and amateur racing journey. I had early success, winning many amateur races, which eventually gained me admission to IMSA, a professional American race series. Since 2015, I have campaigned in ILSA Porsche Cup USA, IMSA Weathertech Championship (Audi GTD), and now SRO GT World Challenge in a Mercedes GT3.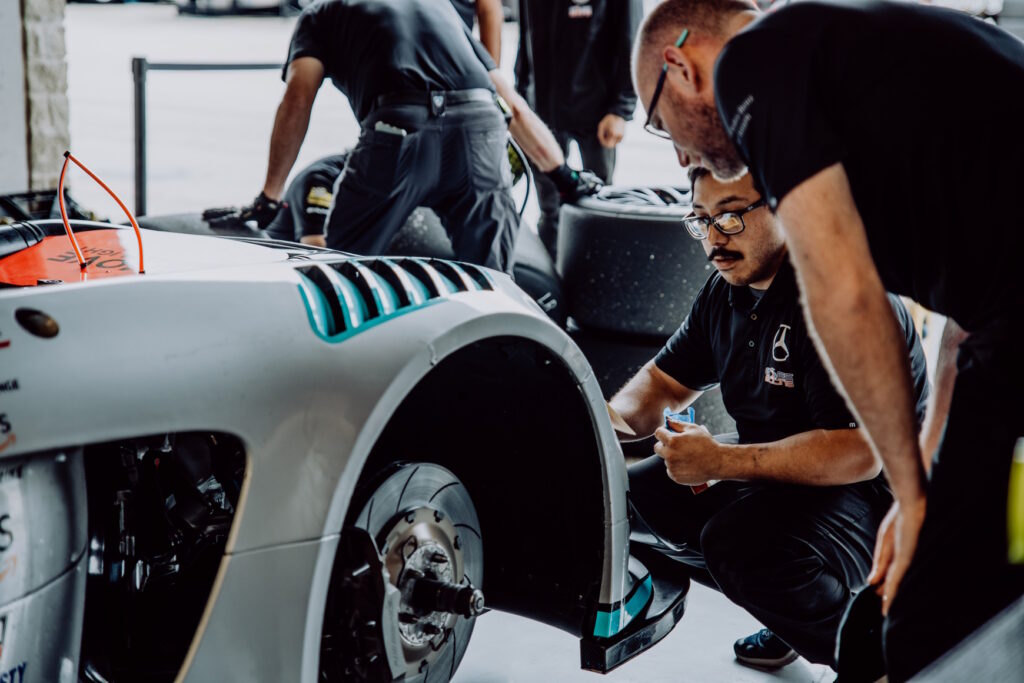 CT: As the owner of Mercedes Benz of Austin, how do you balance your responsibilities as a business owner and your passion for racing?
WH: Balancing a young family, work, and racing is the hardest part of what I do. Before I had kids it wasn't as much of an issue, since I could dedicate the appropriate amount of time to training, testing, and campaigning on the racing circuit. Balancing all this forced me to get serious about time management, and delegation of non-essential things at work. I certainly don't have much free time these days.
CT: The SRO racing series is highly competitive. What has been your most memorable experience or achievement so far in this racing series?
WH: Finishing every race! I also have enjoyed getting to know my competitors. They are a good bunch.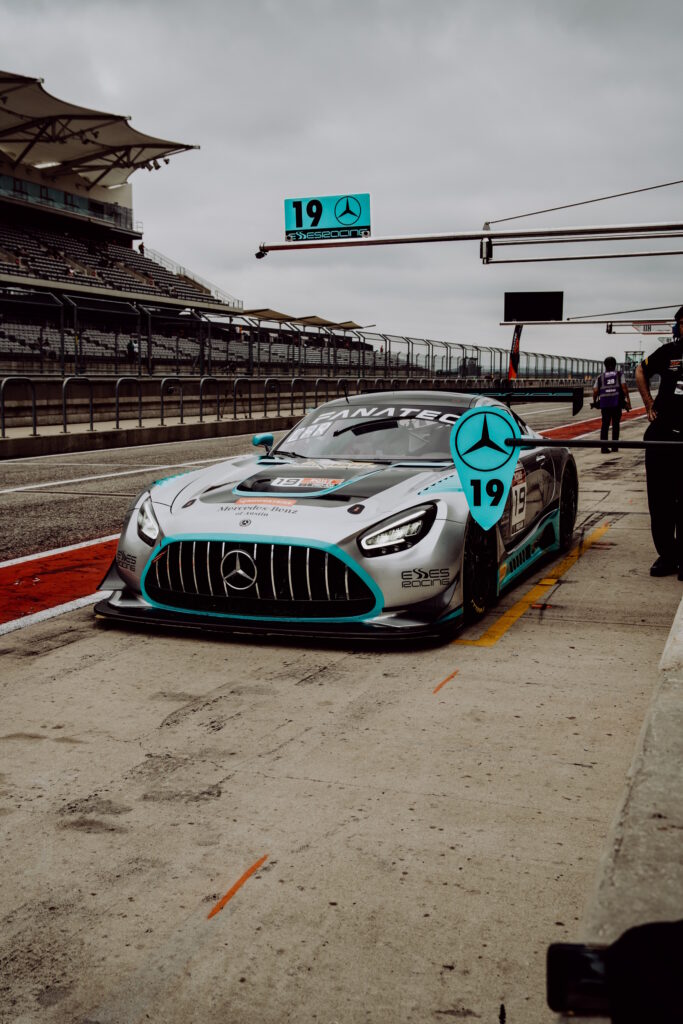 CT: How has racing in an AMG GT contributed to your success as a driver? What are some unique features of the car that you appreciate?
WH: The AMG GT3 that I currently drive has presented a new learning opportunity – from the engineering to the driving style that this car likes, I continue to develop my craft of driving. The AMG GT3 is the best race car I have ever driven. All race cars have strengths and weaknesses. The AMG is very balanced with few weaknesses – weaknesses mainly resulting from BoP (balance of performance) adjustments mandated by SRO.
CT: Being involved in both the business and racing aspects of the automotive industry, how do you see these two worlds intersecting and influencing each other?
WH: The old saying was "Win on Sunday, sell on Monday." Today, I believe racing then showcasing the AMG GT3 in my showrooms builds excitement for the Mercedes brand for our everyday customers.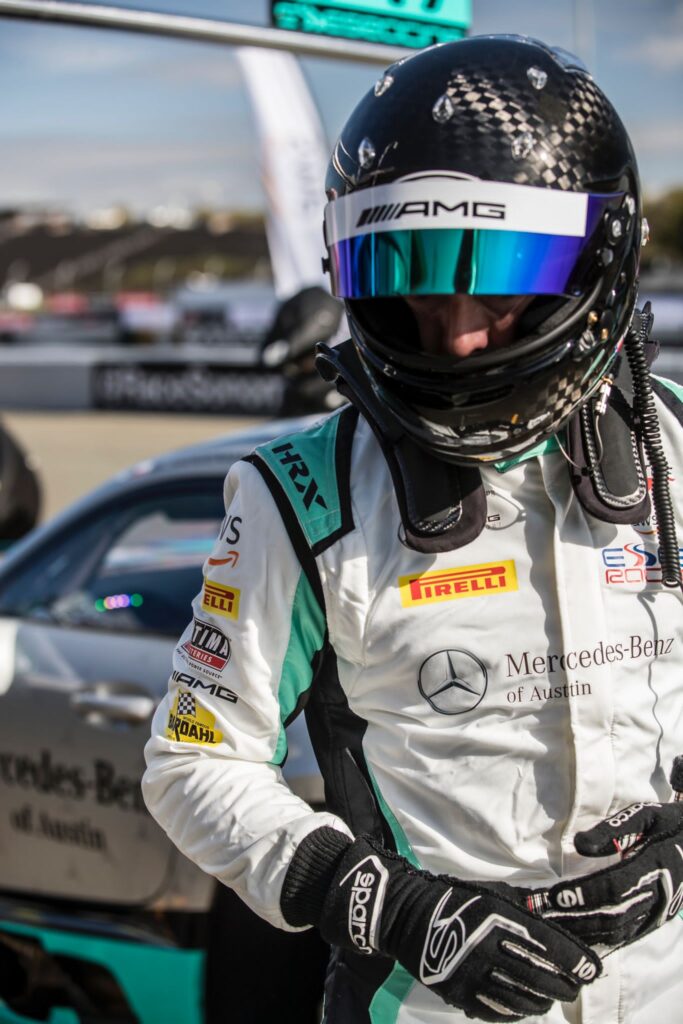 CT: What are the key challenges you face as a racing driver in SRO? How do you overcome them and stay motivated?
WH: This being our first season with the AMG GT3, we still have a way to go with unlocking the full potential and pace of this car. I feel this is a building year for us in order to understand the engineering aspect. Once we get the car dialed in, we should be able to compete for podiums.
CT: How do you approach the mental and physical preparation required for a race? Do you have any specific routines or rituals that help you focus and perform at your best?
WH: 85% of my preparation is done at home with physical fitness and simulator time. By the time I arrive at the track, I can be relaxed and not feel like I am under-prepared. I also can't emphasize enough getting a good rest around race week.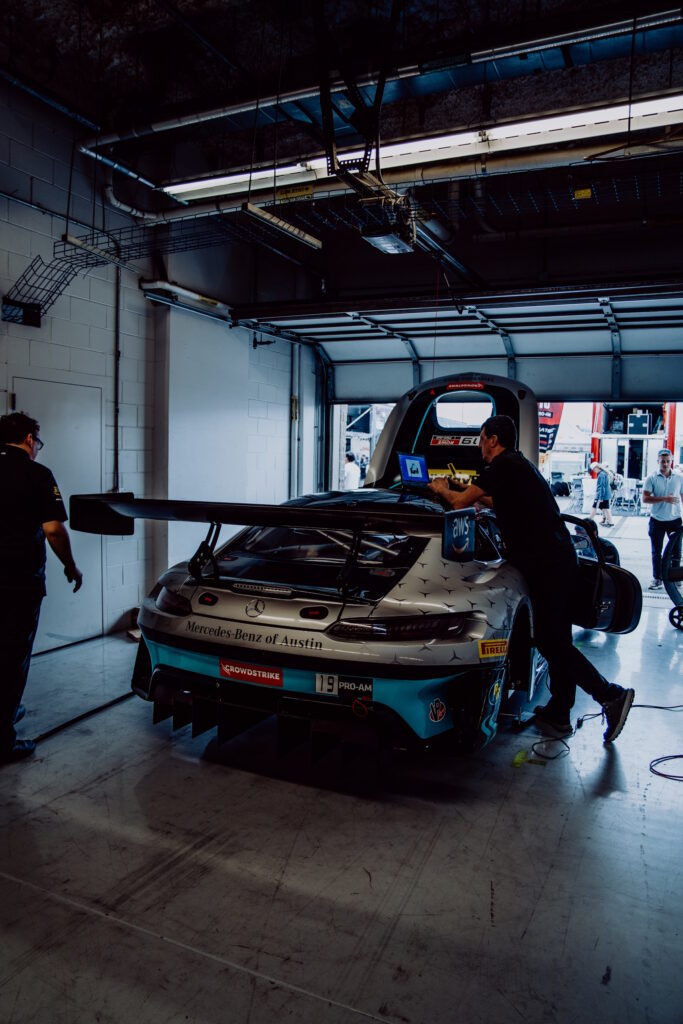 CT: Looking ahead, what are your goals and aspirations as a racing driver? Are there any other racing series or events that you would like to participate in?
WH: I am pretty happy where I am driving in the GT3-class, being able to comfortably run in any professional series in the world. After having raced the Rolex Daytona 24 in 2019, I think it would be cool to do some of the 24-hour endurance classics like Spa 24 and something in the middle east. Nurburgring could be interesting as well.
CT: Can you share any upcoming projects or initiatives that you are currently working on, either in your racing career or at Mercedes Benz of Austin?
WH: If I could maintain my current racing program, I would be happy with that for the foreseeable future. As for business, we have an ambitious pipeline of future dealership and real estate acquisitions. Stay tuned!
CT: As a representative of Mercedes Benz of Austin, what do you think sets your dealership apart from others? How do you ensure exceptional customer experiences?
WH: We focus on being the best provider of our services in the competitive landscape. We have high standards for hiring and staying on our team, but for those who make the cut, they are rewarded well.
CT: How do you stay connected with your fans and supporters? Are there any specific ways in which you engage with them or give back to the racing community?
WH: I'm not so into this one thing, but I do post racing-related stuff on my Instagram because I think it's cool to share. I think if I were a younger guy trying to promote myself more, I would put more emphasis here.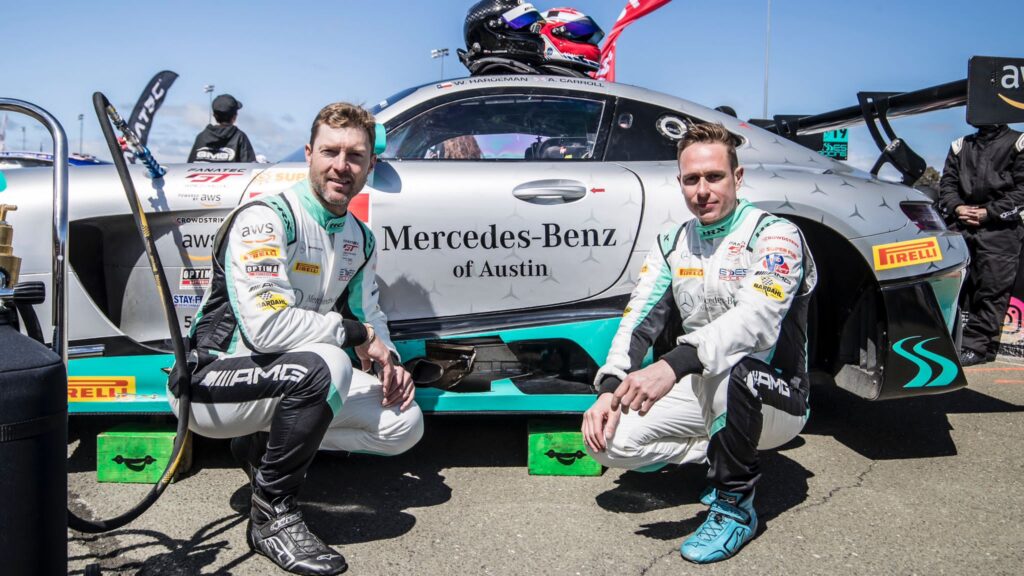 CT: Can you describe a particularly challenging race or moment in your career and how you overcame it? What lessons did you learn from that experience?
WH: During the 24 hours of Daytona in 2019, I was driving at 2:30 am on slicks and it began to rain for the duration of the race. In addition to sliding the car around for a few laps on slicks before I could access the pits to get rain tires, racing in the rain, at night, is one of the more challenging things you will do as a driver because you can't see due to the spray coming from all the traffic, headlights that no longer do their job, and constant puddles which cause the car to hydroplane – all at high speed. The Daytona 24 was stopped early that year because conditions were too dangerous to continue. Thankfully we didn't crash and finished under yellow.
CT: Finally, what role does your team play in your racing success? How do you foster a strong and cohesive team dynamic both on and off the track?
WH: The team plays an outsize role in racing–I would say they make 80% of the difference. The driver is like the quarterback–he can make a difference but needs the rest of the team to get results. For my team, we try to have fun and work hard. I tell them constantly that the only thing that matters is that every person does their job to the best of their ability and the result will take care of itself. We can't control results, but we can control the inputs, which increase our probabilities.