The Native Texan sisters, Lizzie Means Duplantis and Sarah Means, are taking the boot world by storm with their chic creation, Miron Crosby. Already featuring locations in Aspen and Dallas' Highland Park Village, they are growing their empire and expanding their presence in Texas with a new store in the River Oaks section of Houston, as our stylish Rob Giardinelli learned recently when he caught up with them to learn more about their success.
Portrait and Product Photography by Chase Hall and Kristen Kilpatrick Photography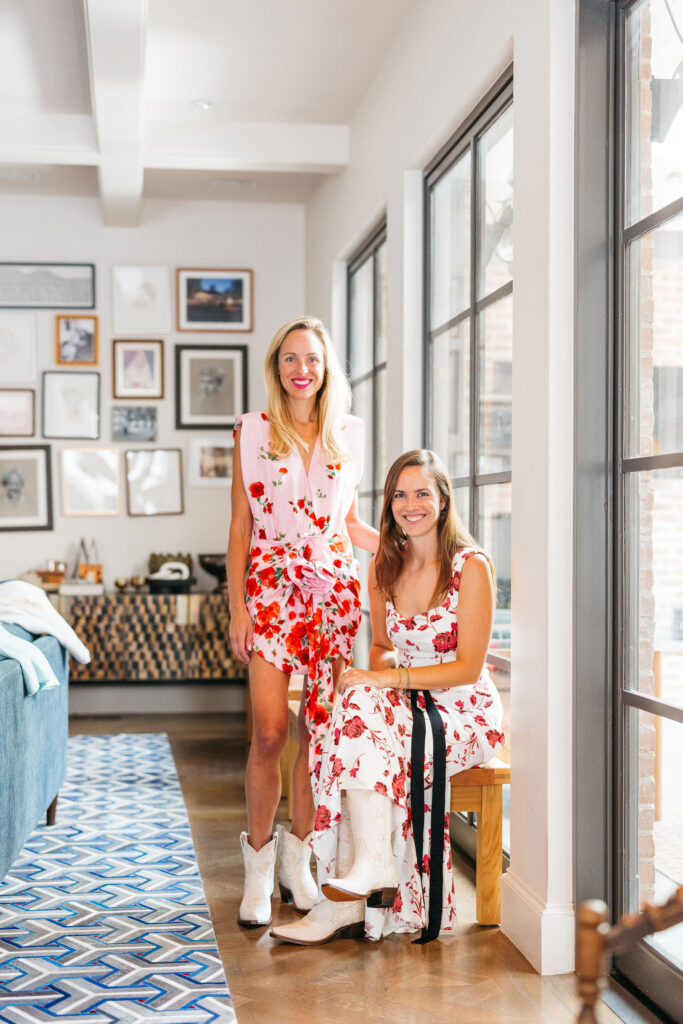 With boot makers Miron Crosby's ever-expanding footprint in Texas, we thought it would be the perfect time to chat about what inspires them to start the brand, what excites them about opening their new store in Houston, and how the time they spent in New York earlier in their careers has allowed them to put a cosmopolitan twist on one of Texas' all-time style staples, the boot.
What was the inspiration for starting your brand Miron Crosby?
Sarah: I love fashion. The idea that we could approach the design of a cowboy boot in a different way, with an intention toward making it a fashion staple and one that would resonate was exciting to me. I think many people are intimidated by the silhouette because they think they "can't pull off a cowboy boot," which has long bothered me.
Lizzie: During my time in New York, I wore my boots consistently and the reaction I received from people – men, women, old, young – across the board really solidified in my mind that this idea had traction. There's such a romance around the silhouette.
Who is the Miron Crosby customer?
Lizzie: The Miron Crosby customer is hard to describe in only a few words, that is, because the Miron Crosby customer is every type of person. We often say that our boots are heirlooms that can be passed down from generation to generation, because the boots really can take someone through every phase of life, no matter your age. From bold and bubbly to traditional and timeless, our customers (and boots!) vary, but will forever be unique in their own ways.
Sarah: Lizzie and I design very selfishly. By that, I mean that we're always thinking about what it is we actually want in our closets to wear to work on Wednesday, to a wedding on Saturday, to date night on Tuesday, or on an upcoming trip. And we talk to our friends about it and ask them what they feel their boot-robes are missing.
How was Houston selected to be the location of your newest storefront?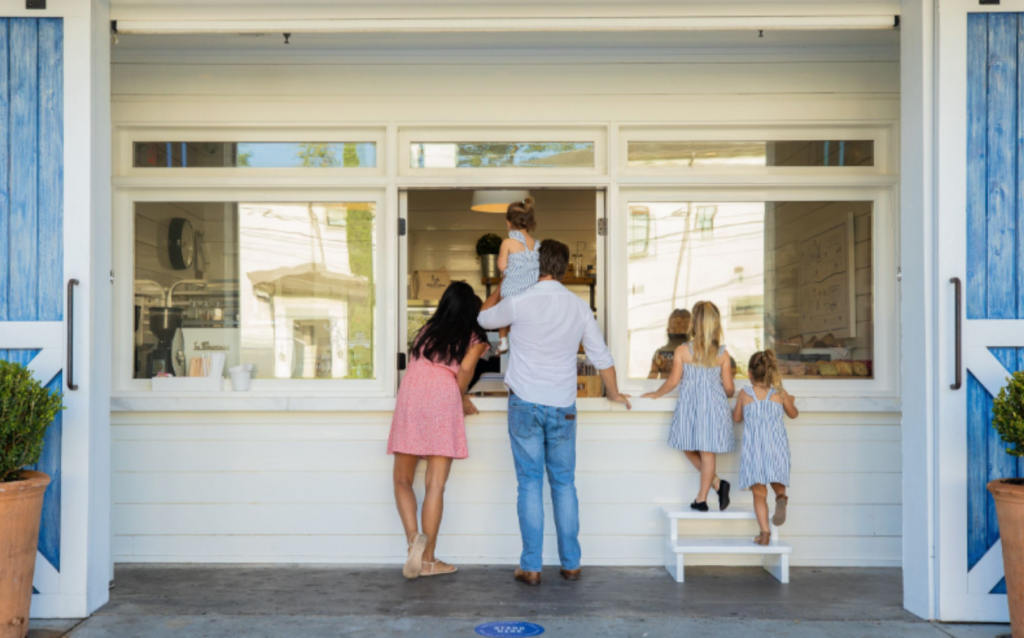 Sarah: Because it's home to Tiny's Milk and Cookies, of course. In all seriousness, we've long dreamed of expanding to Houston. Houston is such a special intersection of many things that inspire our collection: art and fashion meet international travel and influence meet quintessential Texas flair and history.
Lizzie: Houston is also our second largest marketplace for our website, MironCrosby.com, so we know we have a wonderful local client who we cannot WAIT to serve locally and get to know in our gorgeous new River Oaks studio!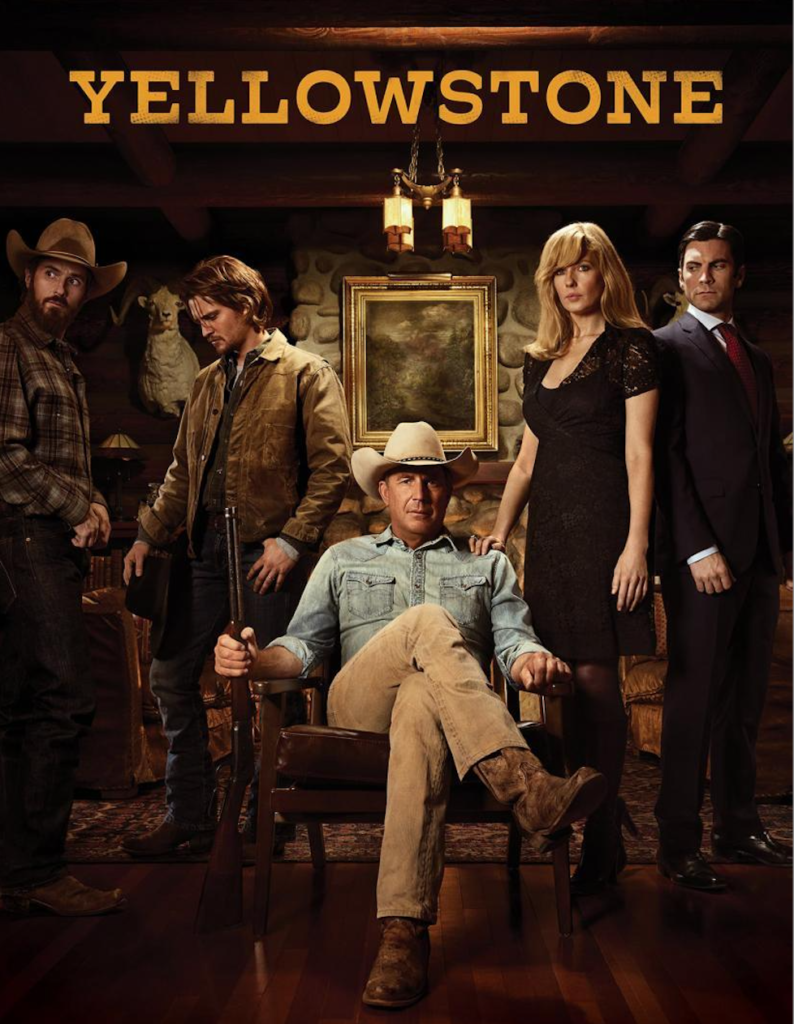 How has the show Yellowstone changed the face of Western and Ranch fashion?
Sarah: Controversial opinion, but I don't know that it has. I think more people are thinking about the West than perhaps they were before, but I can't say I've seen a marked shift in Western fashion since Yellowstone apart from the exposure and attention, which is very cool.
Lizzie: I think more people are thinking about the West than they were before, which only helps our category! We're of the belief that rising tides lift all ships, and the more exposure to western wear the better.
While you both grew up on a ranch, you both spent a portion of your careers in New York City. How did your time there influence your take on fashion…and Western/Ranch wear?
Sarah: I moved to NYC and took my cowboy boots with me because it never occurred to me not to wear them everywhere. I worked in fashion in SoHo and the sheer variety and volume of folks that would stop me on the street to ask me where I'd gotten my boots shocked me. It also gave me this strange confidence about wearing them, which I think informs our collection and brand. I wear them everywhere, but really they take me everywhere. New York is such an inspiring city, and multiple aspects of our time there translate into our designs to this day. The sheer and unique individuality of the city is still something we reflect on each time we go to the drawing board to create a new boot for the collection.
Lizzie: Also, it's wonderful how appropriate they are for almost every occasion. During my time in New York City, I wore them with my Theory pencil skirts to Goldman Sachs or with a leather jacket on dates with my now husband, Seth, when we would hit Balthazar for brunch on the weekends. They dress up or down and are comfortable enough so that you can actually wear them all day. Truly, I love nothing more than seeing how our clients style their own boots. It's such an honor to see them worn in the wild.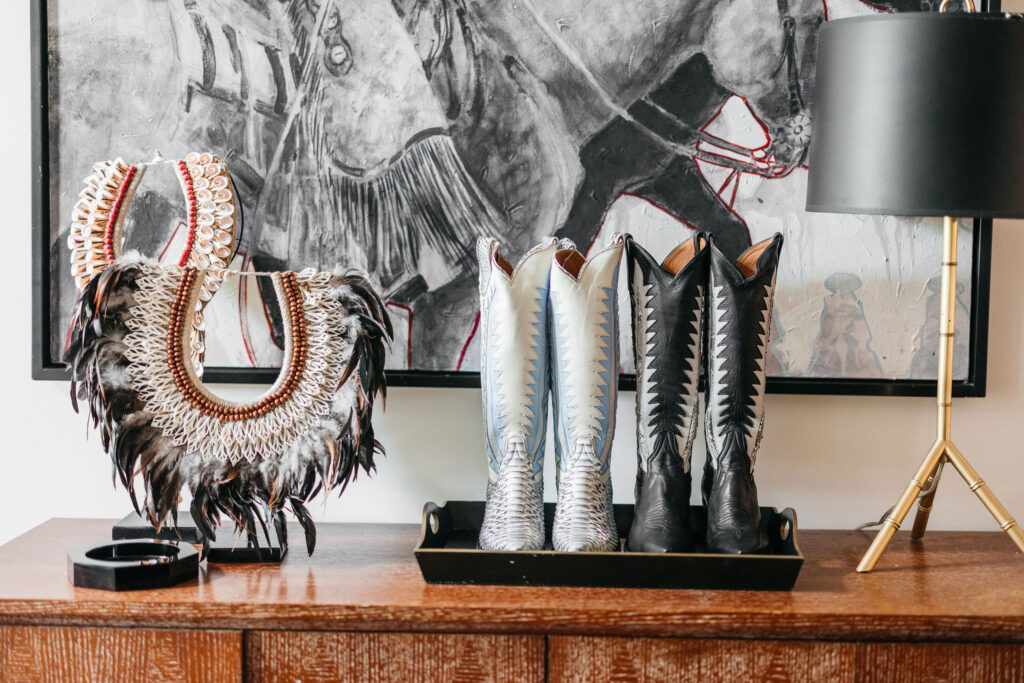 What have you learned about yourself as you have become a successful business owner?
Sarah: Growing up, I thought of myself as someone who hated group projects and preferred to work alone (Virgo!), but over the last six years, I've come to realize I enjoy collaboration in my job the very most. Everything in life takes a village and our Miron Crosby village is a superior one.
Lizzie: I have really learned to trust my judgment and my gut. It drives my husband crazy when there's no strategy, reason, or data behind some of my decisions, but I think as a business owner, you have to follow your intuition. For example, our use of metallics has become a brand signature for us. However, when we placed our first order for lime green metallic cowboy boots, the people we told were sure we'd lost our minds (love you Mom!). I just knew they would resonate!
What advice would you give to someone looking to start a business with a family member?
Sarah: Over communication is key, and knowing your strengths (bonus points, if you know your weaknesses too!). Lizzie and I are incredibly different humans, and our natural proclivities and different interests really led us to define our roles early and somewhat naturally. This makes me feel like I have autonomy over what I do all day, but the communication part is important as it makes me feel like I know what is going on and still have a say. Lizzie is great about asking questions and keeping a list for me, so I try to reciprocate. She's also my best friend, so nurturing our relationship outside of work is a priority.
Lizzie: The key is putting the relationship before the business at all costs. The trust is innately there with family, which in my opinion, is an initial win. Sarah and I had a very frank conversation from the get-go that our relationship would always come before the business, and we've held to it.
What is one piece of Western/Ranch wear everyone should have in their closet?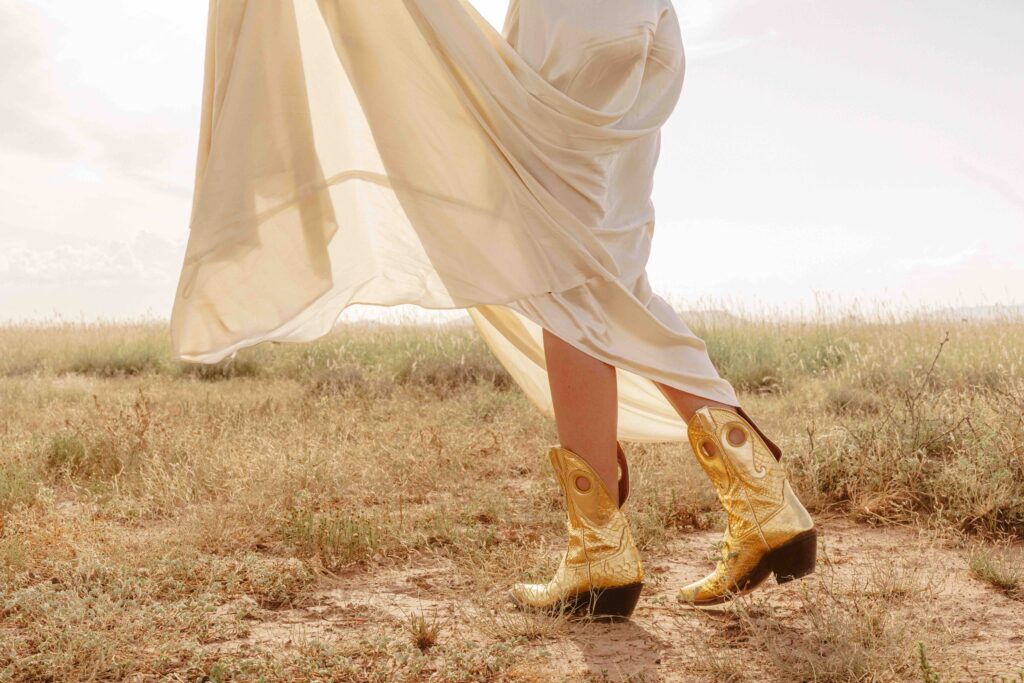 Sarah: Apart from Miron Crosby cowboy boots, I think a vintage Concho belt is a must. Talk about a work of ART. There are so many one-of-a-kind collectibles that are handmade and incredibly storied. I'm partial to the vintage Navajo and Zuni pinwork pieces, however with or without turquoise, you can't go wrong. I think it's so chic to throw on that Concho with something sleeker and more modern or to break up an all-black outfit. I especially love them with something dressier, like a cocktail dress. It's unexpected but still traditional and modern at the same time.
Lizzie: A pearl snap button-down! It's a staple in my wardrobe – at the ranch with my old pair of Levi's, thrown on with cut-offs and rolled sleeves to school pickup, or at our store in Aspen in the winter months under a great sweater. It's a bit retro, classic, and packs a punch.
On that subject…let's learn more about each of you with some fun questions:
The best professional advice I have received is…
Sarah: When you don't know what to do, ask yourself what kind of person you want to be and what that person would do in this situation. How would they handle it?
Lizzie: Don't react. It's taken me a long time and some hard lessons to really understand that there is value in stepping back from a situation, marinating and approaching it with a clear mind and intention. You always win if you stay calm and exercise grace.
Three qualities that have gotten you to where you are today are…
Sarah:
1. Hardworking. I am not remotely close to being the smartest person in the room, but I will work the hardest.
2. Stubborn. I'm incredibly stubborn, so it's difficult for me to comprehend the word "no" if it wasn't my idea.
3. Fashion Forward. I really, really, really love shoes. Hilarious, but in my business this is a really good thing.
Lizzie:
Networker. I love people, so networking comes naturally and has behooved me in my role at Miron Crosby.
Risk-taker. I have no problem with risk. I'm not at all risk averse.
Dreamer. I love a grand idea and am happy to be a dreamer.
I made my first dollar by…
Sarah: I built a lemonade stand when I was very young. I hadn't thought through the fact that we lived on a cattle ranch with no neighbors and no traffic driving by. I spent days decorating the sign, which is obviously the most important part, to no avail. Zero customers. I finally called my grandmother, who lived across the ranch, and told her about my bad luck. About 30 minutes later, she drove up and bought a cup with a crisp $5 bill. She was my only customer.
Lizzie: I was nine and Coley, our brother, was eight when my Mom and Dad told us they were expecting Sarah. I wasn't sure we could afford another baby, so I baked cookies with my best friend who lived in town, and we walked them down to Mrs. Eddie Bell's house, who I believed to be the chicest and most sophisticated lady in Van Horn. She agreed to purchase the cookies for a whopping $10 and I was so grateful to get to contribute to a new bassinet.
A book that has left a lasting impression on me is: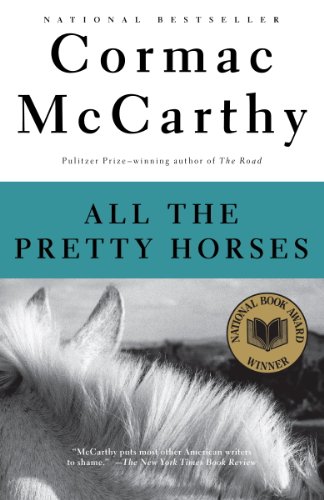 Sarah: All the Pretty Horses by Cormac McCarthy is my all-time favorite book.
Lizzie: I love Hemingway, so I think For Whom the Bell Tolls.
The first album I bought was…
Sarah: The soundtrack to the 1998 version of The Parent Trap and I can tell you IT HOLDS UP!
Lizzie: I have two! When we went to town, I had to make it worth my while…I remember buying George Strait (King George all day!!) and Amy Grant albums.
If I lived in a foreign city, I would live in…
Sarah: Mexico City or London.
Lizzie: Paris! But my heart will always belong to New York.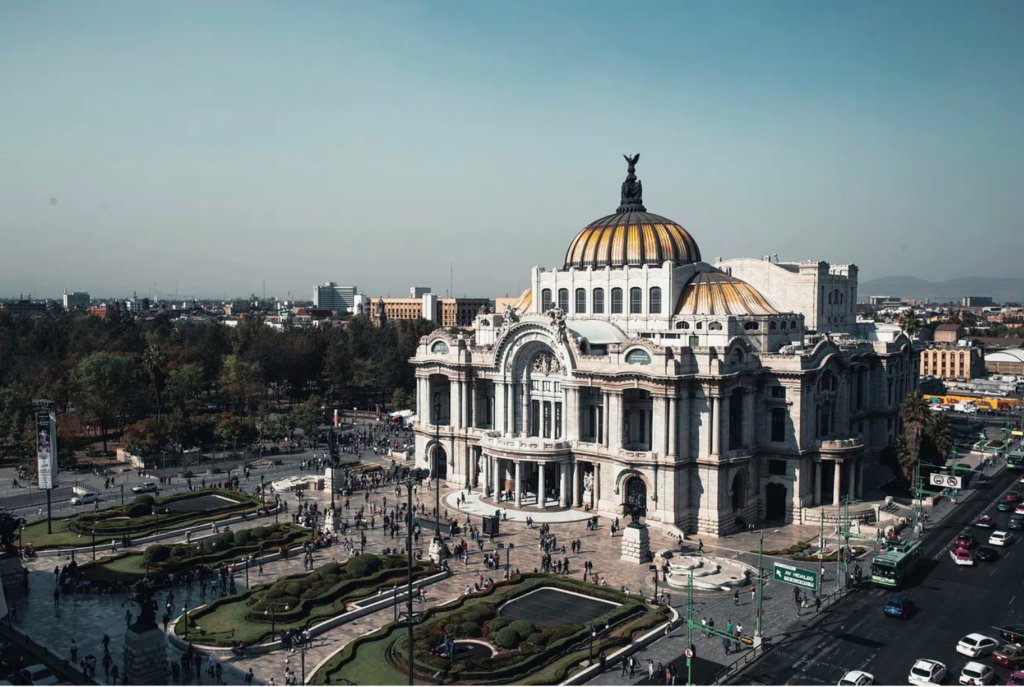 Everyone in their lifetime should try…
Sarah: Green Castelvetrano Olives. Everyone thinks they hate them but try them today. Right now. ASAP!!
Pick up a new hobby now that you're a big kid. Learning something new as an adult is humbling but super fun. I've begun playing tennis in the last few years and it feels like recess when I'm out on that court.
Play mismatch with your clothes in your closet. Pair something seemingly disparate together, especially with proportions. Try an oversized sweater and a baggy slack or a long tee-shirt over a short mini (and add cowboy boots, obviously). I think it's the most fun way to make your clothes feel new and it will inspire you to wear your own wardrobe.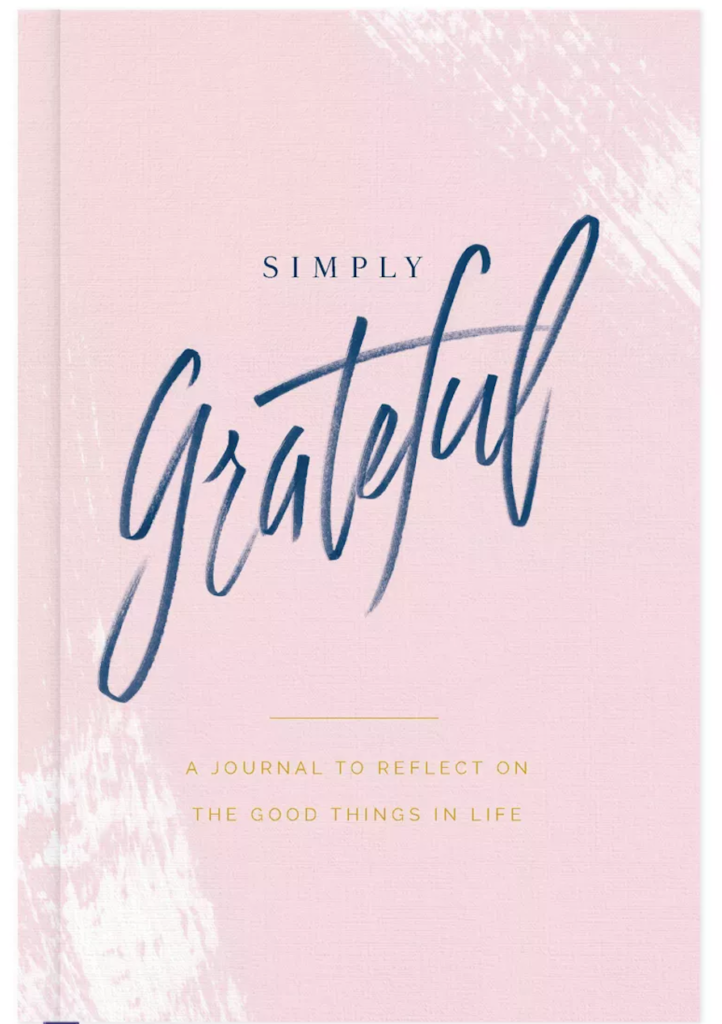 Lizzie: Keeping a Gratitude Journal. I started it at the recommendation of my Bible Study leader, and it truly sets a positive tone for my day. It's fun to look back and notice themes – one I'm really working on is being cognizant of the special things each day brings, like a kiss from my husband Seth at the end of the day, or Fields, my son, calling to tell me about scoring his first touchdown, and celebrating and remembering the seemingly little moments.
If I weren't the owner of Miron Crosby, I would…
Sarah: I would love to teach college English classes. I have visions of all professors wearing tweed jackets with worn elbows and I think that would be fabulous with my cowboy boots, don't you!?
Lizzie: I randomly really love art history and audited a class at SMU last fall. To me, it's like reading a book through color and depiction. I'd do more of this, which would obviously have to include travel.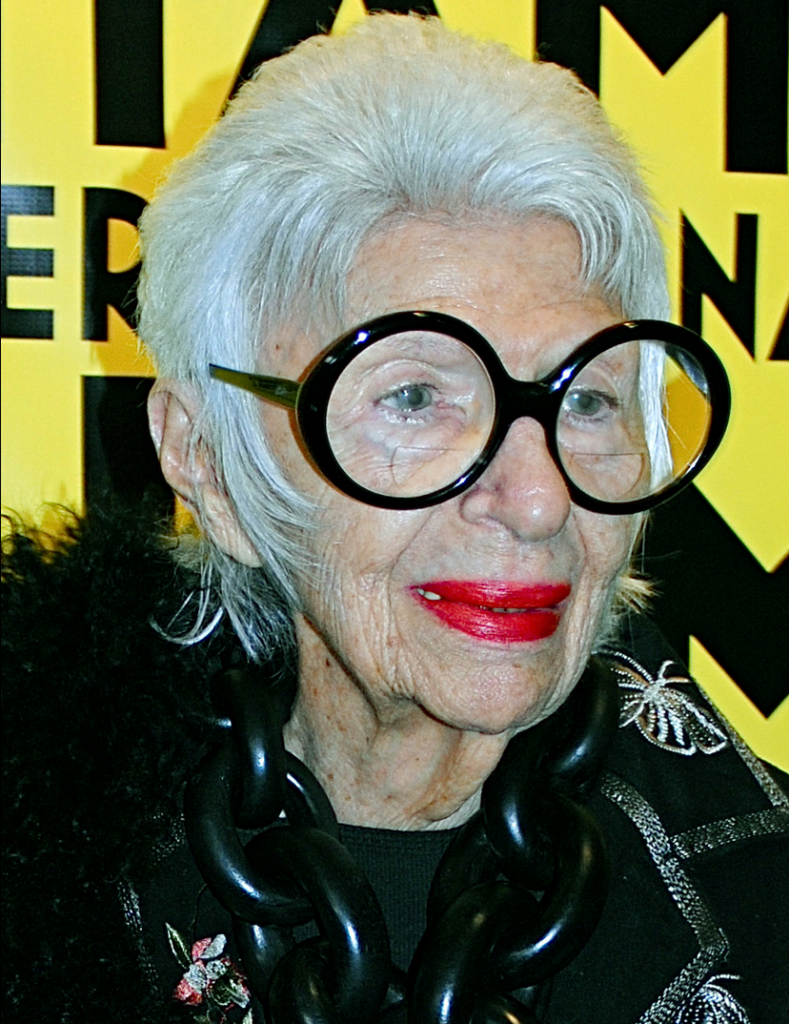 My style icon is…
Sarah: My paternal grandmother, Grammie, was impossibly chic. She believed firmly that fewer is finer, so I don't remember her in more than a handful of outfits. They were always well-tailored and perfectly accessorized. Ranch girl that she was, when she quit riding horses herself, she would come to the cattle pens to watch us horseback in an Escada jacket.
Lizzie: I love Iris Apfel, and so does my daughter, June. We just finished reading a book about her, and we both love her big personality. She really is someone who embraces personal expression and color!
On my headstone, it will say…
Sarah: One sec, I want to ask Lizzie.
Lizzie: I don't know, but I'll be in my lime green cowboy boots