The inaugural Wheels | Watches | Whiskey event brought together the worlds of luxury automobiles, horological wonder, and fine spirits in an elegant evening hosted by The Gentleman Racer and British supercar manufacturer McLaren, who recently relocated their North American headquarters to Texas.
Hosted at The Stella Hotel, A Marriott Autograph Collection Hotel, nestled in the heart of Aggieland, the hotel even has a view of Kyle Field. As its name suggested, this event was an exquisite fusion of premium timepieces, top-shelf spirits, and a mesmerizing collection of covetable automobiles. The event was designed to give Texans a place to enjoy the spirit of Monterey Car Week, without having to jump on a plane for California.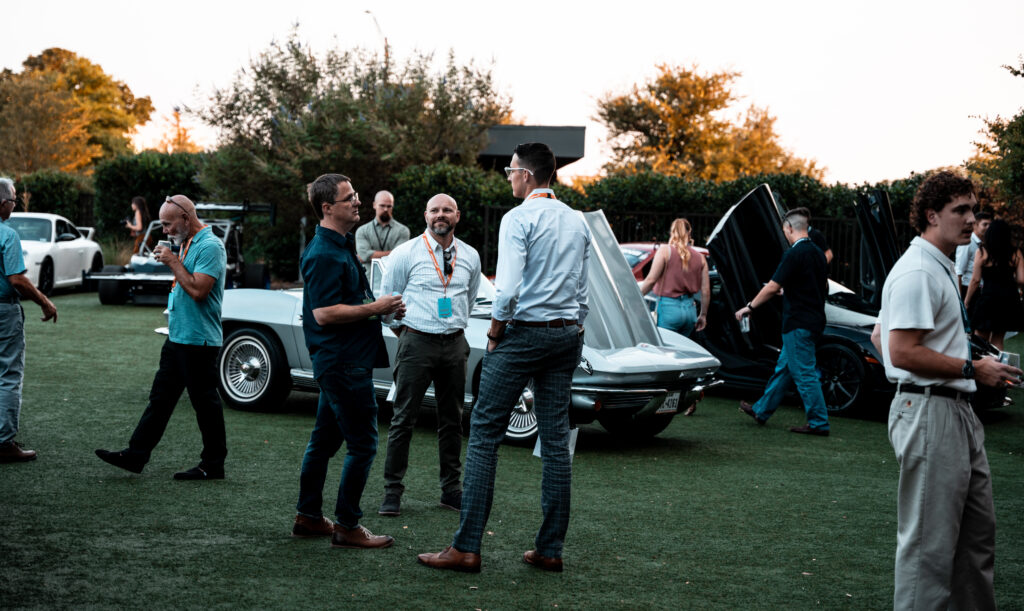 Over 200 guests gathered to take in a curated selection of custom motorcycles and vintage cars, each a testament to the artistry and engineering that have defined the world of internal combustion. Among these remarkable automobiles was a 1964 Corvette Stingray, owned by local jeweler and Rolex dealer David Gardner, a Pikes Peak International Hill Climb car that had just competed weeks before the event and finished in the top 20. Juxtaposed against the bright white Lamborghini Aventador and a gleaming 2024 McLaren Artura, fresh from the factory. With its contrasting orange and shadow-black configuration, the Artura stood as the unequivocal star of the show, flanked by fellow McLarens, a 570S Spider and 720S Spider. The guests couldn't help but gravitate toward it, their eyes fixated on its sleek lines and innovative design.
Inside, guests shopped for the latest fine watches from Tudor and explored Texas-based micro brands, DuFrane and Roebuck as they enjoyed small bites from Campfire and sampled whiskey from Still Austin Whiskey Company. But more importantly, guests were inside bidding on items to support OnRamp, a local charity that provides transportation solutions for worthy members of the community. To date, OnRamp has given away over 145 vehicles, so their new owners can pursue education or employment opportunities.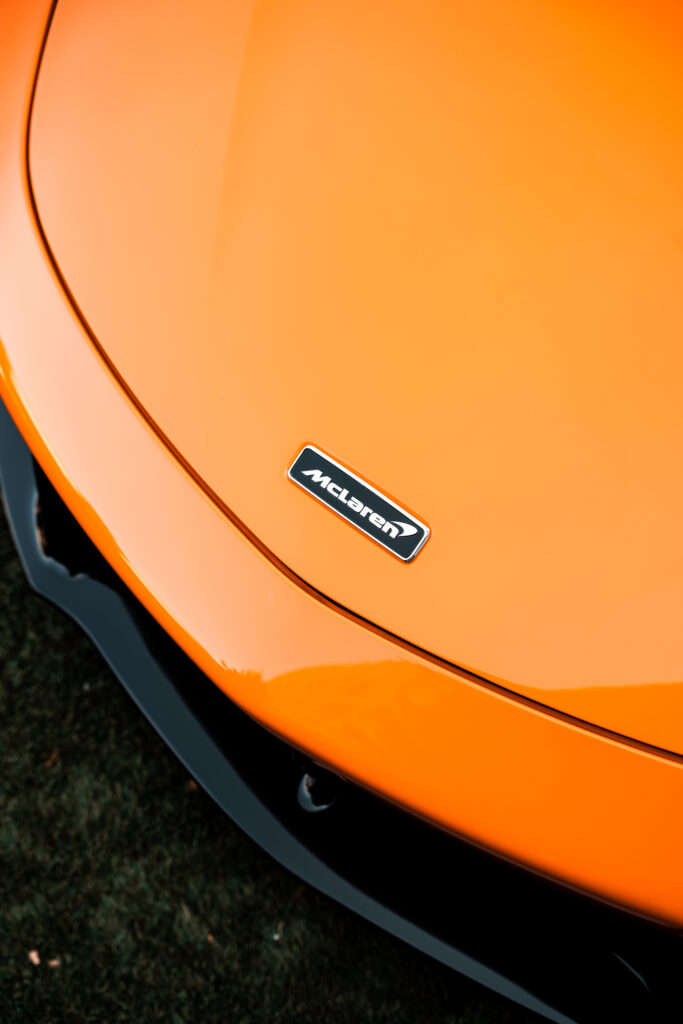 Something that connected the cars, watches, fine spirits, and a noble cause, there was a common thread – patience. The meticulous craftsmanship that went into building a high-performance hybrid supercar, the precision of a hand-crafted chronograph, the slow aging of spirits in oak barrels, and the painstaking effort required to establish and expand a nonprofit organization all underscored the value of dedication and perseverance. A live art demonstration by Sean Starr, demonstrated this value in real-time, as guests stood mesmerized watching him transform a hood off an old race car into a one-of-a-kind work of art for the auction.
As the event came to a close, guests collected their goodie bags and the items from their winning bids, some wearing their new watches as they headed out to enjoy the rest of their evening at Lake Walk or return to their room at the Stella. The event was such a success, The Stella Hotel has already set next year's date, so mark your calendar for August 17th and we will see you in Bryan.