By Lance Avery Morgan Photography by Matthew Nieman
For those who have attended the wildly successful Austin City Limits Music Festival knows that the main attraction is the American Express Experience. So, just how does it work?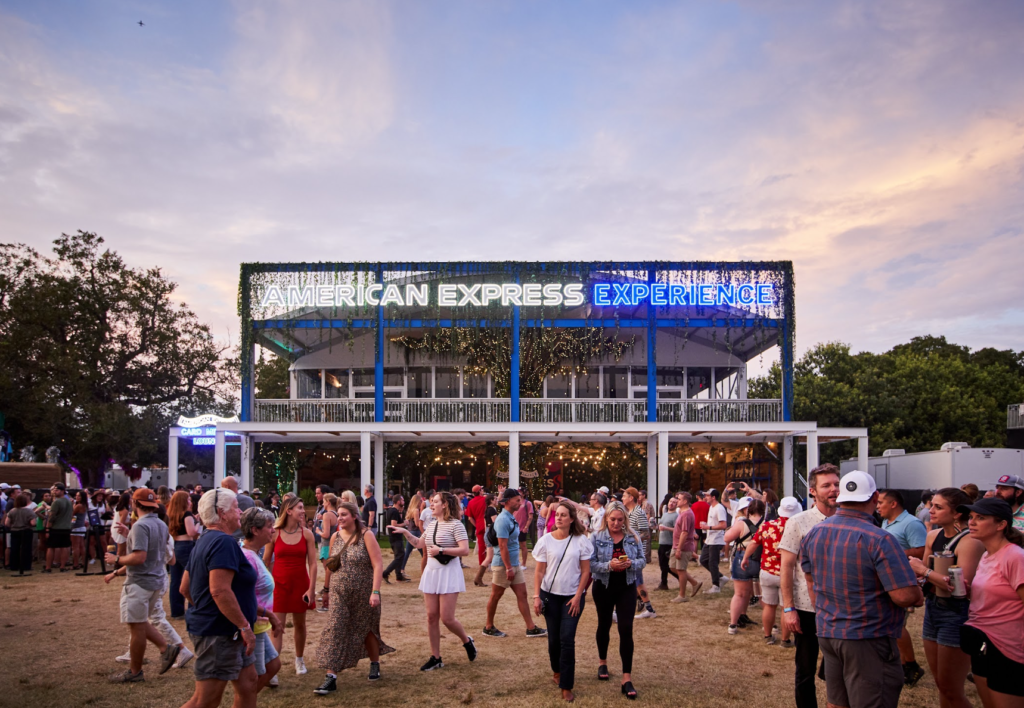 New this year, American Express is launching a new complimentary premium lounge for Platinum Card Members and Centurion Membersplus their guest. The lounge, located to the right of the Amex Stage, allows card members and their guests to escape the crowds and enjoy drinks and light bites. The space is walk-in only with your card required for entry, and space is limited. Platinum Card Members may bring one guest and Centurion Members may bring up to three.
All attendees can shop the Depop pop-up featuring vintage and pre-loved accessories, located on the 1st floor of the Amex Experience.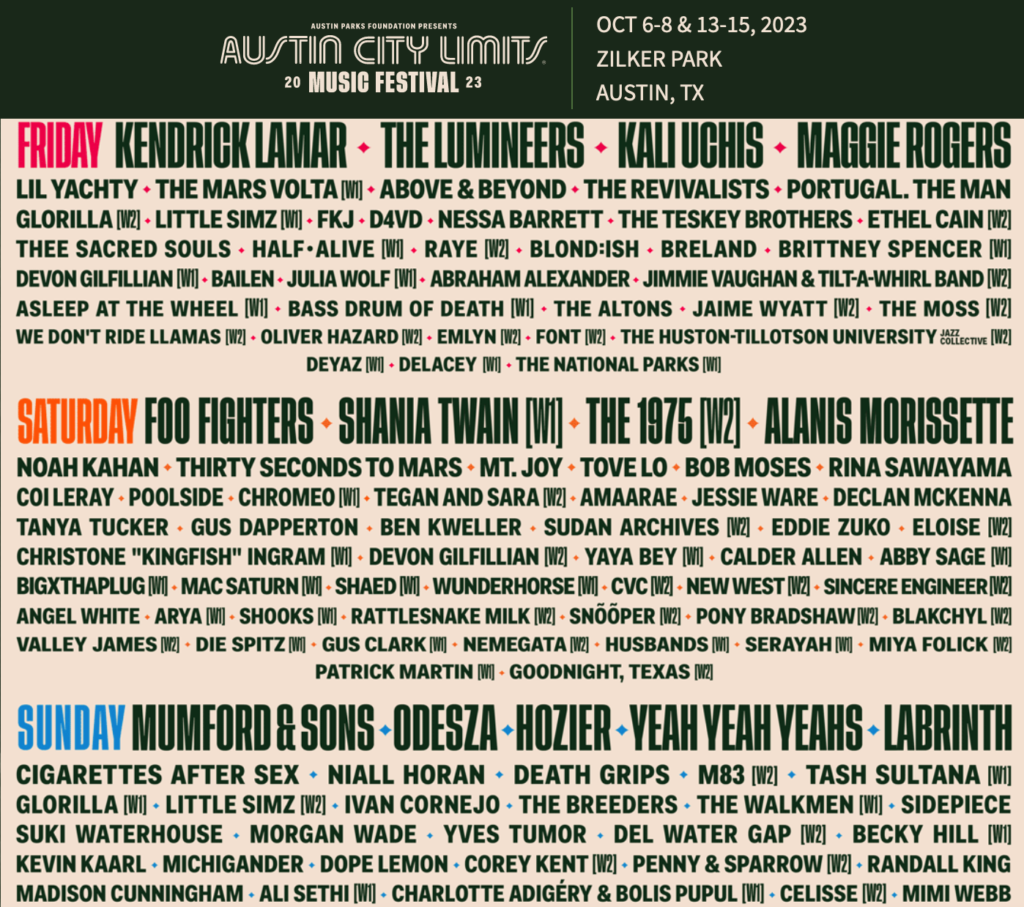 The POAP (Proof of Attendance Protocol) returns. All guests can commemorate their ACL Fest by claiming a free digital collectible at the Amex Experience and unlock an exclusive offer.
On the second floor Card Members can take a break, enjoy elevated Amex Stage views and purchase a drink at the bar. Each Card Member (just show your Card or tap your Amex-linked wristband for entry) can bring up to two friends.
As always, there are plenty of benefits and perks for Amex Card Members at ACL that include: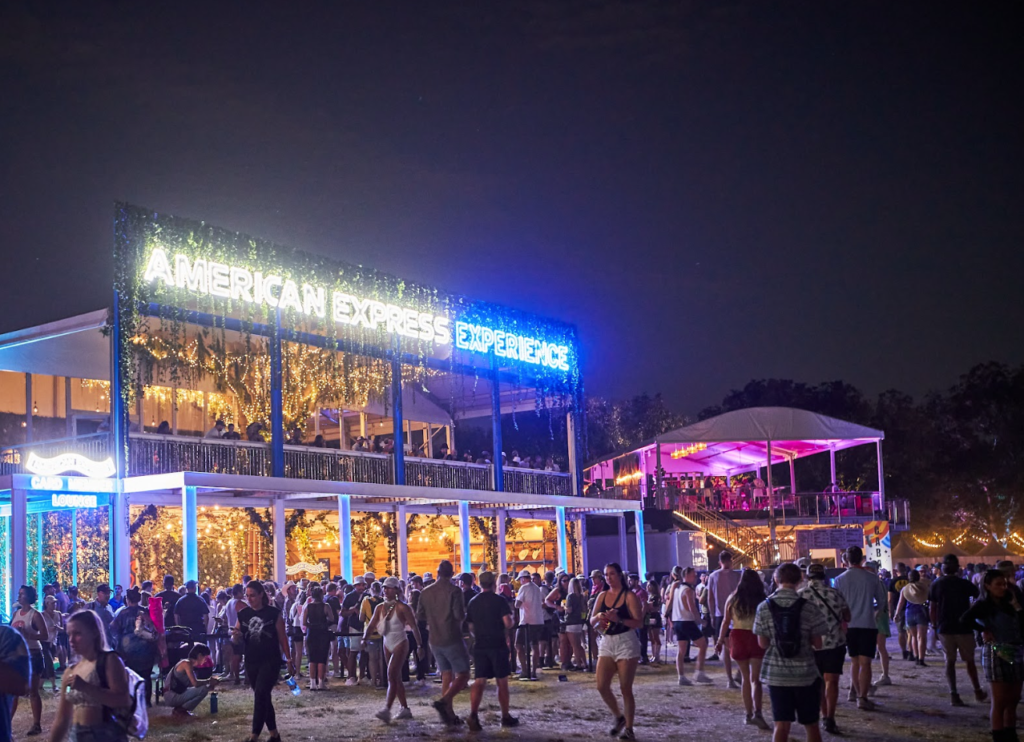 Cashless Entrance: The Amex Cashless Entrances are located at the Barton Springs Road (Barton Springs West) entrance & the Lady Bird Lake entrance. All Card Members and their guests can enter.
Card Member Fast Lane at Merch Palace: Card Members can enjoy a dedicated fast lane at the merch palace – just tap your Amex-linked wristband to enter the fast lane.
Cashless Spend Credit- Link your ACL wristband to your Amex Card and receive a one-time $5 Spend Credit toward purchases made at the Festival. So, what are you waiting for? See you at the ACL Amex Experience