In the world of refined living, we often seek perfection in every aspect of our lives. Today, we invite you to explore the world of luxurious automotive elegance with the 2023 Honda Pilot comes in a trim level that fits the style, needs, and functionality of any family.
1. Interior Harmony: As we open the door to the Honda Pilot Elite, we are welcomed by a symphony of interior harmony. This spacious cabin seamlessly blends comfort and practicality. With a touch of a button, the second-row seats gracefully tilt forward, providing easy access to the third-row bench. It's a symphony of convenience and comfort for families who appreciate the finer things in life.
2. Serenity on the Road: Buckle up and experience serenity on the road. The Honda Pilot Elite delivers an unruffled ride, transforming even the roughest terrain into a tranquil journey. As you glide down the highway, the suspension works its magic, ensuring a serene and comfortable ride. The Pilot Elite is your luxurious haven on wheels.
3. Fuel Efficiency in Style: In today's eco-conscious world, efficiency is paramount. The Honda Pilot Elite effortlessly combines power and elegance, delivering an impressive 27 mpg on the highway. It's an elegant solution for those who appreciate efficiency without compromising on style.
4. Cargo Versatility: Preparing for your next adventure has never been more graceful. The Honda Pilot Elite offers a spacious cargo area that effortlessly adapts to your needs. Six carry-on-sized boxes nestle behind the third row, while a generous underfloor storage bay adds to the versatility. It's a symphony of space, making packing a breeze.
5. Technological Opulence: Step inside the Honda Pilot Elite, and you'll discover a world of technological opulence. The 9.0-inch touchscreen infotainment system, complete with wireless phone mirroring, elevates your in-car experience. Exclusive features like the head-up display and a screen-based instrument cluster redefine your driving experience. The Pilot Elite is the epitome of modern luxury.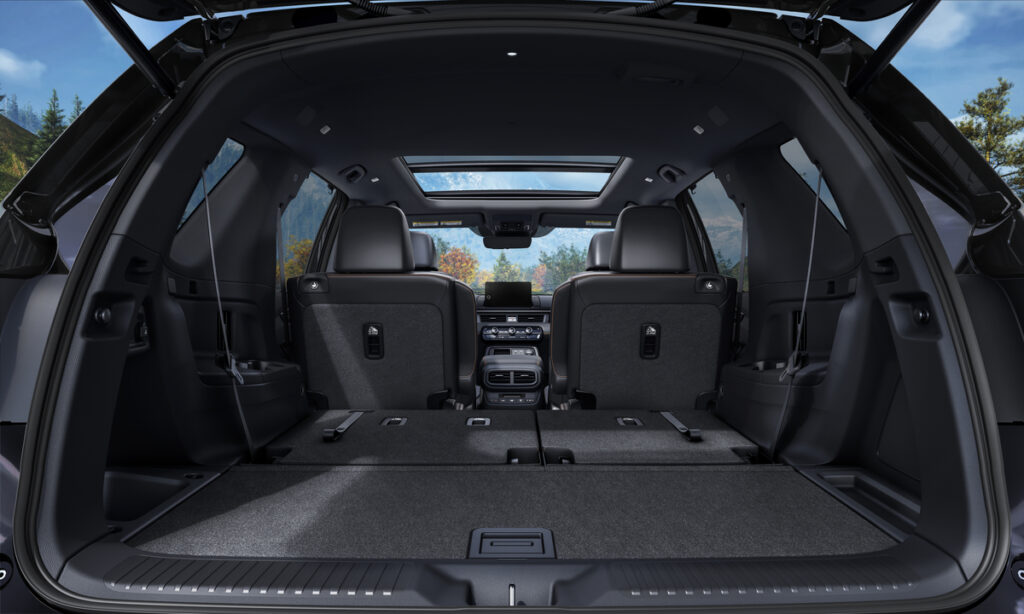 In conclusion, dear readers, the 2023 Honda Pilot Elite is not just a vehicle; it's a statement of sophistication and practicality. Let it be your trusted companion as you navigate life's journeys, ensuring that every drive is a symphony of comfort, style, and elegance. Elevate your drive with the Honda Pilot Elite and embrace the luxurious side of family travel. Until next time, may your journeys be as elegant as your destination.