Everywhere you look, there's something stylish to behold as fall progresses, don't you think? Our resident bibliophile, Lance Avery Morgan, is here to share his favorite new reads from some of the best publishers in the world to inspire your own glamorous life.
1. DESIGNING HOLLYWOOD
By Christian Esquevin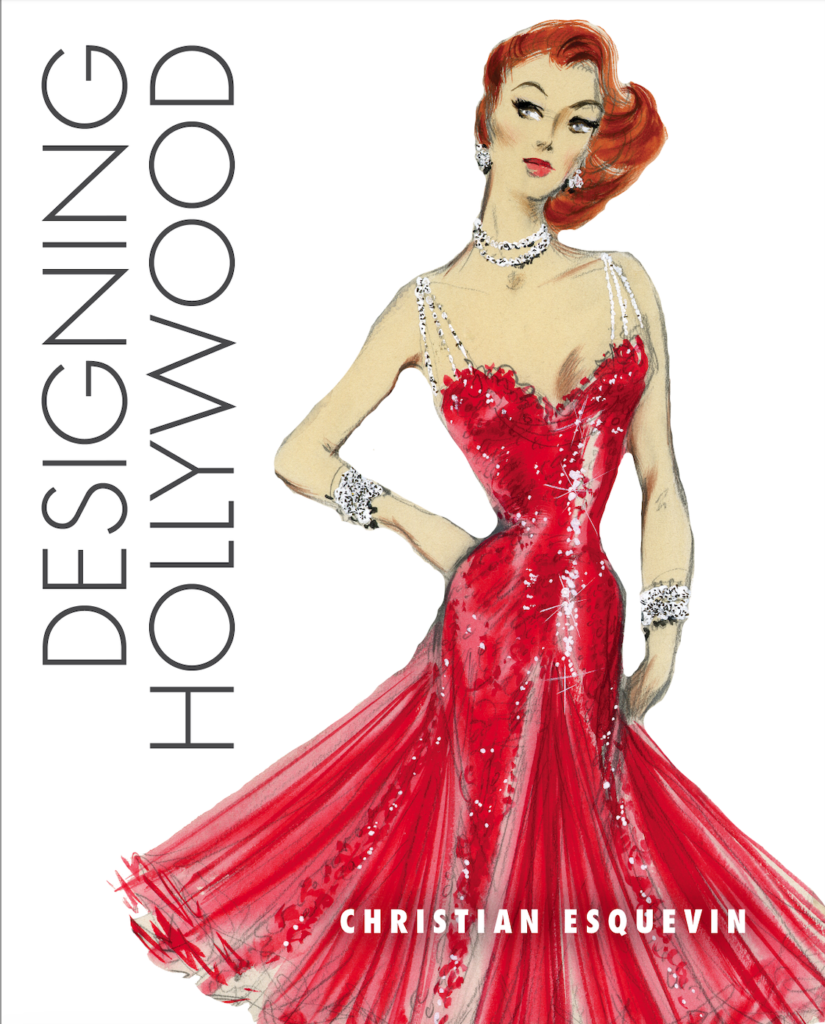 This highly informative book reflects that since the 1920s fashion has played a central role in Hollywood. As the movie-going population consisted largely of women, studios made a concerted effort to attract a female audience by foregrounding fashion. Designers from a variety of backgrounds, including haute couture and art design, were offered long-term contracts to work on multiple movies. Though their work typically went uncredited, they were charged with creating an image for each star that would help define an actor both on- and off-screen. The practice of working long-term with a single studio disappeared when the studio system began unravelling in the 1950s. This is a must-have for any fashionista. $49.95. At KentuckyPress.com.
3. EDITH HEAD
By Jay Jorgensen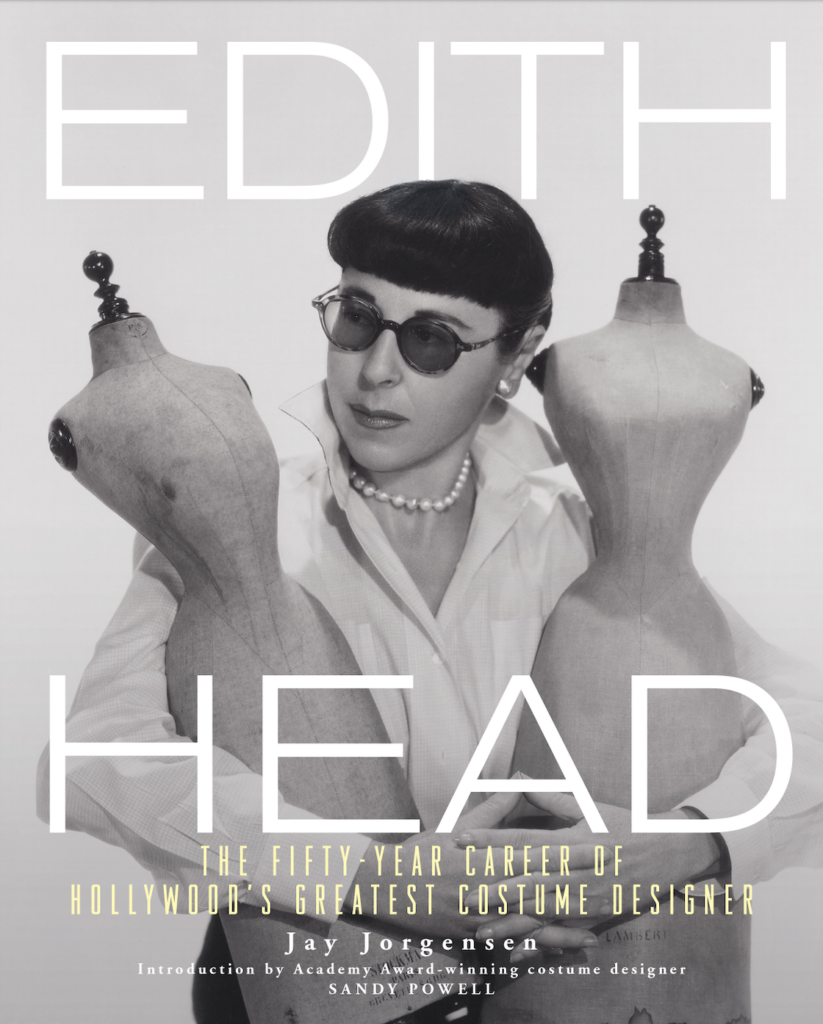 This book is the definitive portrait of the most influential costume designer of the twentieth century. Within these pages, historian, photographer, and collector Jay Jorgensen brings together rare, never-before-seen sketches, fabric samples, costume tests, and behind-the-scenes photos from the Edith Head Archives. Thoroughly researched and masterfully produced, the book features quotes and anecdotes from some of the silver screen's biggest stars, among them Elizabeth Taylor, Joan Fontaine, Audrey Hepburn, and Bette Davis. It documents Head's career stitch-by-stitch, from the 1930s and beyond. It also chronicles the star designer's personal life, from her mysterious childhood to the controversial portfolio that landed her first job in a movie costume department and on to legendary status. $34.99. At RunningPress.com.
3. GEORGE HURRELL'S HOLLYWOOD
By Mark A. Viera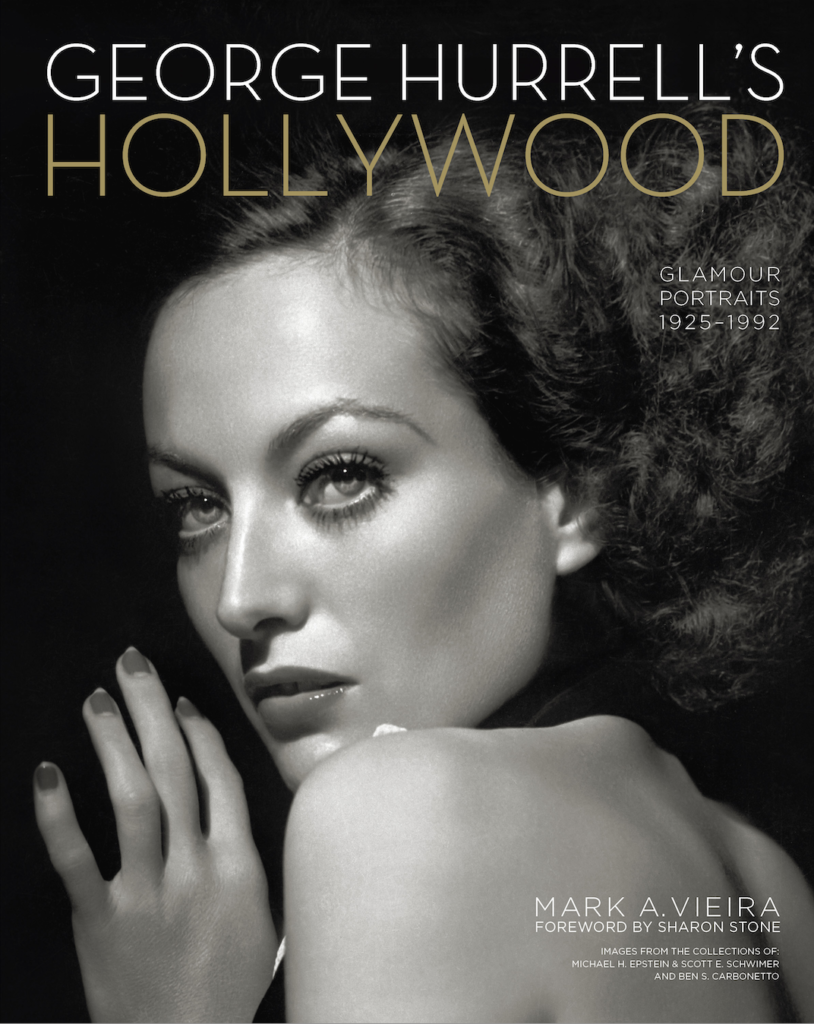 Through newly acquired photos and in-depth research, photographer and historian Mark A. Vieira offers not only a wealth of new images but a compelling sequel to the story presented in his earlier book on Hurrell. The photographer was himself a star — rich, famous, successful. Then, at the height of his career, he suffered a vertiginous fall from grace. George Hurrell's Hollywood recounts, for the first time anywhere, Hurrell's rise from the ashes — how movie-still collectors and art dealers pulled the elderly artist into a nefarious world of theft and fraud; how his undiminished powers gave him a second career; and how his mercurial nature nearly destroyed it. This lavishly illustrated book spans Hurrell's entire career, from his beginnings as a society photographer to his finale as the celebrity photographer who was himself a celebrity, and a living legend. $65. At RunningPress.com.
4. 555: REVISITING THE FASHION ARCHIVE OF FRANCISCO COSTA
By Francisco Costa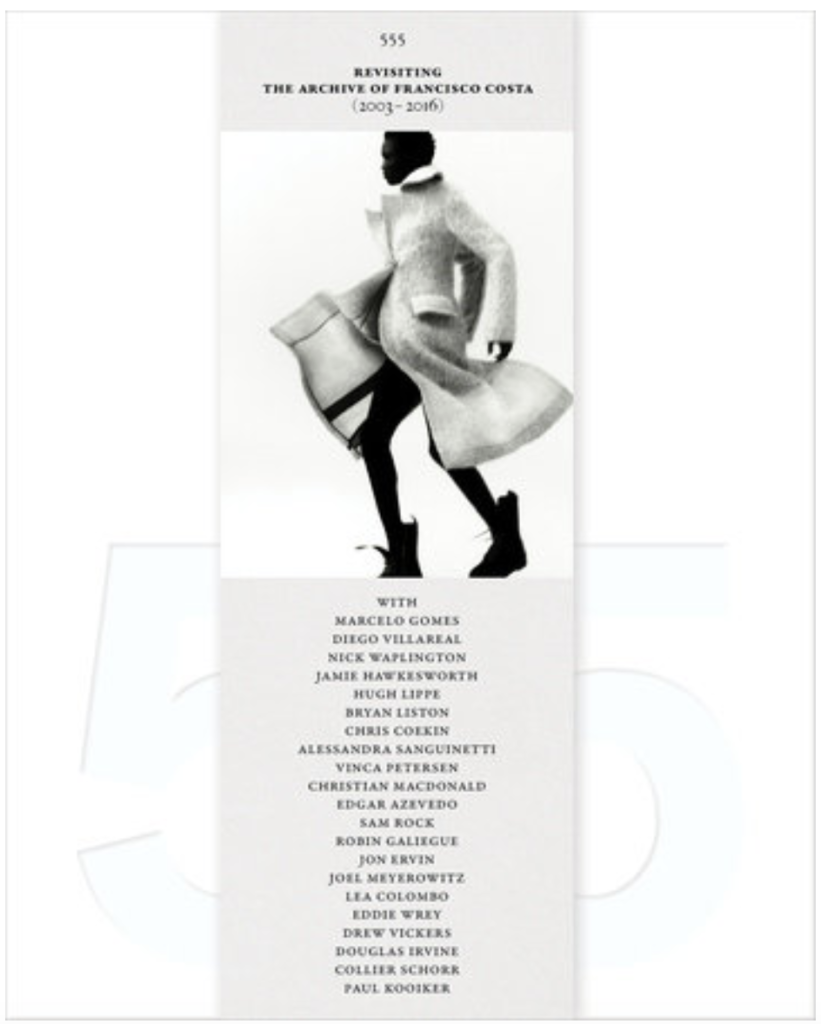 555 is a collaborative project celebrating pieces from Francisco Costa's as creative director and women's collections designer for Calvin Klein. The beautifully crafted, limited edition clamshell box with twenty-one unbound booklets, this truly original book offers a reanimation and visual transformation by an extraordinary group of participating artists and image-makers such as Diego Villarreal, Marcelo Gomes, Nick Waplington, Jamie Hawkesworth, Hugh Lippe, Alessandra Sanguinetti, Joel Meyerowitz, Lea Colombo, and Collier Schorr, to name a few. $295. At RizzoliUSA.com.
5. JORGE LOYZAGA: CLASSICAL AND HARMONIC PROPORTIONS
By Philip Alvaré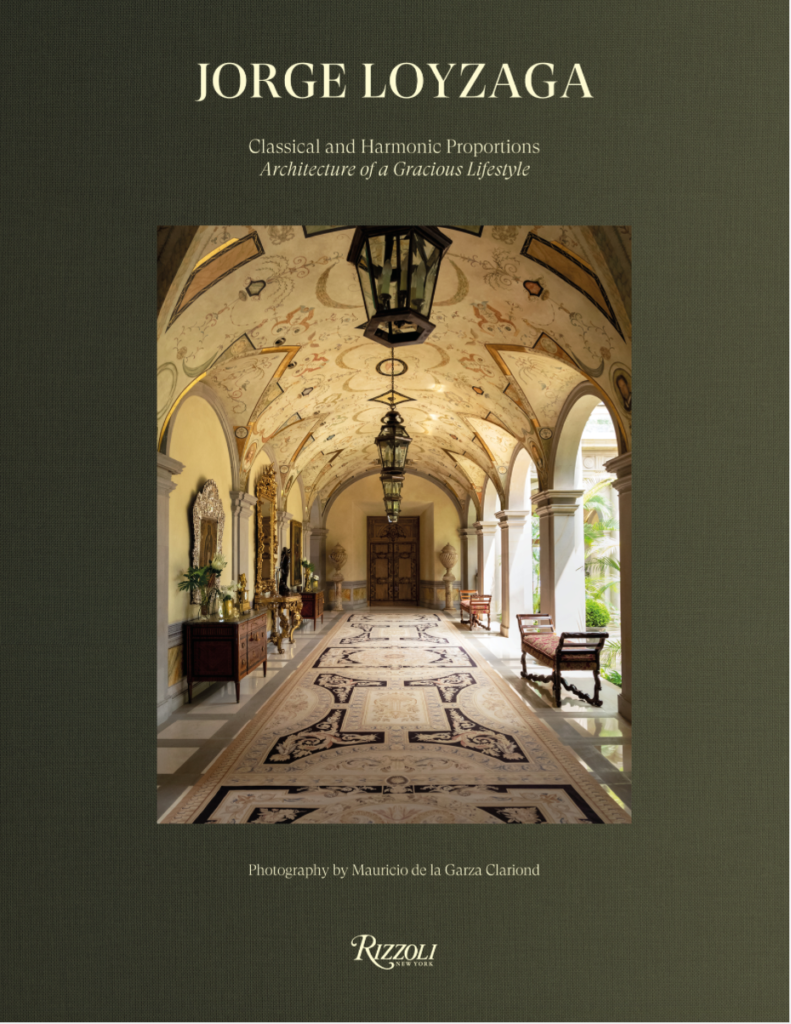 This ultra-luxe book presents over 20 houses and estates among Loyzaga's finest projects. With classical models serving as inspiration—ranging from Spanish Baroque cathedrals to Beaux-Arts boulevards and 18th-century French châteaux—the featured buildings and interiors display Loyzaga's one-of-a-kind mix of pre-Hispanic, Spanish, and other European elements. Unpublished photographs showcase striking designs of both interiors and exteriors enlivened by Loyzaga's signature style, defined by vibrant, luxurious touches and a detailed approach to historic influences. $80. At RizzoliUSA.com.
6. HEIDI CAILLIER: MEMORIES OF HOME
By Heidi Cailler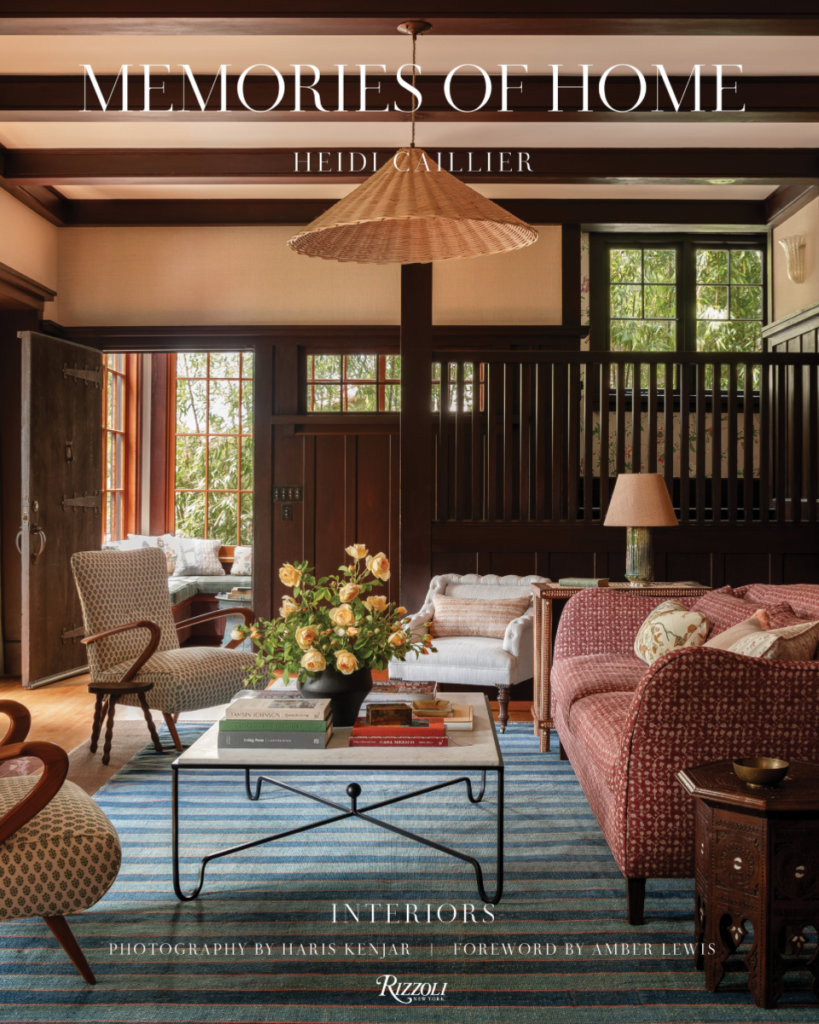 This designer demonstrates how to mix moody color with layers of pattern, natural materials, and textures to create spaces that are both beautifully curated and comfortably livable.She believes that our homes should create a sense of place and serve as the setting for lifelong memories. In her debut book, she shares twelve houses from across the country, from the islands of Puget Sound to the Berkshires. The rooms of these houses are simultaneously nostalgic and of the moment. Caillier is an expert in mixing patterns, combining florals with graphic lines and shapes, as well as using deeper, muddy colors to create coziness and warmth. $60. At RizzoliUSA.com.
7. THE MEANINGFUL MODERN HOME
By Celesta Robbins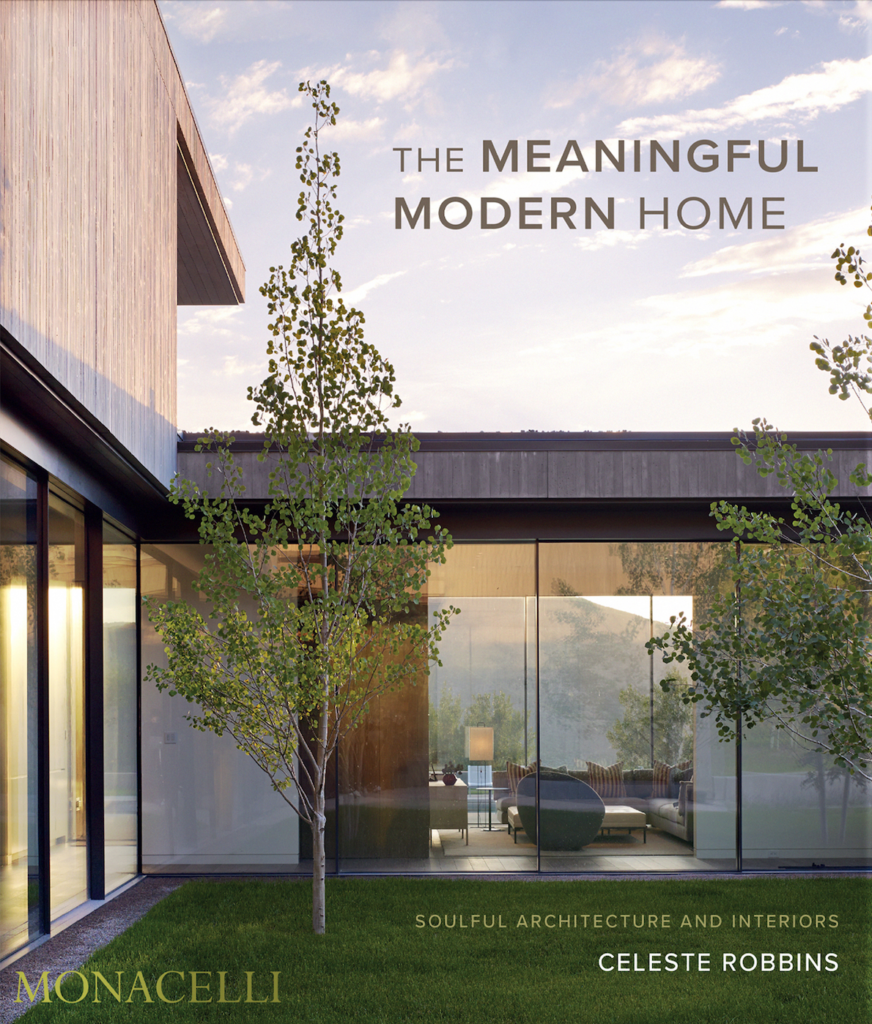 Here's an inspiring collection of contemporary homes by architect Celeste Robbins, principal of Robbins Architecture, whose modern designs are imbued with warmth, comfort, and a deep sense of place. Illustrating Robbins's holistic vision, which integrates architecture, interior design, and landscape, The Meaningful Modern Home features nine significant projects realized in different styles and natural materials. Set amid spectacular landscapes across the United States—in Michigan, Colorado, Wyoming, Illinois, Idaho, and New York—the residences all offer living proof of how modernism can be warm and rooted in a vivid sense of place. $60. At Phaidon.com.
8. LINDA EVANGELISTA PHOTOGRAPHED BY STEVEN MEISEL
By Stephen Meisel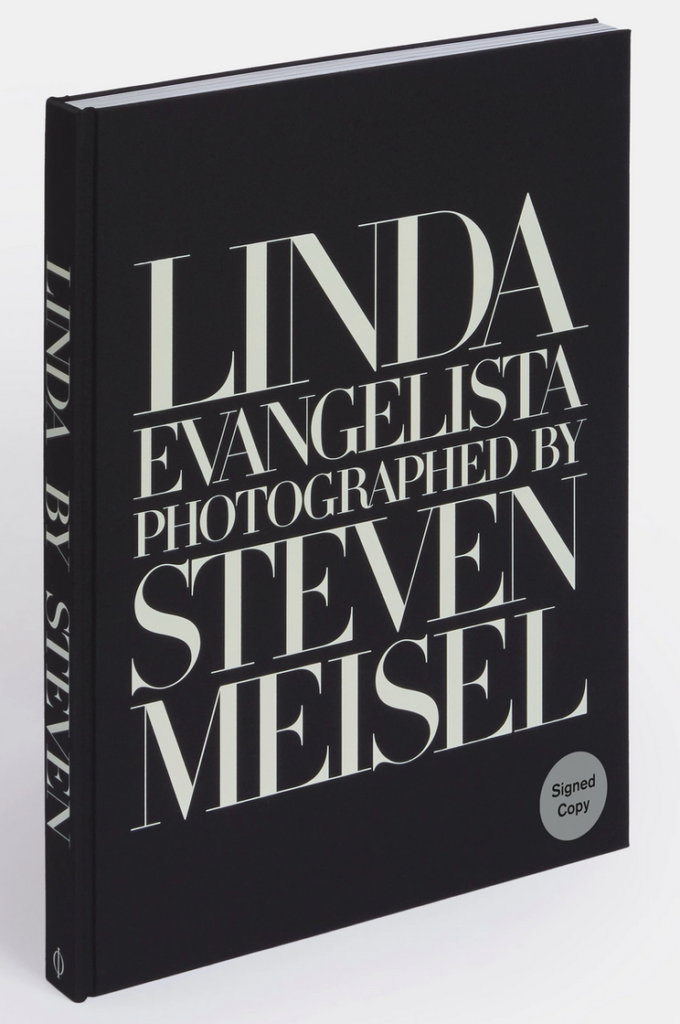 This is the photographer's first retrospective monograph, and the model's first book ever. This much-anticipated collection celebrates the creative symbiosis between the legendary Meisel and the iconic supermodel Linda Evangelista. With over 190 images spanning a quarter of a century, the book offers a rare glimpse into the evolution of their visionary work together, featuring many images seen for the first time in decades. With gorgeous reproductions and packaged in a luxurious cloth case, this extraordinary title is Meisel's first retrospective monograph. It celebrates a collaboration that has produced some of fashion history's most memorable images $150. At Phaidon.com.
9. MAXIMALISM: BOLD, BEDAZZLED, GOLD, AND TASSELED INTERIORS
By Phaidon Editors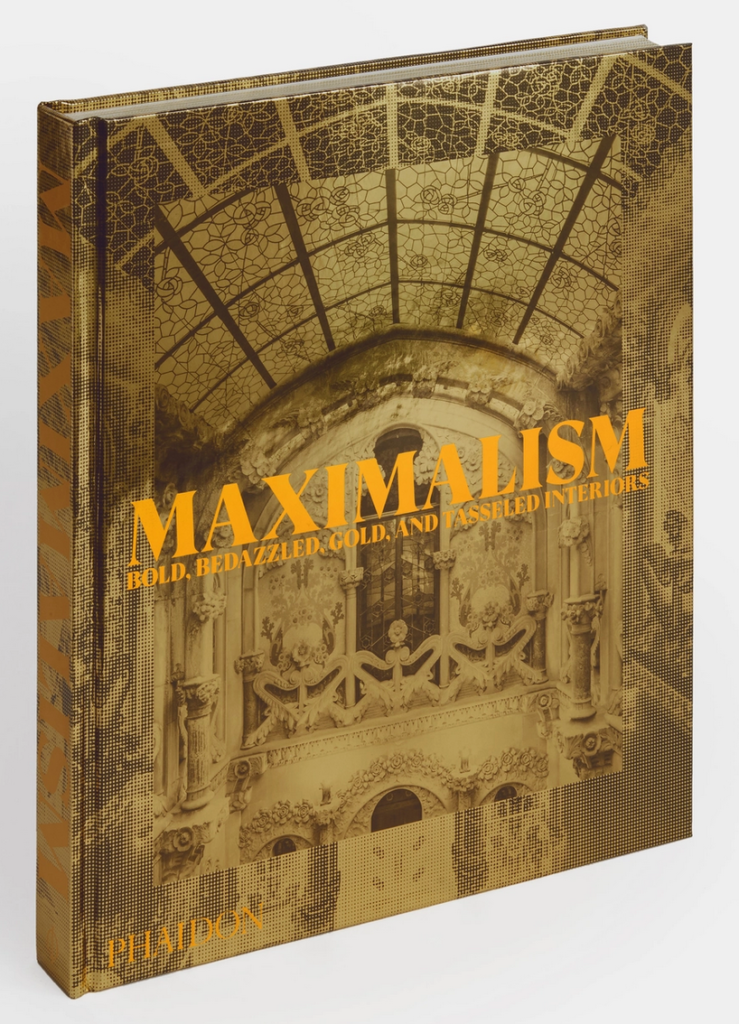 Here's a decadent and extravagant celebration of interior style, featuring more than 220 maximalist residential interiors, from the 1600s to the present day. This richly illustrated volume, with metallic gold ink used throughout, features the most extraordinary Maximalist interiors from all over the globe, from centuries past and present, transcending both time and geography. An intense and thrilling journey through the magic and mayhem that is Maximalism – a book that is as much an experience as it is a book – its luxurious pages are layered, loud, and louche, chaotic, colorful, and controversial, but also romantic, joyous, and imbued with personality, history, and story telling. $89.95. At Phaidon.com.
10. EVOKE: NINA MAGON
By Nina Magon with Jill Sieracki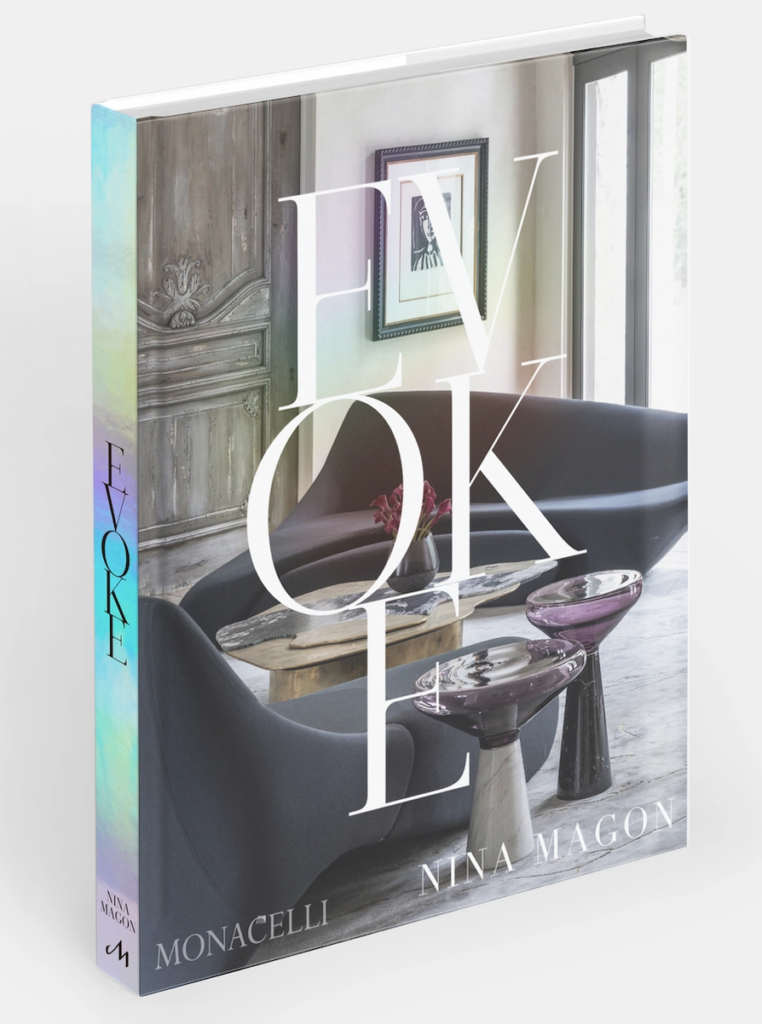 We love it when a Texan does well. Growing up in Houston, yet born in Canada, interior designer Nina Magon would frequently return to India with her family, and with every passage take a different course, visiting the world's cultural capitals. These dramatic detours profoundly impacted her global approach and shaped her award-winning practice. In Evoke, her first book, Magon shares with readers the cosmopolitan glamour that has become her signature, a sophisticated style carefully balancing high-gloss modernism and old-world grandeur that has been embodied in designs she has created for many prominent families, prestigious hotel brands, and star athletes. Each unique space she creates is evocative of a well-traveled lifestyle, synthesizing art, architecture, and fashion. $60. At Phaidon.com.
And, because hey, we can't just stop at 10 favorites…
11. INTERIORS: THE GREATEST ROOMS OF THE CENTURY (PINK EDITION)
By Phaidon Editors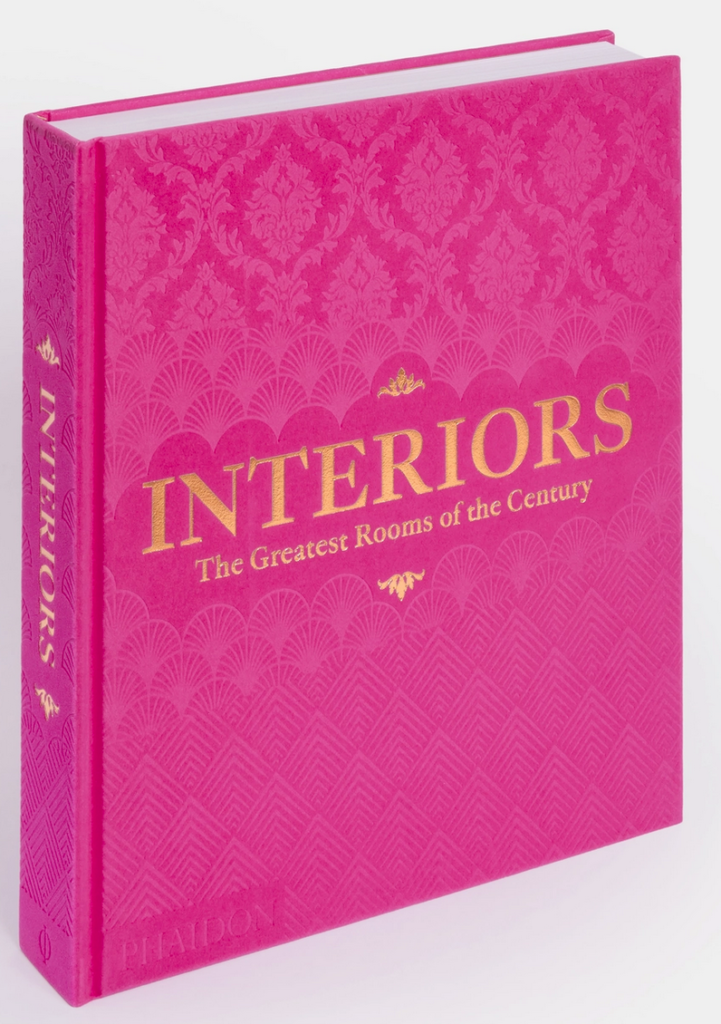 Now here's an authoritative design guidebook. With 400 rooms organized by designer from A-Z, this much-lauded book goes beyond decorators, designers, and architects to highlight exquisite interiors designed by fashion designers, artists, style icons, and film stars, each of whom has made a unique contribution to the world of interior design. Ranging from the beginning of the twentieth century to the present day, the book features everything from chateaux, town houses, and penthouses to desert ranches, beach houses, and tiny apartments in more than 25 countries. $79.95. At Phaidon.com.
12. OUR WAY HOME: REIMAGINING THE AMERICAN FARMHOUSE
By Heide Hendricks and Rafe Churchill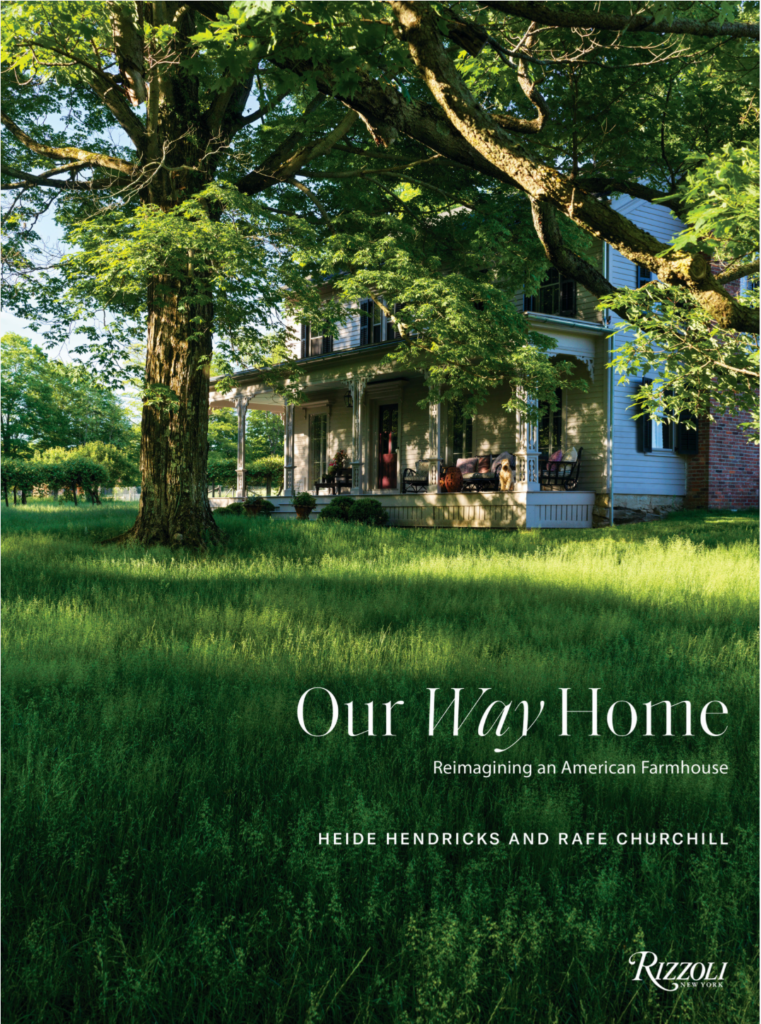 These two designers are the forces behind the acclaimed architecture and interior design firm Hendricks-Churchill, discovered their true home in a late 1800s New England farmhouse after a decade of living in Brooklyn, New York. The historic property, Ellsworth, is a showplace for their shared aesthetic and sensibility of designing for real life, and not for formality. At the core is a house of pared-down traditionalism with references to Shaker tranquility, Arts & Crafts practicality, and bohemian chic. Whimsical wallcoverings, striking colors, a mix of contemporary furniture and antiques, exciting works of art, and comfort abound—turning a workaday house from the nineteenth century into a creative laboratory of the twenty-first. $65. At RizzoliUSA.com.
13. THE INTERIORS OF LAURA GONZALEZ: A CERTAIN ATMOSPHERE
By Laura Gonzalez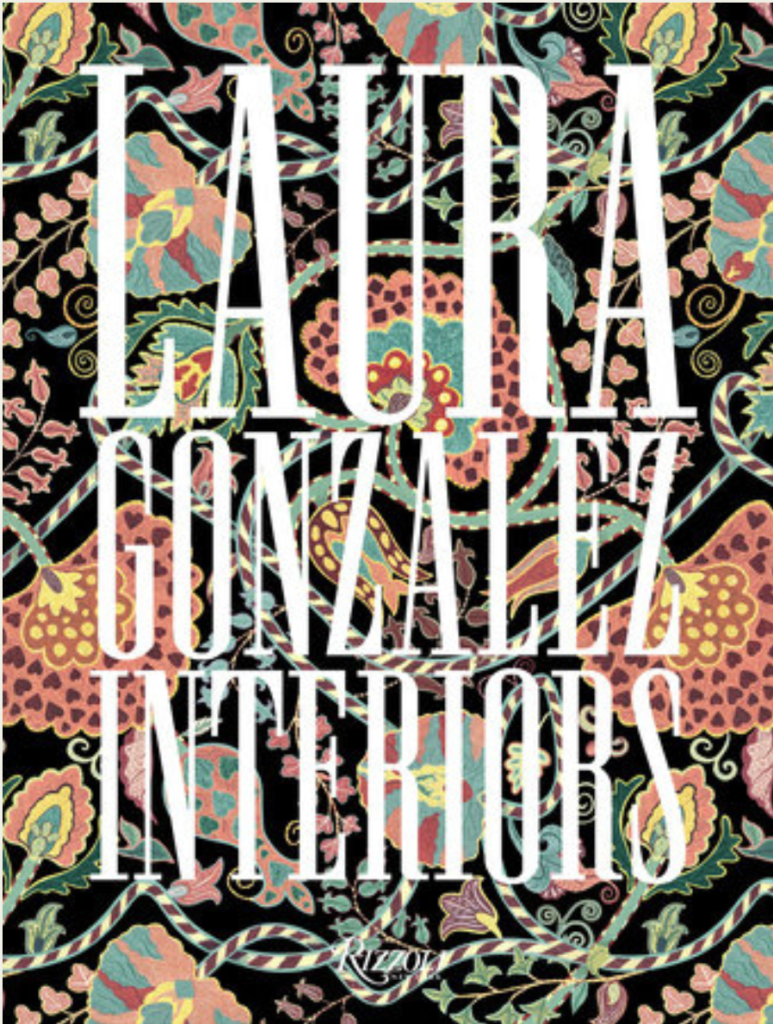 Known for her chic mix-and-match style, we love that Laura Gonzalez, one of Paris's most in-demand interior designers, presents her most standout projects—including private residences and boutiques, such as the sumptuous Cartier mansion in New York, restaurants, and hotels such as the Saint James in Paris's posh 16th arrondissement, and the designer's pastoral private country house in Mainneville, France—in a highly anticipated debut book. The designer and architect renowned for her inventive use of rich patterns, textures, and joyful details, her interiors exude a vibrant boldness tempered by elegant romanticism. She draws inspiration from a classical world imbued with contemporary sophistication, as well as diverse cultural influences from Chinese and Indian to French and Spanish. Gonzalez's eye for pairing palettes and her hallmark whimsical touches have transformed her into one of the French capital's most popular designers, with luxury brands and the trendiest hotels calling upon her knowledge. Now she will inspire everyone with her creative genius. $75. RizzoliUSA.com.
14. JOHN STEFANIDIS: A DESIGNER'S EYE
By John Stefandis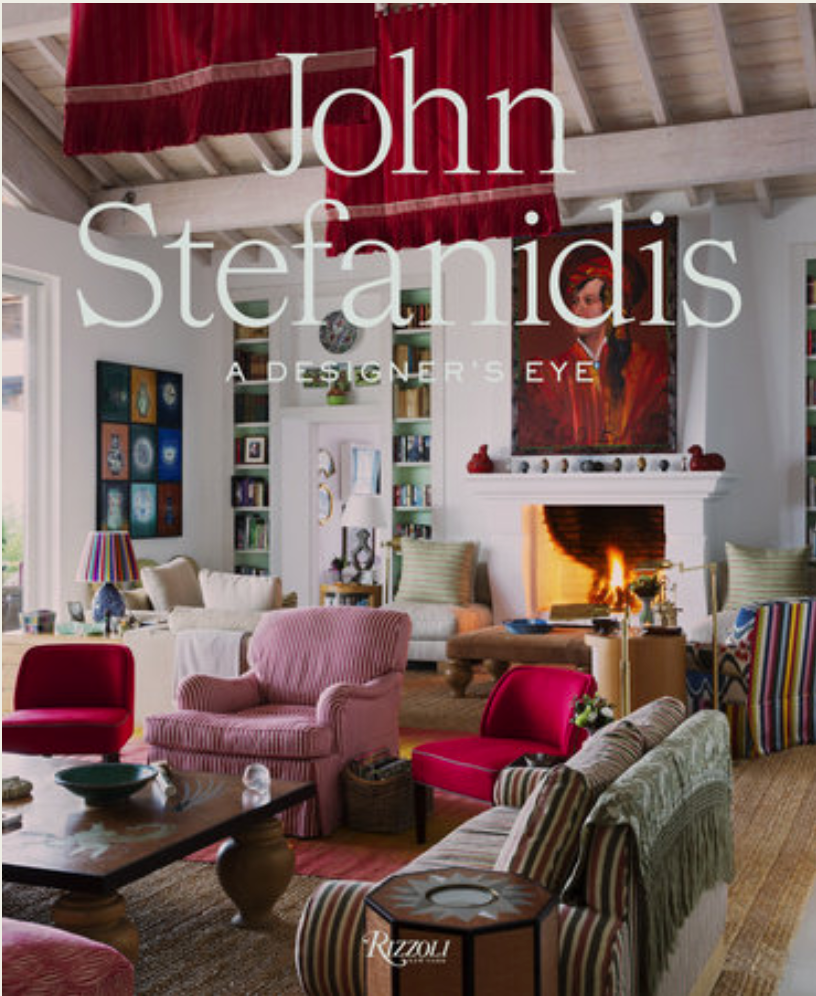 If there is such a thing as a Stefanidis "look," it combines an original use of vibrant color, an eclectic aesthetic, great sensitivity to proportions, and comfort matched with international flair. Now here is a lavishly illustrated survey—with images taken for the foremost shelter magazines and unpublished photographs from the designer's archive—that closely follows Stefanidis's trajectory from his professional start in the late 1960s to his most recent, celebrated projects. Sifting through a vast personal archive, Stefanidis shares exclusive insights into his process, his own rules for decorating, and personal stories of his adventures and friendships with many of the leading lights of the day. $75.00. RizzoliUSA.com.