Now that the long, hot summer is ending, we vote it's time to focus completely on fall style. Rizzoli USA, who makes such glamorous books, has a bevy in store for us. Join our resident bibliophile, Lance Avery Morgan, who recommends the best of the best to refresh your coffee table and bookshelves.
1. JAMES BOYD NIVEN: INTERIOR DESIGN
By James Boyd Nevin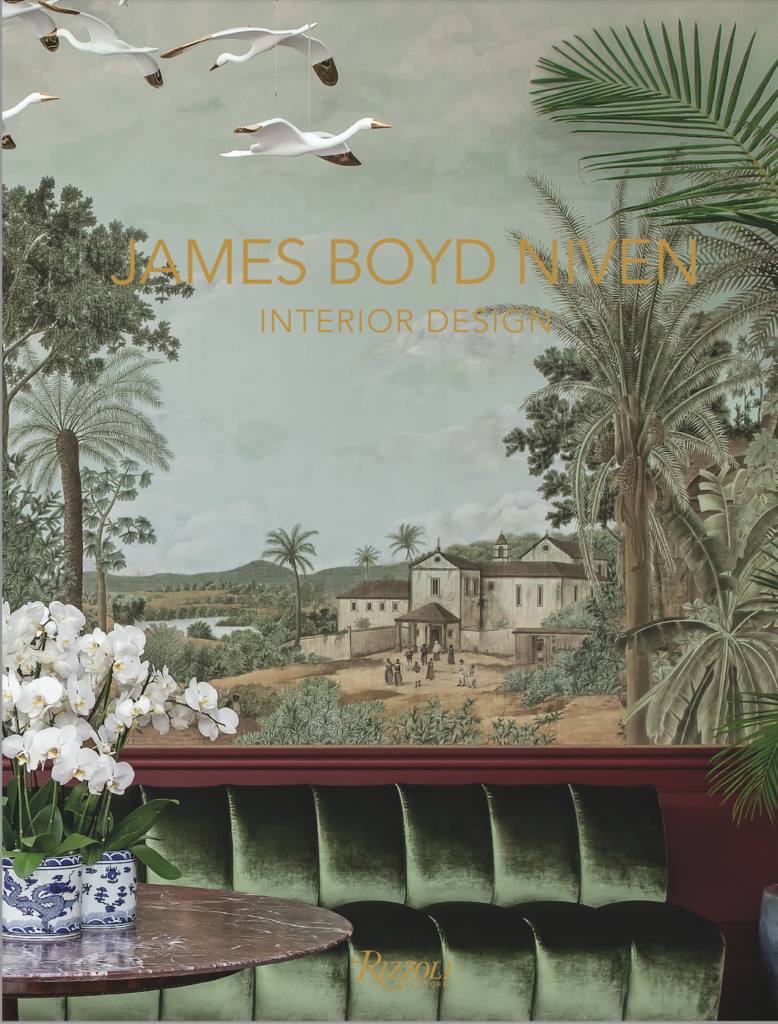 Here's the first book from the British-Argentinian interior designer and creative director best known for merging South American cultural and historical references to produce youthful, vibrant design. With five chapters divided by theme and geographical locations. The book features multiple homes illustrating each style through a coherent and amicable aesthetic. The aromas and flavors of these regions are compounded in this book to illustrate the varied South American lifestyles and cultures. Classic and timeless photographs showcase standout properties, including Boyd Niven's own 12-room house in the Palermo Hollywood area of Buenos Aires, the farmhouses he has completed in Argentina and Uruguay, and the 100-room luxury hotel he recently designed in Montevideo. $65. At RizzoliUSA.com.
3. FRANCESCA AMFITHEATROF: FANTASTICAL JEWELS
By Stefania Amfitheatrof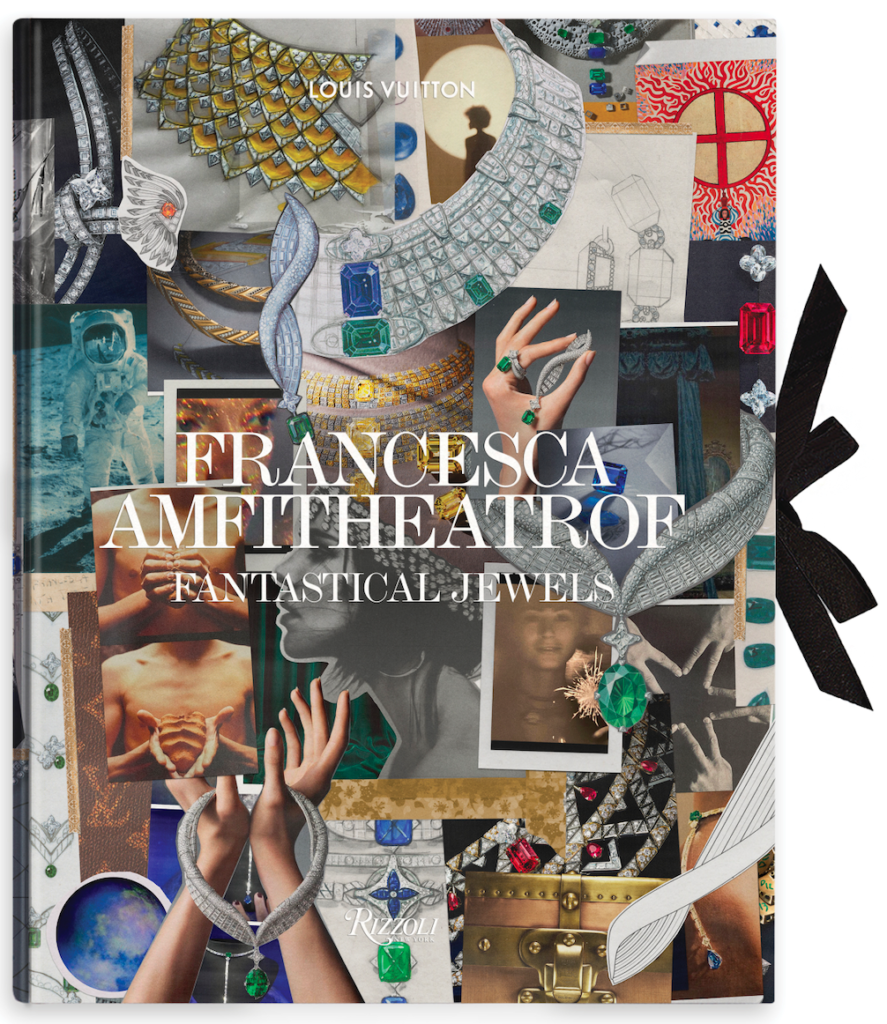 Working in the heart of Paris, the author brings a new perspective to the ancient art of jewelry design, translating her love of fashion into the jewelry collections she creates for Louis Vuitton. Journal-like in style, featuring unique sketches, gouaches, collages, and personal photographs, the book highlights how Amfitheatrof and Louis Vuitton have given the ancient craft of jewelry-making a modern approach. Working together with renowned art director Fabien Baron, this elegant book is a deeply personal volume that beautifully reflects her singular artistry, offered in a unique and luxurious package that features a ribbon tie closure and vellum inserts. $115. At RizzoliUSA.com.
1. PAMELLA ROLAND:  DRESSING FOR THE SPOTLIGHT
By Pamella Roland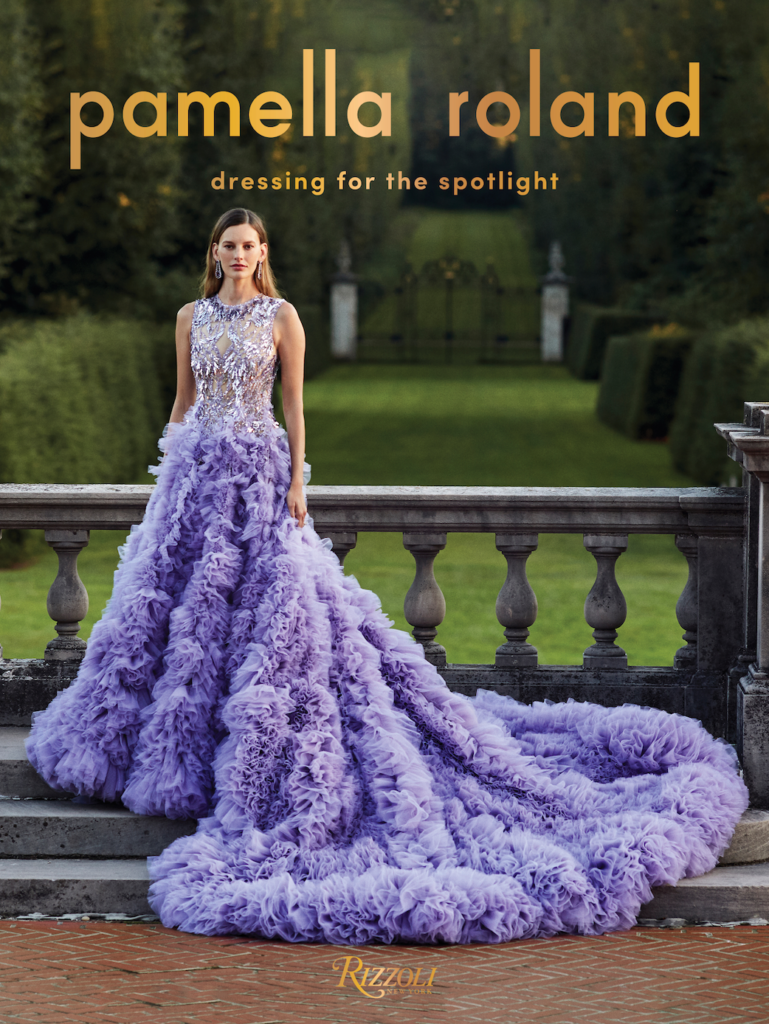 Celebrating twenty years of her eponymous brand, each page of this dazzling debut book on Roland features the opulent, sophisticated, and undeniably feminine cocktail dresses, evening gowns, and luxurious women's resort wear that have made her a mainstay in the closets of just about every chic celebrity. Colorful, eye-catching photographs reveal Roland's design process and creation of her gowns, including sketches, inspirational reference material, snapshots of memorable runway and red-carpet moments, and the debut of her new fragrance. $85. At RizzoliUSA.com.
4. PRINCE MICHAEL OF GREECE: CROWN, ART, AND FANTASY: A LIFE IN PICTURES
By HRH Prince Michael of Greece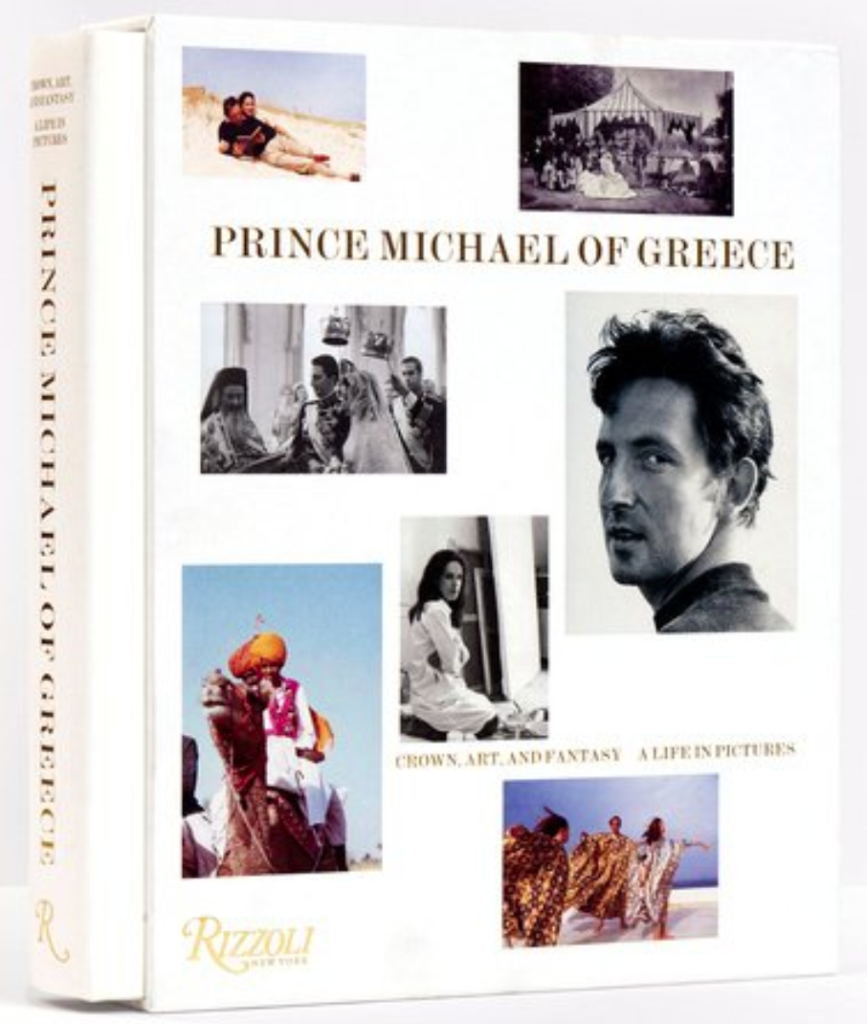 This is an extraordinary, illustrated memoir–a visual record of a life lived in some of the most beautiful places in the world, moving seductively between old-world dynasty and twentieth-century glamour. Drawn from the Prince's extensive library of photograph albums, the images are a mixture of private and public, intimacy and fame. In more than 500 photographs readers move cinematically from royal palaces to Mediterranean villas, and from formal engagements with Queen Elizabeth II and the Princesses of Orléans to an intellectual life in Paris and parties with Jagger and Warhol in New York. Luxuriously produced with a slipcase, gatefold pages, and marbled—this captivating book offers a glimpse into a remarkable life in which royalty has mixed with art, style, and beauty. $200. At RizzoliUSA.com.
5. ALTA GIOIELLERIA: MASTERPIECES OF HIGH JEWELLRY
By Carol Woolton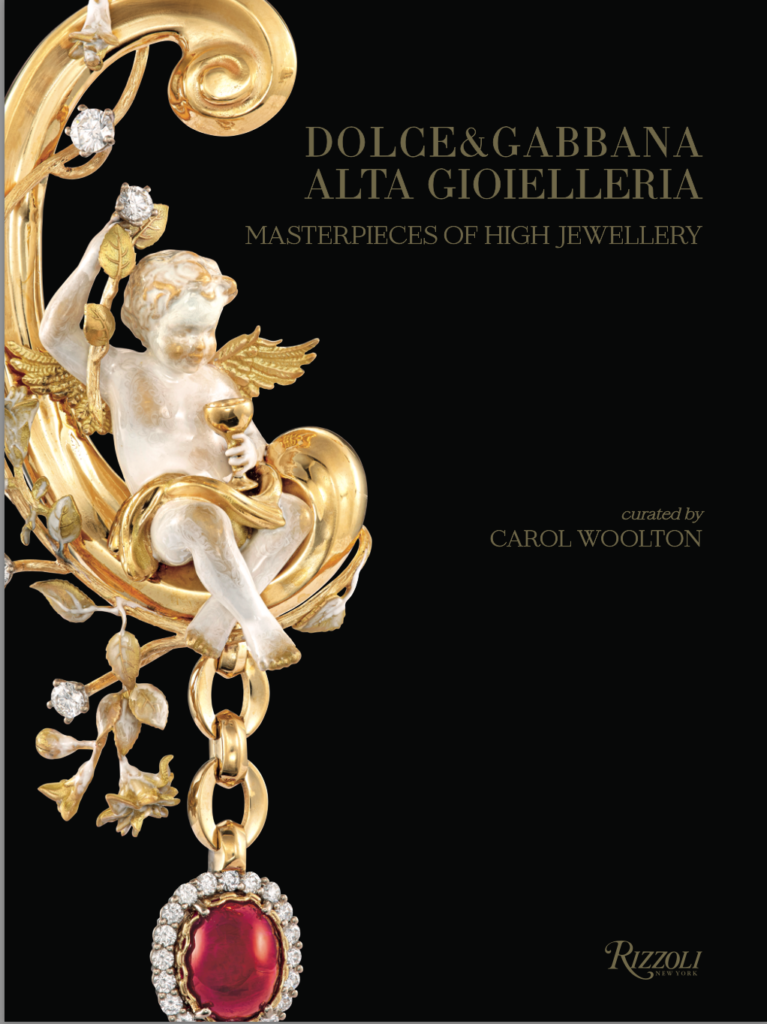 Dolce & Gabbana launched its first collection of Alta Gioielleria (High Jewelry) and it reveals for the first time the creations of Dolce & Gabbana Alta Gioielleria, which have always been unique pieces. While the exceptional quality of gems and diamonds is certified by the most renowned international gemological institutes, the goldsmithery–which is carried out entirely by hand in the brand's workshops by skilled goldsmiths–reinterprets highly refined processes, such as milgrain, filigree, and twisted wire. Miniatures, enamels, corals, marvelous gems from the most important deposits in the world, and magnificent diamonds, some of which are characterized by the unprecedented Dolce & Gabbana cut, are the absolute stars of this volume. This embodies an extraordinary heritage of tradition and know-how, forging material to transform it into a work of art. $125. At RizzoliUSA.com.
6. CAROLINA HERRERA: COLORMANIA-COLOR AND FASHION
By Carolina Herrera and Wes Gordon. Photography by Elizaveta Porodina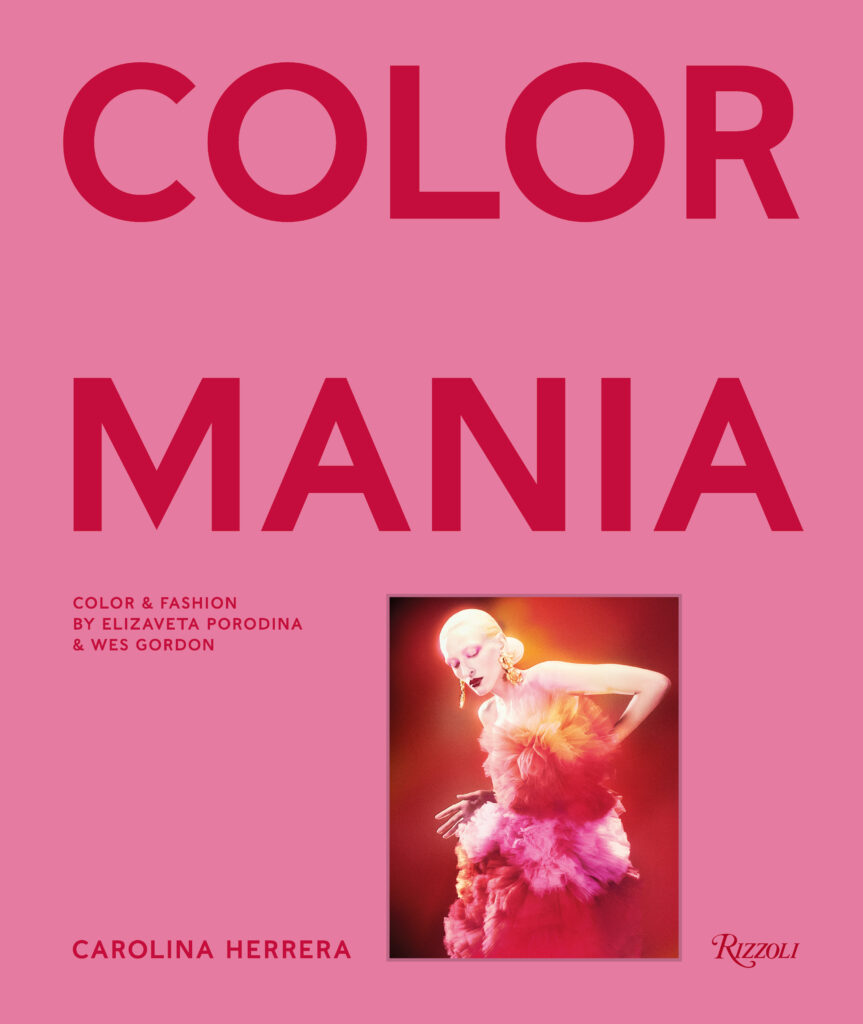 A collaborative series of images, first created in 2020 and all taken over Zoom, this book features photographer Elizaveta Porodina's signature blurred, painterly style to capture the brand's Resort and Spring 2022 collections in a dreamy, otherworldly light, COLORMANIA reflects the vibrant energy and optimism of the Carolina Herrera brand and client. Inspired by dance and the work of fashion illustrator Antonio Lopez, this mesmerizing tome is flooded with photography of models and dancers in motion to reflect the vibrant energy and optimism of the clothing. Ethereal beauties wear ball gown skirts in graphic rose prints from Resort, a striped black and white strapless dress from Spring, and bold, jewel-toned voluminous outfits in shades of pink and red, along with close-ups of jewelry, leather goods, and eyewear.
7. CARTIER DESIGN: A LIVING LEGACY
By Ana Elena Mallet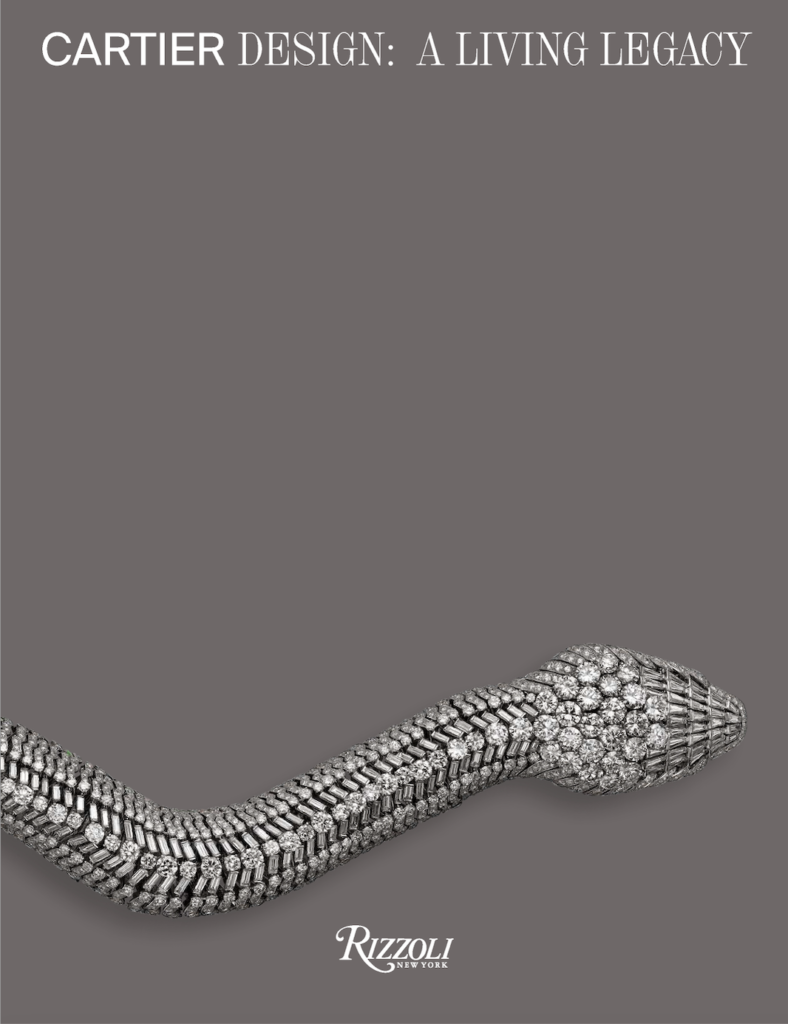 This book is not a nostalgic journey through the past; rather, it seeks to highlight the way in which Cartier's heritage serves as an inspiration to new generations of designers across the world, and how those repertoires take on a new spirit upon being reinvented by a new generation responsible for continuing, developing, renewing, and keeping alive the fashion house's great legacy. Five thematic units—The Early Days and the Birth of a Style, Universal Curiosity, Jeanne Toussaint's Taste, Wearing Beauty and Measuring Time, and María Félix and Icons of Elegance—present close to 180 pieces highlighted from the Cartier Collection as well as institutional and private collections. This allows us to understand the house's history, and the development of its unique language and style, its savoir-faire, and its evolution. $65. At RizzoliUSA.com.
8. DIANE VON FURSTENBERG: WOMAN BEFORE FASHION
By Nicolas Lor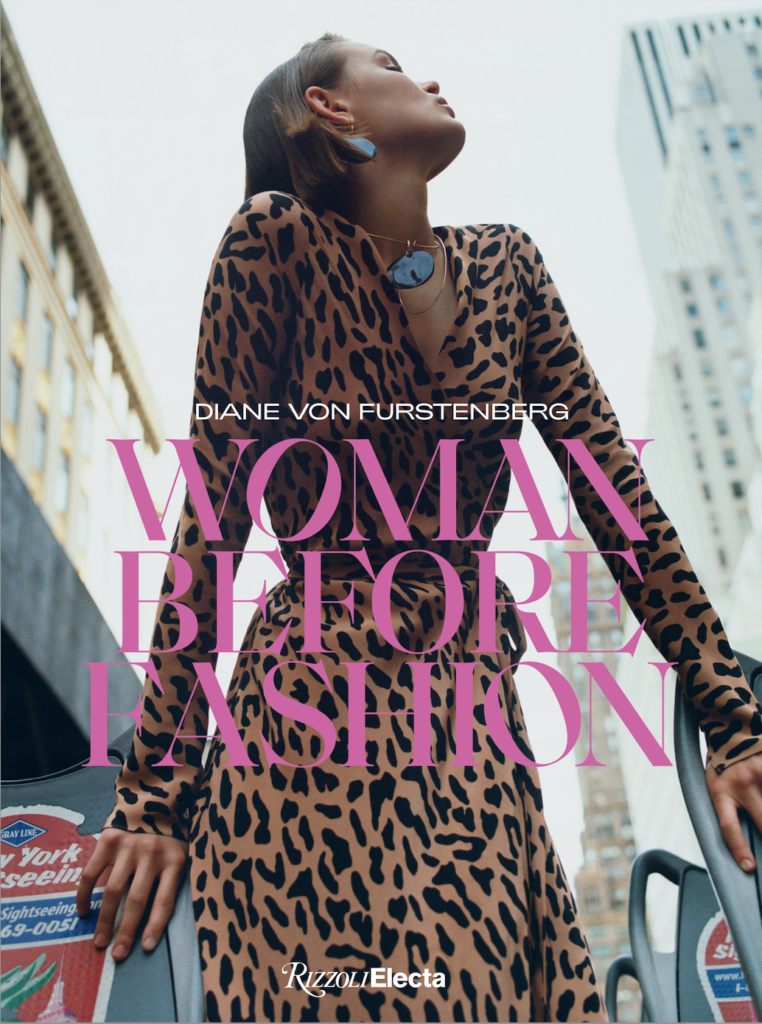 Accompanying an exhibition held in von Furstenberg's hometown of Brussels, this book offers a nostalgic and contemporary vibrant look at her journey as a designer. Printed with three different luxe paper stocks with varying inserts in each chapter, the treasure trove features a beautiful selection of images, alongside essays looking at the intersection of von Furstenberg and her designs with feminism, gender politics, and entrepreneurship (including personal anecdotes from collaborators like model Cindy Crawford and entrepreneur Stefani Greenfield). This book also features beautiful graphic fabrics that flood each page, alongside numerous images of the wrap dress worn by von Furstenberg and models Jerry Hall, Naomi Campbell, and Cindy Crawford. Its original essays discuss the intersection of Von Furstenberg and her designs with feminism, gender politics, and entrepreneurship. $65. At RizzoliUSA.com.
9. PALM BEACH STYLE: THE ARCHITECTURE AND ADVOCACY OF JOHN AND JANE VOLK
By Jane S. Day and the Preservation Foundation of Palm Beach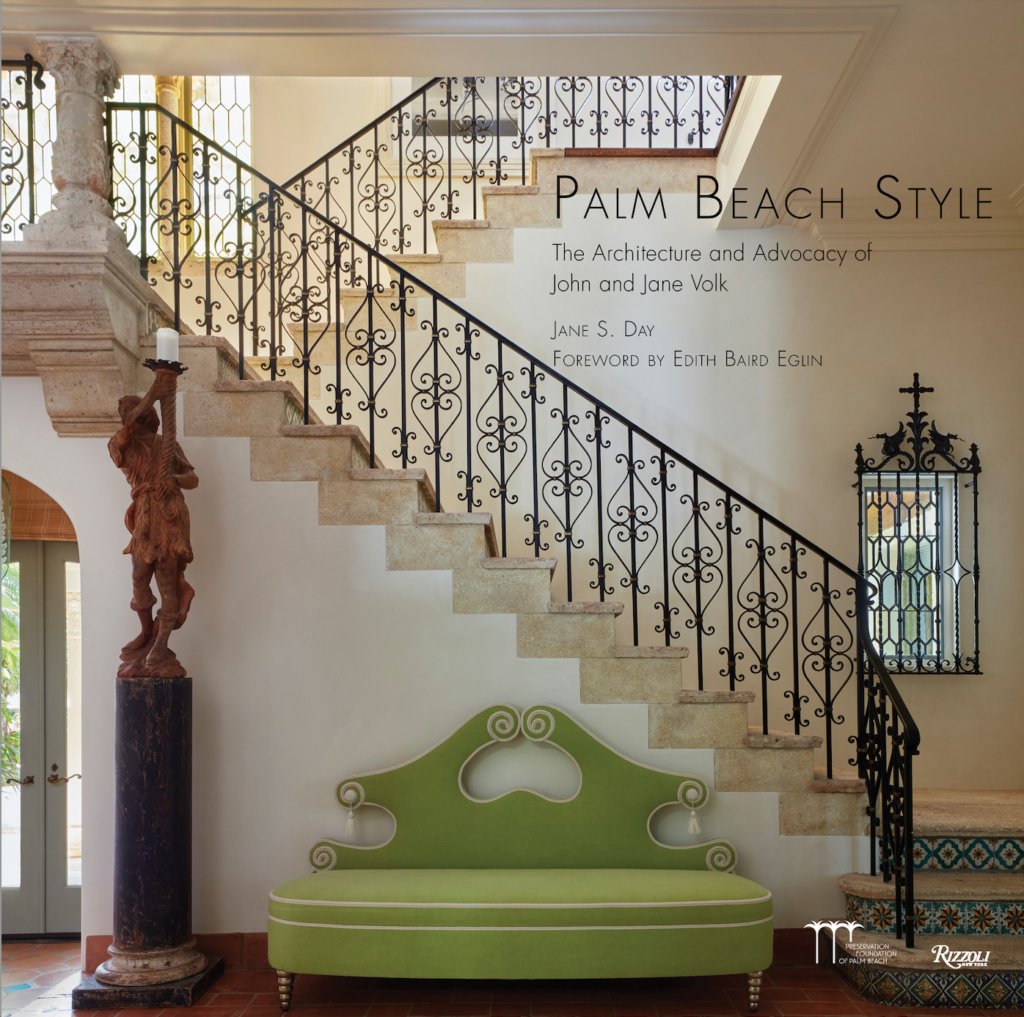 Palm Beach style is the expression of elegance and romance everywhere evident in this paradise and epitomized in the lives and work of architect John Volk and artist-preservationist Jane Volk. Together they conjured up much of the magic that now makes the place. The book explores this unique chemistry and the dazzling homes that are the result. John Volk was one of the "big five" architects of Palm Beach. It was here, during his sixty years of practice, that he was commissioned to design over 2,000 projects, among them the Royal Poinciana Plaza as well as additions and renovations to the Everglades Club. This interesting book is about the Volks, and the part they played in conjuring the spell with which Palm Beach continues to enchant. $65. At RizzoliUSA.com.
10. MORE RICK OWENS
By Rick Owens. Photography Danielle Levitt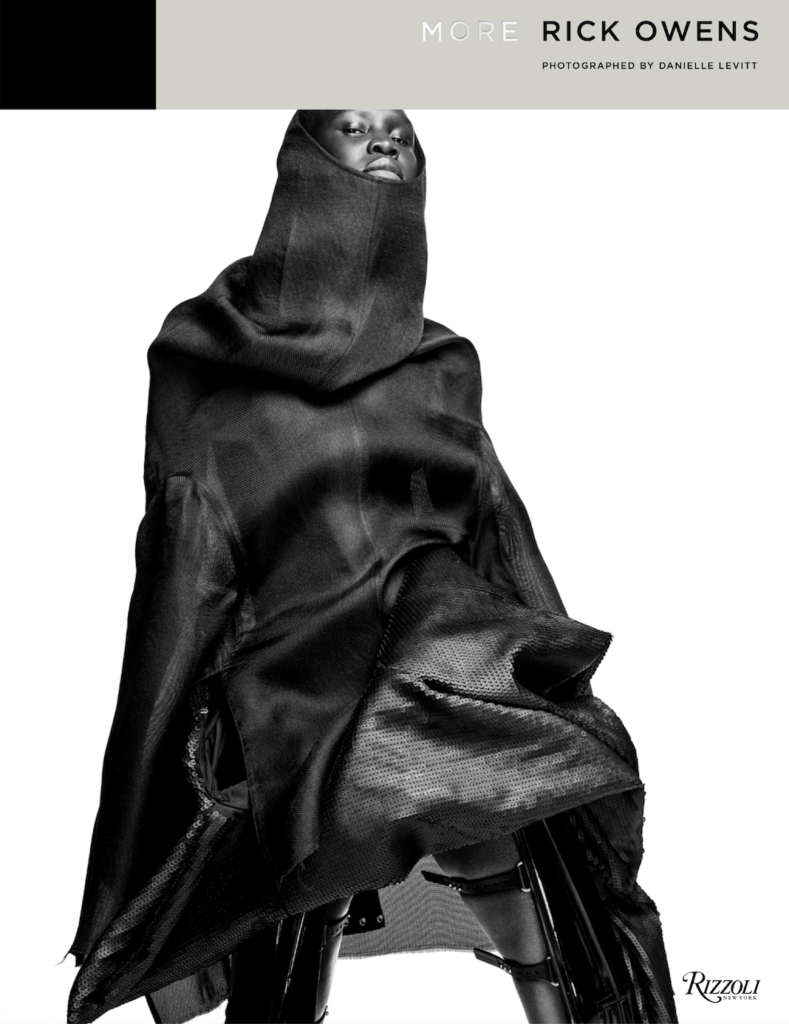 Richly documenting men's and women's collections this latest book is an unabashed love letter to a designer with one of the most devoted followings in contemporary fashion. Here, the continued evolution of nearly three decades of Owens's "grunge-meets-glamour" worldview is seen close up. Grace and grit are paired with an obsession with structural transformation and movement and color is now firmly part of the Owens legendarium, and a profligacy of pink, orange, blue, green, and iridescent hues now vie with trademark black, oxblood, and dust that have been part of the palette since the inception of the brand. $65. At RizzoliUSA.com.