Picture, if you will, the world-renowned elegance of Mercedes-Benz vehicles, now adorned with the captivating artwork of none other than the visionary Houston-Based artist, Jumper Maybach. In collaboration with SpeedPro Houston luxury cars become a canvas for Maybach's mesmerizing artwork, manifesting as bespoke vehicle wraps that transform an already stunning Mercedes-Benz into nothing short of rolling masterpieces.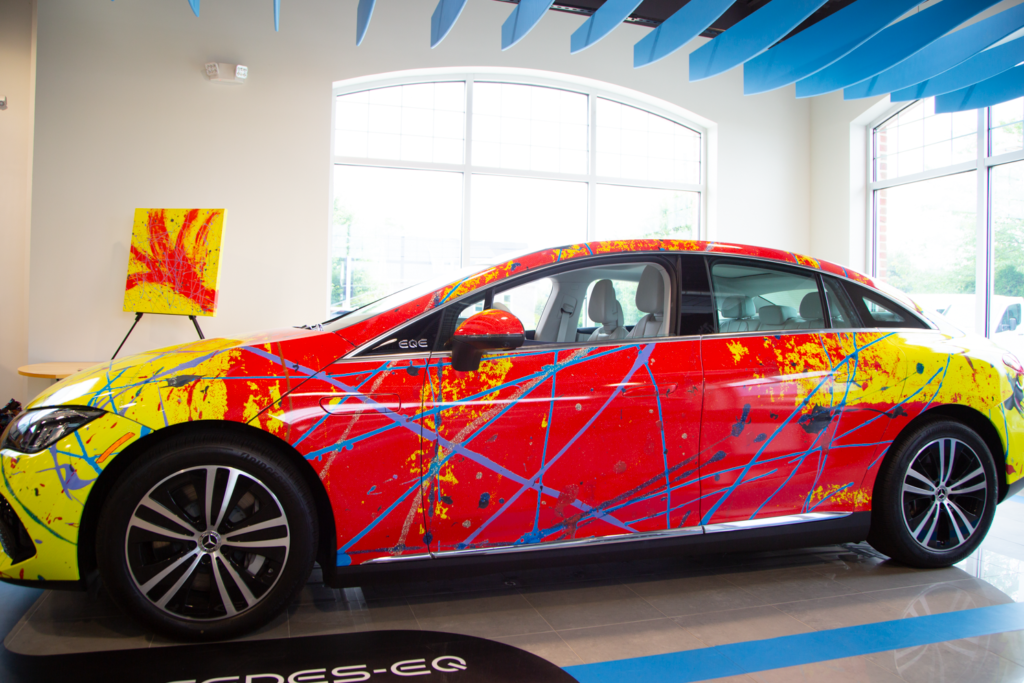 Channeling the spirit of the legendary Jackson Pollock, Jumper Maybach creates abstract expressions opening a portal into the psyche, embracing chaos and formlessness as a medium of catharsis and rebirth. Once installed on a vehicle, Maybach's art transforms roads into runways and streets into art galleries, commanding attention and sparking conversations in their wake, the way only art cars can.
"This collaboration with SpeedPro is an exciting opportunity for me to reach a new audience and share my creations in a unique, dynamic way," shared Jumper Maybach. "I have always been passionate about exploring new mediums to stand against hate, bullying, and intolerance in the world. With these vehicle wraps, my message will be shared on the roads wherever these cars go. That is incredibly meaningful for me."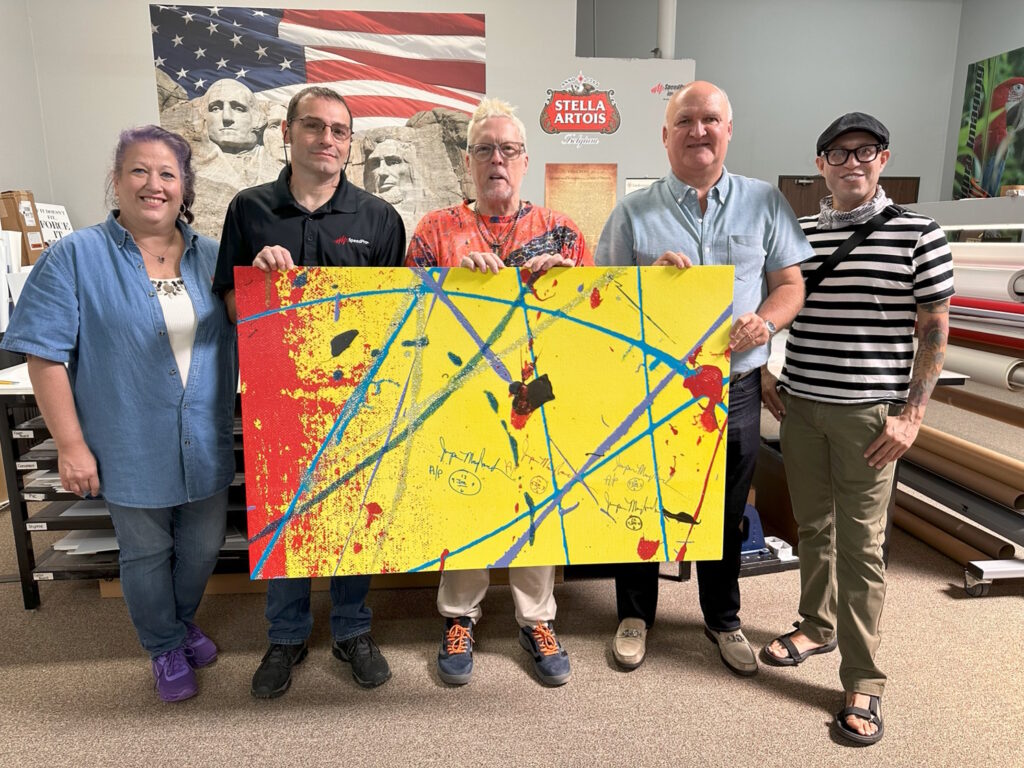 For connoisseurs of art and automotive aficionados seeking a taste of the extraordinary, this collaboration offers an unparalleled opportunity. Patrons will soon have the chance to order their own exclusive vehicle wraps showcasing Maybach's evocative works. The vehicles, meticulously curated by Jumper Maybach and Speedpro, promise to be a testament to uncompromising luxury and artistic vision.
"It is an honor to partner with Jumper Maybach to offer these one-of-a-kind vehicle wraps," said Mark Duncan, President of SpeedPro Houston. "This fusion of art and automotive design is a testament to the boundless possibilities of creativity and self-expression. We believe that these limited edition cars will not only elevate the aesthetic appeal of the vehicles but also ignite meaningful conversations about art and its impact on our lives."
Curious to learn more visit Jumper's website here.