In this installment of my Great Road Trips series, we conquer the legendary Twisted Sisters in the Texas Hill Country. For this trip I am driving the powerful McLaren720S Spider, sliding behind the wheel of the McLaren 720S Spider is an event. Its futuristic gauge cluster, electrochromic roof, panels of switches, and screens make it feel like you just climbed into something closer to a fighter jet than a car. A push of the start button brings the 710-horsepower twin-turbo 4.0-liter V8 screaming to life, as I lower the top, the sound gets even better. It isn't the loud burble you would expect from a V8 or the high pitch whine of some supercars, but more of a smooth rumble. We're embarking on a thrilling adventure through remote country roads that have drawn automotive and motorcycle enthusiasts from around the world for years.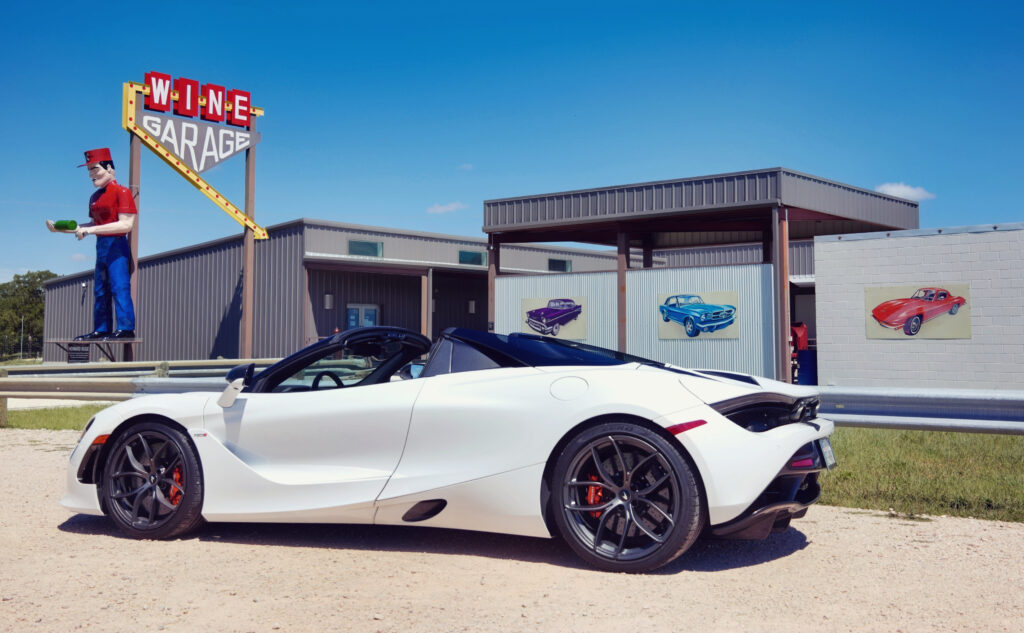 Our journey begins in Fredericksburg, the vibrant hub of Texas wine country. While there are countless wineries to explore, the Wine Garage is a must-visit for car enthusiasts like us. Founded by car collector Gail McCulloch, this unique establishment pays homage to American car culture while offering delightful Texas wines. From vintage cars like the 1969 Shelby GT500 to the iconic 1975 Cadillac Convertible adorned with long horns, the eclectic collection is a sight to behold. After savoring a curated collection of five Texas wines and immersing ourselves in the car enthusiast's haven, it's time to hit the road.
According to McLaren, the 720S will do 0-60 in 2.9, with a top speed of 212 mph, while those numbers sound brutal, the 720S Spider manages to feel relatively normal to drive, the power builds smoothly until you realize that you need to slow down and take it to the track. The momentum is reined in by a set of massive carbon ceramic brakes and sticky Pirelli P Zero tires.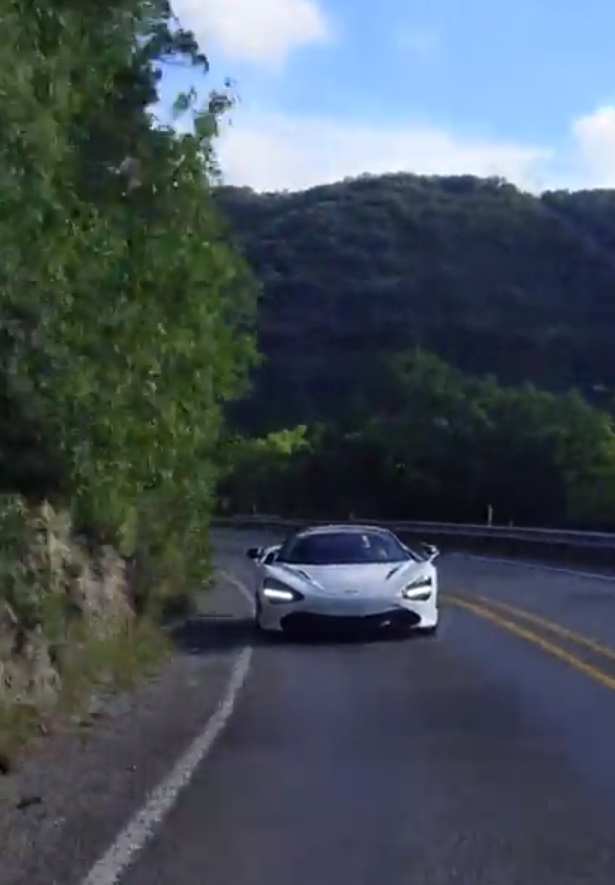 In today's world of 1,000+ horsepower muscle Dodges, McLaren has decided to focus more on weight and balance than just building more horsepower into their cars. Thanks to their carbon fiber chassis the 720S Spider comes in just 2,937 pounds dry, making it 83 pounds lighter than the 650S Spider and just 109 pounds heavier than 720S Coupe. Because of this focus on weight reduction, a fully equipped McLaren Spider is still lighter than the stripped-down versions of Italian supercars. Something tells me we won't be seeing any other supercars on a Wednesday morning on the way to Leakey.
It's the normalcy that makes the 720S Spider so good, it's easy to drive, the controls are intuitive, it is easy to get in and out of, the trunk space is surprisingly large, and the dihedral doors open in less space than most normal cars. But with a flick of the switch, the instrument cluster lowers, the car tightens, and over fifty years of racing heritage are unleashed, and just like that you are behind the wheel of a truly amazing supercar.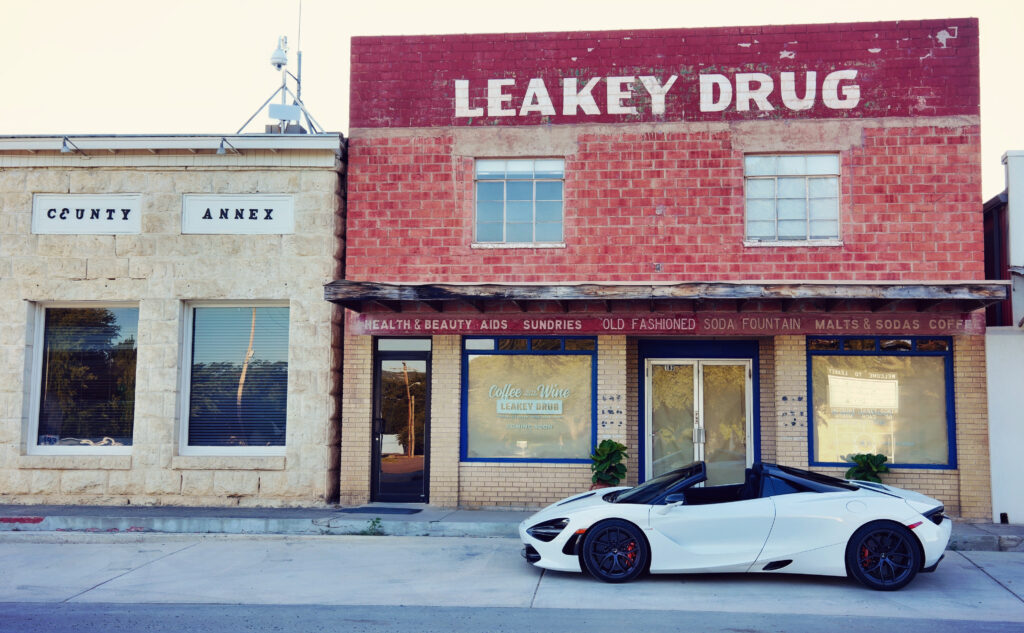 Leakey, a small town with a population of just over 400 people, is known for its breathtaking Frio River, this serene locale attracts both nature lovers and road trippers alike. To make the most of the drive, we opt for a midweek visit to avoid the crowds and take full advantage of the empty roads. While it presents some challenges with limited dining options on weekdays, the experience is well worth it. We find a room at the Historic Leakey Inn, a collection of rustic cabins with a storied history, for breakfast, be sure to stop by (now fully open) Leakey Drug, this classic café is a standout in the sleepy town.
Rising early the next day, we eagerly tackle the three roads that form the Twisted Sisters route: Ranch Road 337, 335, and 336. After topping up on gas, we embark on a thrilling 100-mile loop that weaves through canyons and hills, treating us to breathtaking vistas and exhilarating twists and turns. The drive demands my complete attention, but the reward is a true adrenaline rush not often found on the arrow-straight roads of Texas.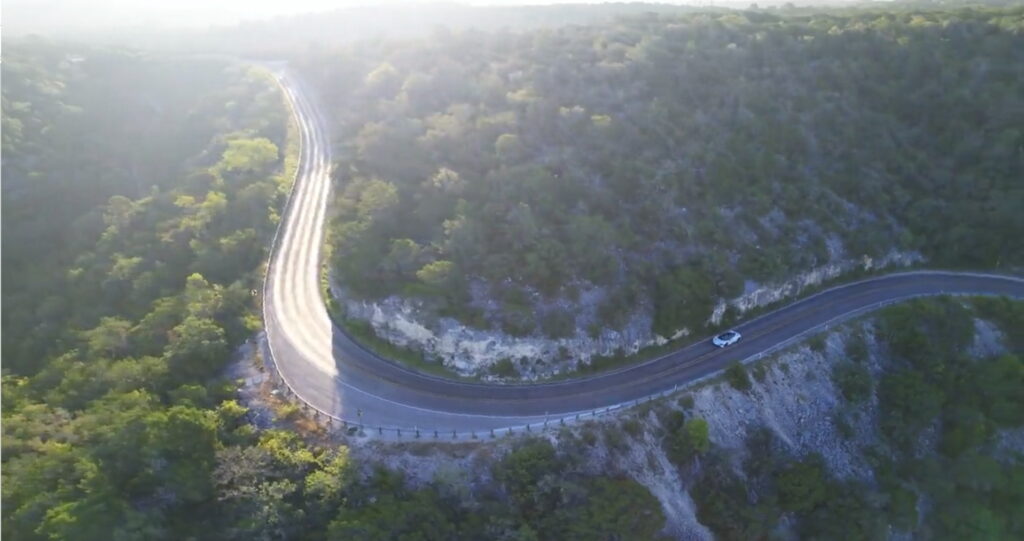 We ripped around capturing photos and videos for the better part of the morning when an F250 pulled out behind the McLaren, lights, and sirens. I looked down at the speedometer and I wasn't even speeding. The man that got out of the truck was the actual County Sheriff, not a Deputy, he just wanted to let us know, that he knew we were out here running around in a supercar, and that he was sure glad we stopped because he knows he couldn't catch us if he tried. He smiled and reminded us to keep to the speed limit, just in case…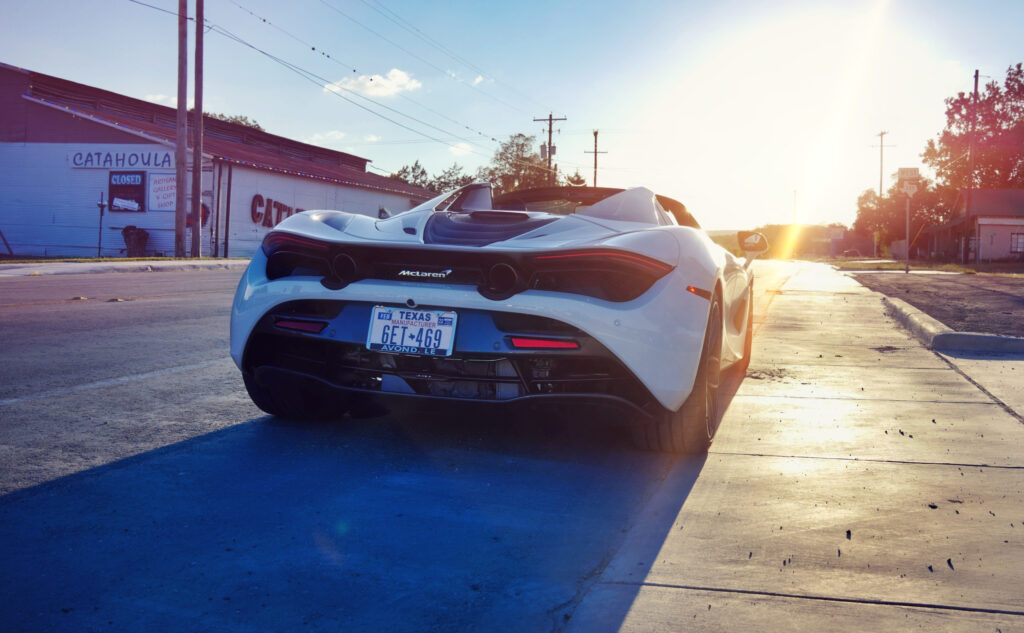 We pulled away from our police encounter and kept making our rounds. The McLaren's engine notes reverberating off the canyon walls, and the cool morning breeze, we can't help but feel fortunate to experience such a perfect Thursday morning. Eventually, our journey leads us back to Leakey, where we make a pit stop at the renowned Bent Rim Grill, known for its mouthwatering burgers and for being a popular hangout with bikers.
Our road trip would end back in Leakey, McLaren had sent a truck to pick up the 720S for its trip back to Dallas. As the McLaren was loaded on the truck we packed the camera gear into the Mazda camera car and headed back towards home. While the Twisted Sisters would be fun in nearly any vehicle, I highly recommend trying it in someone else's supercar.