The best restaurants in the country these days can often be found across Texas. Join Rob Giardinelli as he selects our top recommendations to share with you.
Austin – Tru & New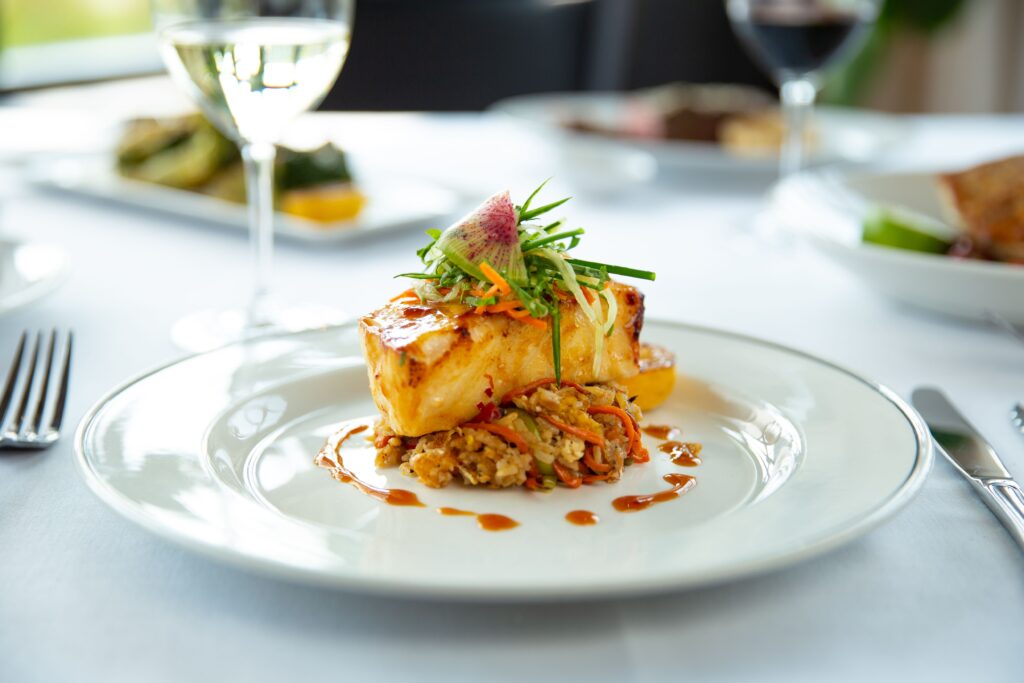 Truluck's, the beloved restaurant for the past 23 years in downtown Austin has a new location. Now located at 300 Colorado Street, the menu maintains many of the same favorite steak and seafood items as well as a spectacular wine list, which has been given Wine Spectator Magazine's Award of Excellence. What is new is a fantastically designed new space, which pays homage to the original location by being two stories with modern twists. Guests now can dine al fresco on the gorgeous second-floor patio that features sweeping views of the city skyline, making it the new space in Austin for a romantic night for two, a milestone birthday with friends, or a celebratory family meal. Opens June 16.
Austin – Estelle's Bloom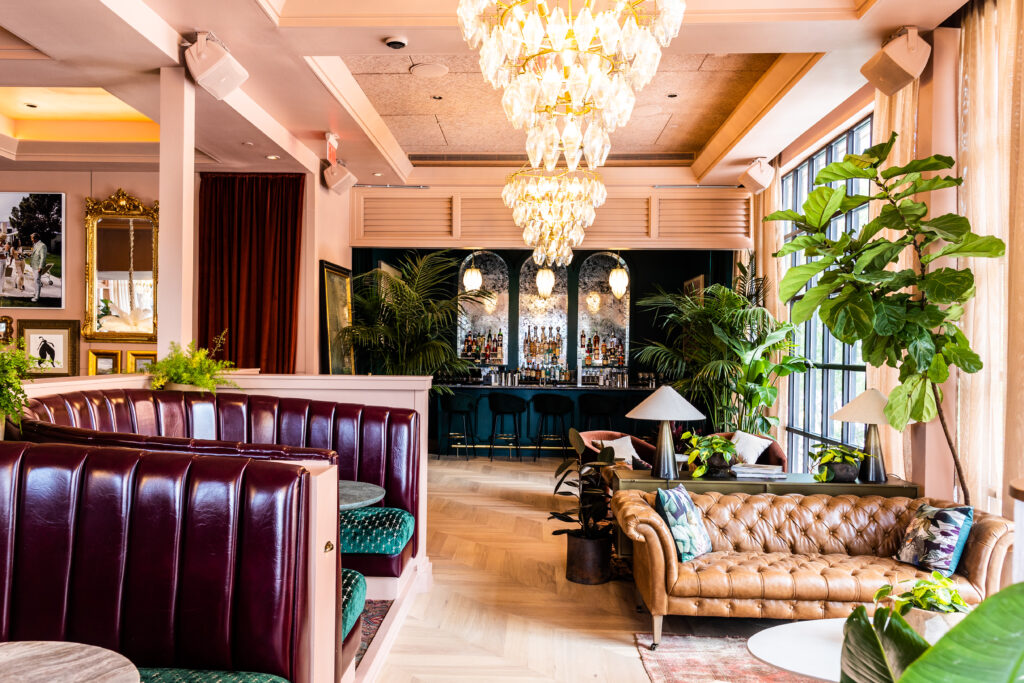 Newly opened in downtown Austin, Estelle's is the latest concept from Austin-based Noco Hospitality, the group behind several Austin hot spots including Higher Ground, and Superstition. Providing the perfect happy-hour vibe, the space features Instagram-worthy floral arrangements throughout courtesy of Native Bloom. Enjoy cocktails at the first-floor bar or head upstairs and take in one of the cozy, yet spacious semi-circular booths that can easily accommodate six or take over one of the lounge seating areas to enjoy some quality time with friends. The menu features scrumptious cocktails and a delicious shareable plate menu including a seafood tower, hush puppies, Shishito peppers, and sweets by Cookie Rich.
Bryan – Dine & Shop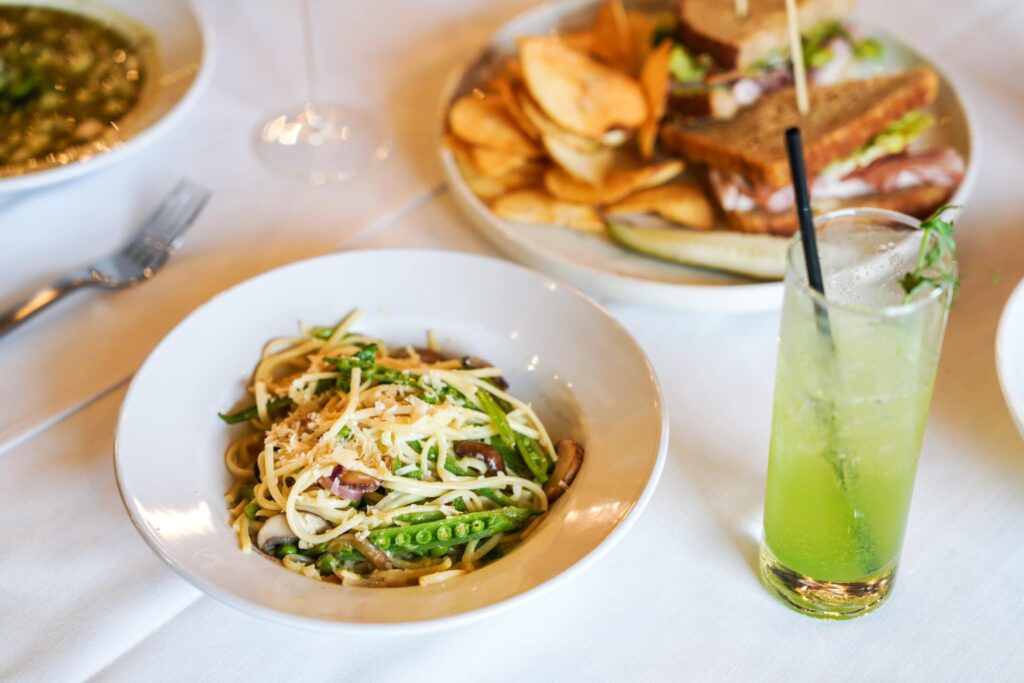 Newly opened in downtown Bryan, Clementine's offers guests the opportunity to enjoy a delicious meal on a menu that changes seasonally then saunter over to the high-end apothecary to shop for high-end books, culinary items, and other keepsakes. The seasonal menu features separate lunch and dinner options. Top lunch items include mushroom and brie soup, roasted beet salad, and pasta carbonara. Items to check out for dinner include their shareable menu, which is perfect for groups and friends to enjoy with the Tempura spring veggies, tomato tart, and ceviche being must-try items. Cap your meal off with their delectable Chocolate Chest pie, which is a chocolate cake nested in phyllo dough, accompanied by vanilla ice cream.
Dallas – Sterling Silver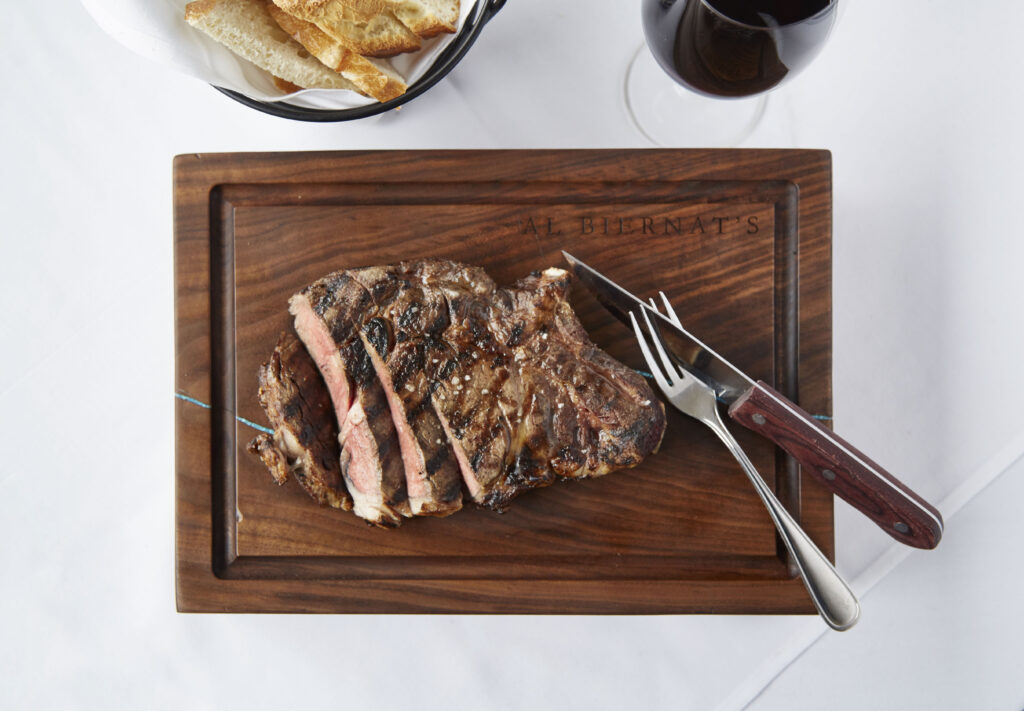 Celebrating 25 years at its Oak Lawn Location, Al Biernat's is better than ever. Always offering a fun, lively scene with both al fresco and indoor dining options, the restaurant is more popular than ever thanks to a friendly knowledgeable team and expansive wine list that guarantees anyone who walks in a marvelous experience. Proving they are "more than a great steakhouse" as it states on their website, the menu has many other mouthwatering meat, seafood, and salad offerings. Must-tries, in addition to any of their steaks, include their pear salad, chicken piccata, roasted halibut and grilled sea scallops. Cap off your meal with one of their desserts – which includes a delicious, refreshing key lime pie with blood orange sorbet.
Dallas – Hampton's, Dallas Style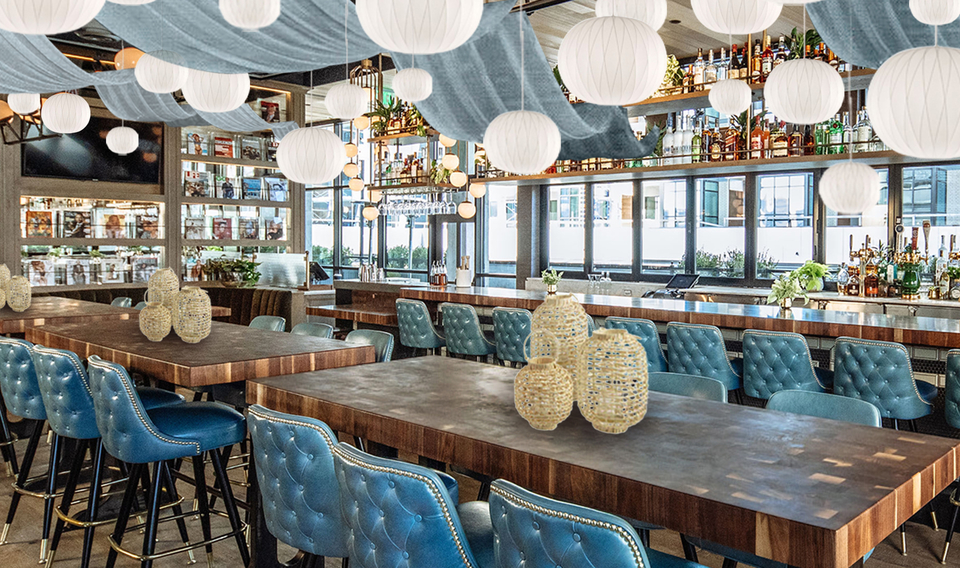 The Henry in downtown Dallas is back with its popular "The Hampton's at the Henry" pop-up series where the rooftop terrace atop the restaurant is transformed to help guests feel like they are visiting a beloved East Coast summer destination for VIP's in the middle of Texas. The menu features coastal cuisine and a mix of cocktails popular with those who summer in the North Atlantic including a Hampton's Pool Party which is a classic margarita, mixed with a sparkling wine punch that serves 6-8 people, that is perfect for a night out with friends. Additional must-try items include a Sag Harbor Old Fashioned, mini lobster rolls, jumbo lump crab cake, and a chilled seafood platter. Visit the pop-up through July 2.
Hill Country – Schoolhouse Wine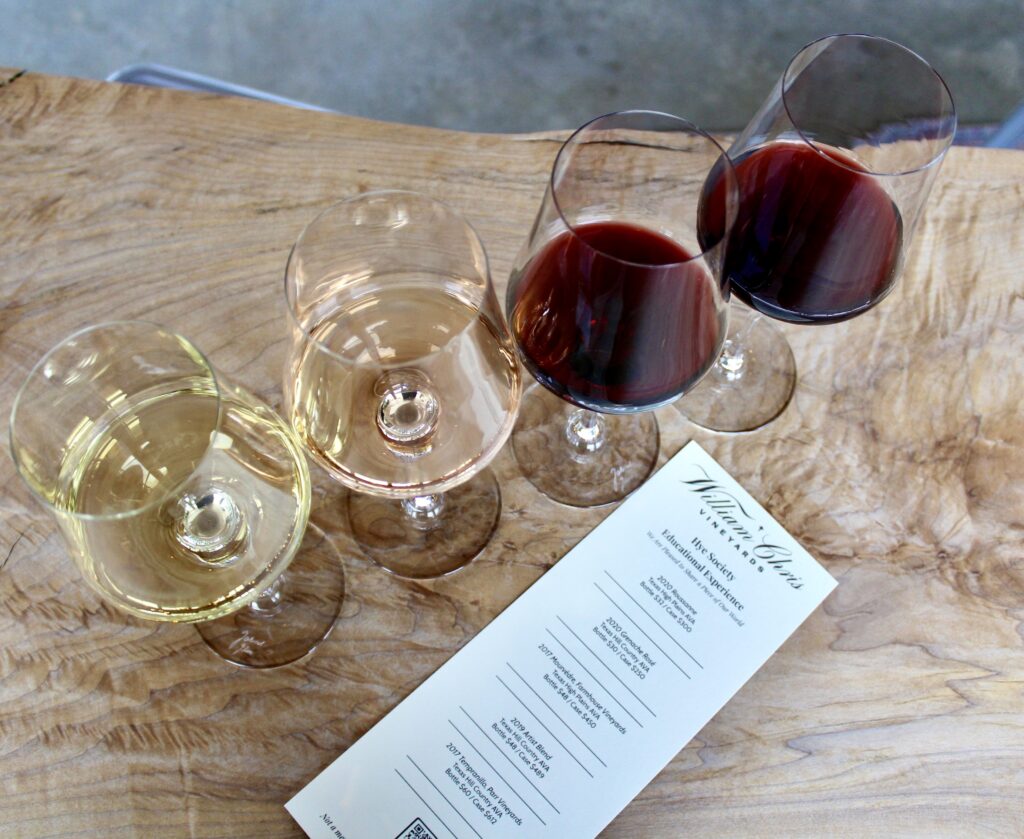 William Chris Vineyards, the gold standard of Texas vineyards has launched a new wine school in partnership with WSET (Wine & Spirit Education Trust). The first program of its kind in Texas, guests have two different certification levels. The WSET Level 1 course is for those new to wine and offers guests the opportunity to learn more about vineyard and winemaking choices, characteristics of grape varieties, regional wine styles, and tasting. WSET Level 2 is more advanced and allows guests to try out wines from all over the world with a tasting accompanied by over 40 wine samples. The school has never been so fun…or delicious.
Houston – Albi Trying It Out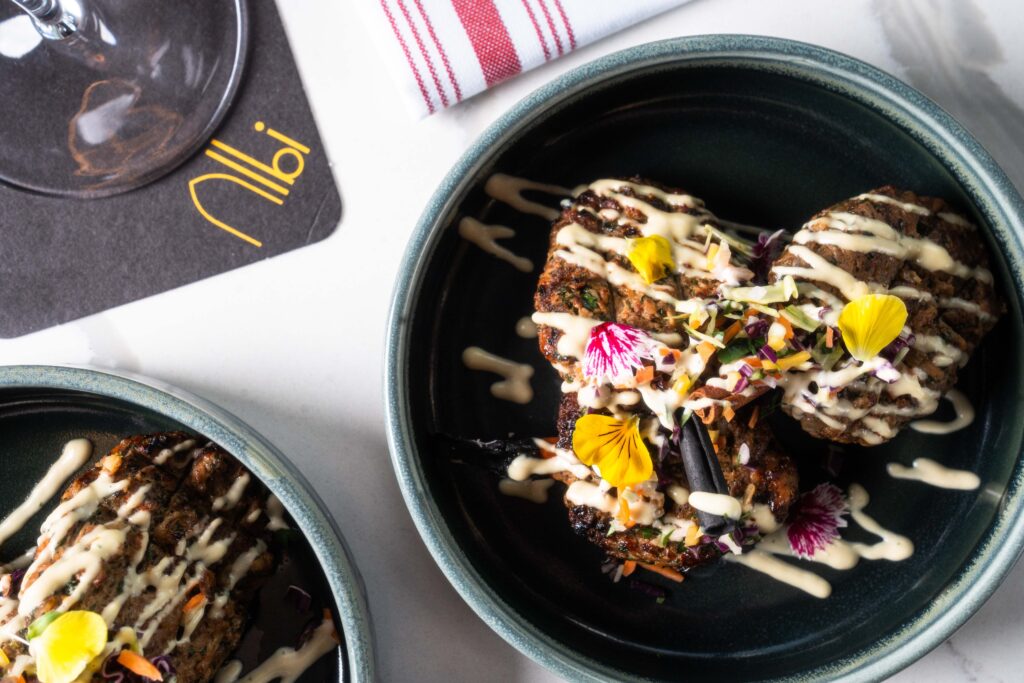 Recently opened in the River Oaks Shopping District, Albi offers a fusion of cuisines from several Middle Eastern Cultures including Jordanian, Lebanese, and Turkish Inspirations. Albi, which is Arabic for 'the heart' is a labor of love between Nano and Jimy Fakhoury, who run the popular Mary Z's Mediterranean Restaurant. Using fresh, sustainable, and local products including shrimp falafel with tarator sauce and heirloom tomatoes, a King Trumpet mushroom shawarma, a Chicken Jidoir Roulade, and a delectable lemon Halvah tart for dessert. Pair these dishes with a signature item on the seasonal cocktail menu created by Laval Hospitality Group.
San Antonio – The Art of Mixology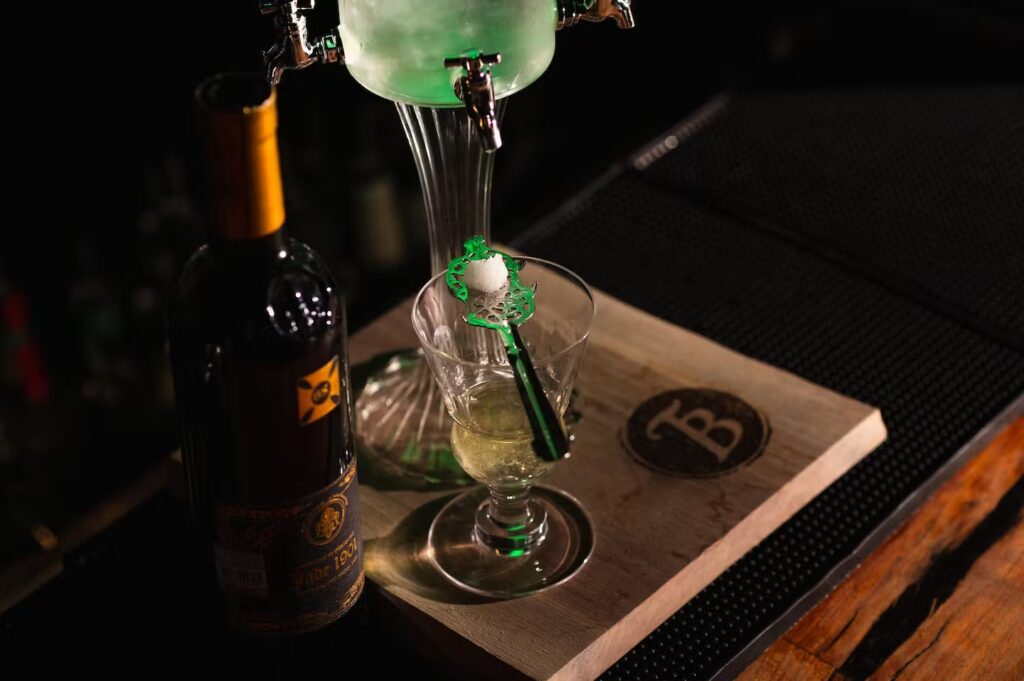 The latest concept by the Gusto Group, The Bunker Mixology is a new speakeasy in the basement level of a downtown San Antonio building. The underground space, inspired by some of the world's greatest artists including Warhol, Pollock, and Picasso offers a modern, industrial take on the speakeasy. The cocktail menu features a mix of wines and champagnes offered by the bottle or by the glass. Additionally, you can purchase an array of spirits by the bottle that comes with six different mixers that allow everyone in your group to enjoy their perfect cocktail. Make sure to pair any of these items from a curated list of light and shared bites.
Texas – Postino's Throughout Texas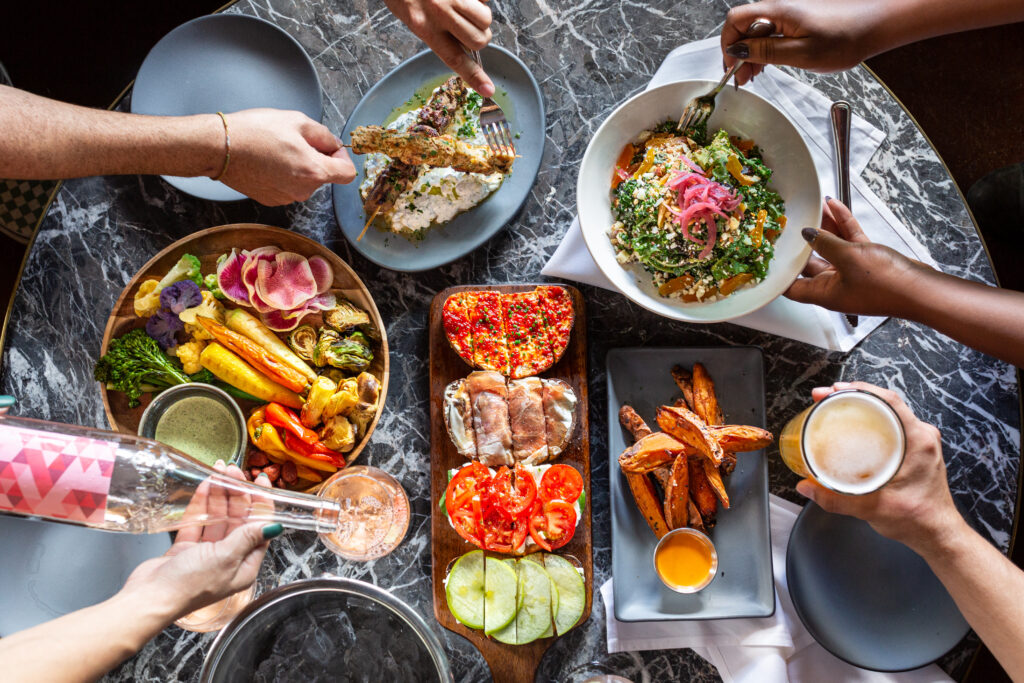 Postino, the Arizona-based wine café, ventured into Texas a few years ago with its location in Montrose and quickly became a smash hit among wine lovers and foodies for their delectable bruschetta boards. The group is now expanding throughout Texas and in addition to its recently opened location in The Woodlands, will be launching two new locations in San Antonio at The RIM in June and The Pearl in early 2024. Additionally, Postino will be expanding into Dallas with locations in Addison and Southlake this Fall. In addition to their legendary bruschetta boards, make sure to sample the prosciutto and brie panini, while pairing them all with one of the 25 curated wines on their wine list that features varietals from all over the world.
Beyond Texas – Chefs By The Sea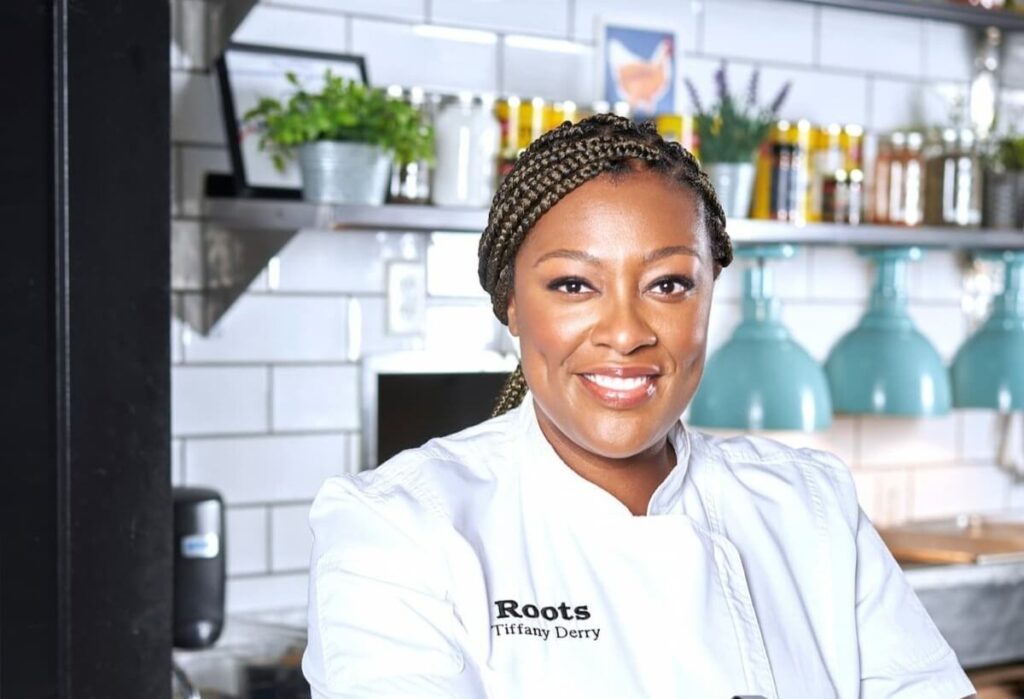 The annual Summer Guest Chef Series hosted by The Loren at Pink Beach in Bermuda features eight different special, culinary experiences throughout from top female chefs from all over the world including Dallas-based chef Tiffany Deery. Each tasting experience will include intimate brunch and dinner experiences as well as class immersions and specialty events that will highlight local Bermuda ingredients. In addition to the chefs, expert sommeliers and mixologists are on hand to create perfect spirit pairings with the various cuisine offerings. The various three-day experiences run at The Loren at Pink Beach throughout the summer until August 27th, with Tiffany Deery's immersion occurring from August 11th-13th.