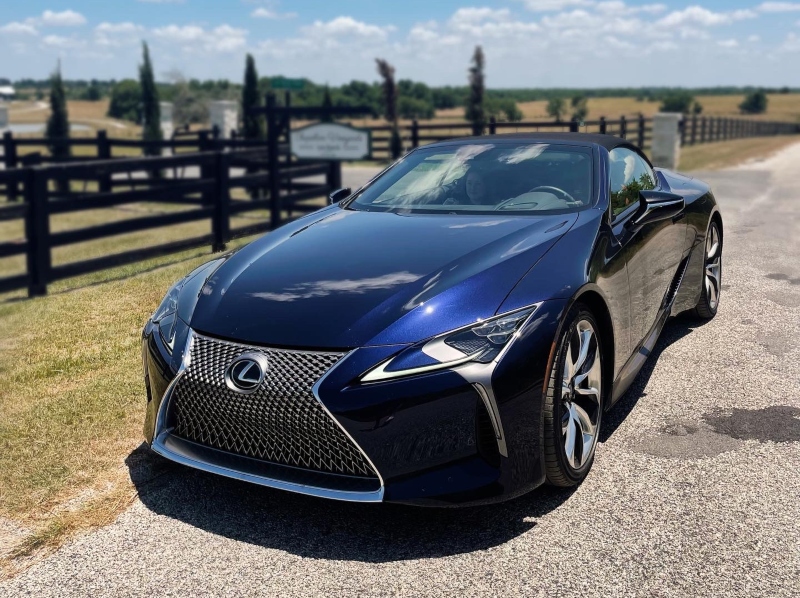 When most people think of Texas wine country, they automatically think of Fredericksburg, west of Austin in the much romanticized Hill Country, it's home to some of the top-rated vineyards in the state. But, Texas is home to eight American Viticultural Areas, that stretch across the state, some with wine-making traditions dating back to the 1650s. Texas also saved the wine industry in France, in fact, many of your favorite French wines today are derived from clippings from Texas grapevines that were brought to France in the 1880s.
The French wine industry was being destroyed by Grape Phylloxera an invasive insect that is related to aphids, that eventually will wipe out a vineyard. The only way to stop the insect is to graft a rootstock from a resistant vine, in 1887, Pierre Viala was sent to the United States to find the best rootstock to not only fight off the insect plague, but also one that would perform well in France's limestone-rich soil. Texas soil proved to be the best match and a vine called Vitis berlandieri. This vine was crossed with Vitis vinifera, and a hybrid grape was created and today nearly 140 years later, almost all Champagne and Cognac in France are derived from that original rootstock.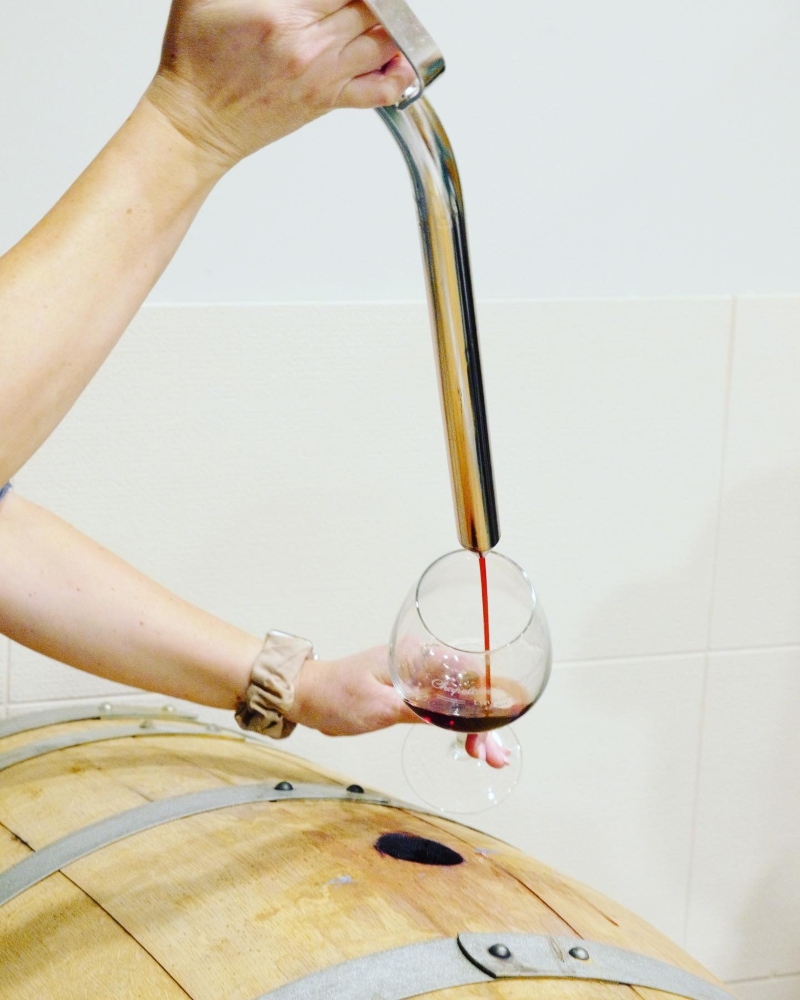 So while many outside of Texas might not take our wine seriously, the Texas winemakers do, and I have spent a lot of time exploring the different Texas wine regions on my road trips. So when Lexus dropped off an LC500 convertible, it seemed like the perfect opportunity to head out to one of Texas' recently developing wine regions along the Texas Independence Wine Trail and check out Chapelton Vineyards.
The LC500 convertible is the perfect weekend getaway car, top-down, with nearly 500 horsepower on tap, and a presence that most modern cars lack, it was going to be a good day. The vineyard is located about 45 minutes away from our home in Bryan, Texas. But my wife and I opted to take the long way through the sprawling countryside and the town of Independence, today just a hand full of buildings remain, but 175 years ago it was home to form Texas President Sam Houston, Baylor University, and was the wealthiest community in Texas at the time.
After cruising through several miles of tree-covered country roads we turn into the Lyn Ranch, home to Chapelton Vineyards, located next door to what was originally the Barrington Estate, the home of the Anson Jones, the last President of the Republic of Texas, the rolling hills and manicured grounds of the vineyard are some beautiful. The long driveway weaves its way across the property to the main parking lot and tasting room which overlooks the estate's main vineyard.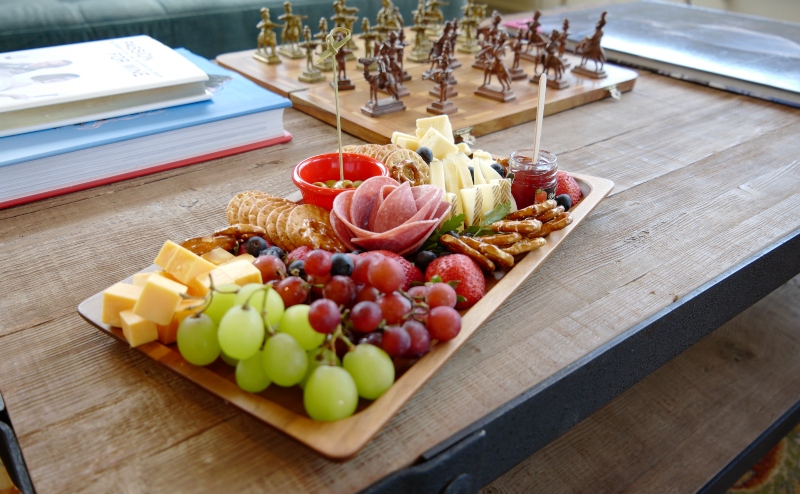 Chapelton is open Thursday-Sunday from 11am-5pm, reservations are required and if you are looking for an extended stay you can book the onsite Villa. Chapelton was started by Houston area residents Kurt and Michelle Lyn who were tired of the four-hour drive to Fredericksburg to enjoy a world-class winery, so they built one themselves.
We did one of their standard tasting flights and a charcuterie board, since it is a newer winery this year will be their first estate bottling, but they are working with top growers from across Texas to create a very well-balanced selection of wines that are complex but approachable. We enjoyed their Texas White Blend, Texas Red Blend, Merlot, Meritage, and Sparkling Rosé, and even had the chance to sample a new wine direct from the barrel in the barrel room.
What makes Chapelton Vineyards really stand out is the thoughtful attention to detail, everything from the menu all the way down to the paint colors is done with care and intention and it shows from the moment you step foot on the property. We took a tour of the barrel room, wine-making facilities, and the upstairs restaurant which at the time was hosting a charcuterie board class. Every part of the winery was top-notch and on par with many wineries, we have toured in California, New York, and Europe.
The wines were also top-notch, we loved the property and wines so much that we even signed up for their Founder's club and picked up a few bottles to take home with us. Tasting flights start at $35 and charcuterie boards start at $25. The Founders Wine Club is $200 but that includes access to member-only events, unlimited complimentary wine tastings for two, and an annual VIP tasting and tour for up to ten guests. Being just 39 miles from our house, it is the perfect destination winery that we can bring friends and family to, and being just 75 miles from Houston means it will soon be the most popular winery in the region, as no other vineyard in the area can match Chapelton's level of service and quality.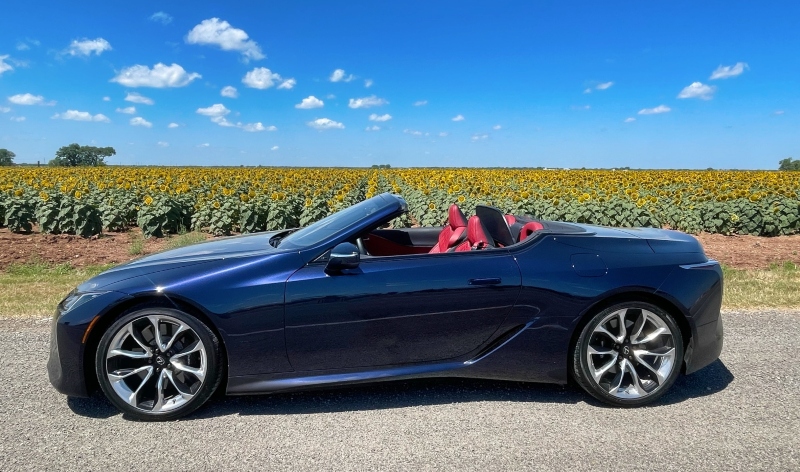 After a great day out at the vineyard, it was time to take the country roads back home, top-up, since summer is upon us, but even with the roof closed the sound of the exhaust makes the Lexus LC500 a joy to drive. We stop off at the sunflower fields on the way home, a popular spot for photos thanks to an understanding local farmer who gets that his livelihood is Instagramable. There isn't much more I can say about the LC500 that I didn't say when I first drove the LC500h, it is perfect in so many ways, but that little trunk will always relegate it to being a weekend car when it could be a true grand touring car.